In the wake of the pandemic, global workforce expectations are shifting. While the number of remote workdays is forecast to double from pre-pandemic, work-from-home is not satisfying all needs to find workspace. According to JLL, 66% of employees favor a hybrid workplace. This crisis is highlighting a renewed focus on the quality of life and human interaction. As a result, many employers are evolving flexible workplace policies and making the decision to find workspace to meet the needs of their diverse workforce.
In 2021, the office is reemerging more human, as a destination for culture and collaboration. We wrote here about four workspace typologies, and we believe the one that is critically important is what we call "Connect" spaces. These spaces are part-time spaces that allow a team to come together to collaborate, innovate, and work together. Private workspace presents an opportunity for employers to stimulate employee engagement and renew human connection amidst the rapid digitalization of work.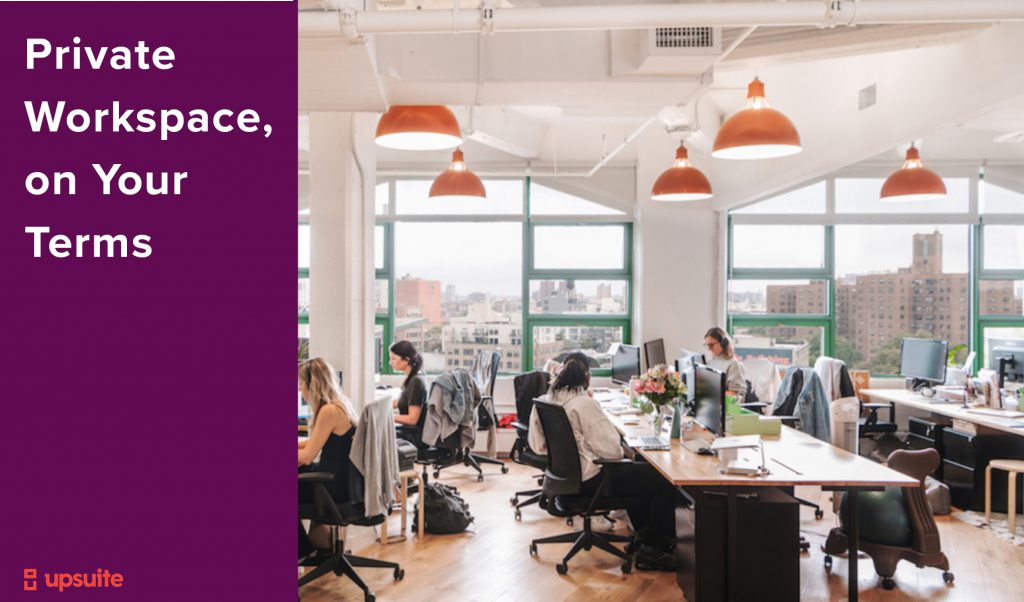 Teams Find Workspace to Connect
In the wake of this crisis, companies and teams are starting to look for places they can come together and connect. Humans are inherently social creatures and employers are making space (quite literally) to support their workforce with greater employee choice. Many companies are recognizing their employees' individual needs and building around them to support their shifting preferences with flexible workspace focused on the human scale.
Upsuite's Work From Home Survey found that culture, collaboration, and a respite from work from home are three themes that managers and teams agree on when it comes to things a workspace must provide. For a vast majority of employees, these needs are not being met by remote work. The good news? Filling this gap doesn't have to be complicated. Outside of the radius of HQ offices, there is a new option emerging for many employers looking to offer "connect" spaces: Flexible Private Workspace (because "flexible" doesn't have to mean "coworking"!). Finding workspace has never been easier. Today's flexible space menu exists on a continuum to meet a diverse set of needs.
Networked Meeting Spaces
"Connect" spaces may present in the form of networked meeting spaces. On-demand flexible meeting space is purpose-built for collaboration, cost-effective, self-service to empower your employees, and readily available on the market today. Meeting space supply is plentiful. Upsuite's platform hosts over 30,000 bookable meeting spaces in North America. Flexible space operators like Convene have been operating bookable meeting space for years, and many other offerings have recently flooded the market, accelerated by the pandemic. These include Breather On-Demand, WeWork On-Demand , and others offering meeting space by the hour or more.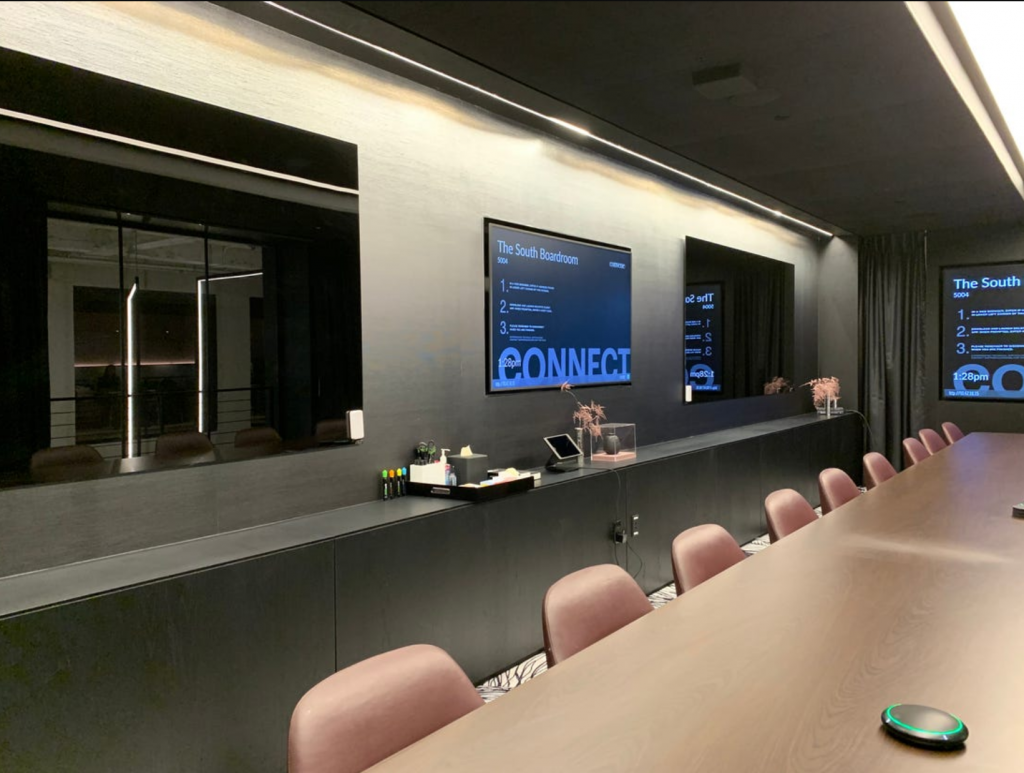 Private Workspaces
"Connect" spaces could also take the shape of Private Workspace. Flexible providers offer a host of suites that are private, secure, furnished, and prewired. Managed services, amenities, and flexible terms set these spaces apart from simple spec suites or subleases. Companies making the decision to find workspace are increasingly turning toward private workspace options to help maintain the "teaminess" of their teams. Many providers even allow for a degree of customization and branding to maintain a consistent employee experience across a host of spaces. Operators like WeWork offer flexible office space for big businesses to help de-densify existing HQ spaces and support near-home collaboration.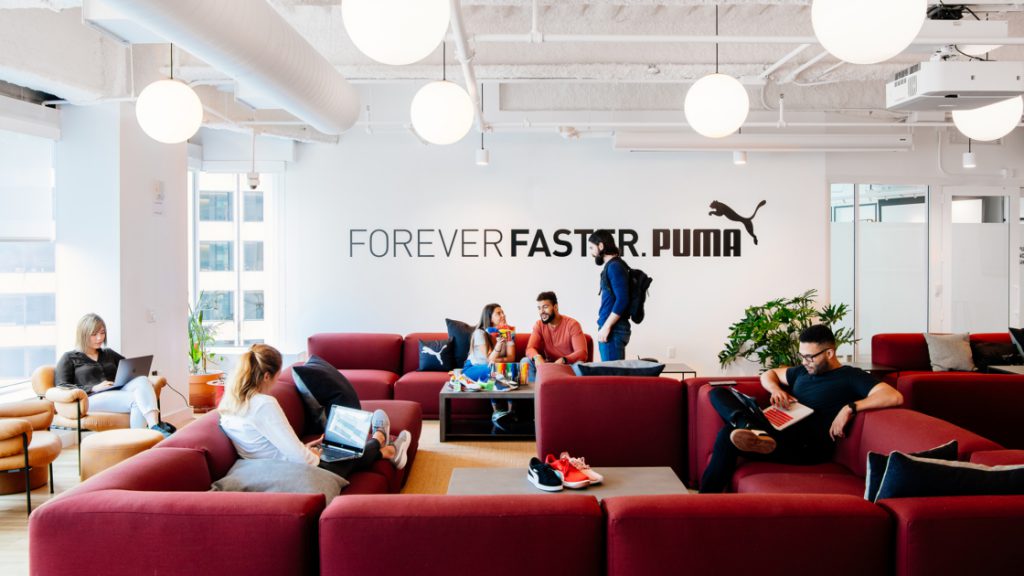 Not Coworking
In 2019, the flexible office was synonymous with "coworking" — but not anymore. For the past year, the corporate real estate industry has undergone a rapid shift in priorities, accelerated by changing tenant demands, that has expanded the conversation around the flexible workspace. While operator business models initially focused on densification to maximize profit, they have since expanded to include a spectrum of space types. And while our collective understanding of office continues to grow and evolve, these typologies are tools in a company's toolbox to explore employee preferences. Companies looking to find workspace are no longer limited to coworking memberships and fishbowl offices on crowded floorplates. Today's enterprise options bridge between diverse meeting spaces and collective "connect" spaces to provide optionality that can be passed to the employee with low risk and low capital outlay.
What is Private Workspace?
"Connect" spaces are the modern version of a regional office. Private workspaces allow team members to connect with one another and collaborate a few days per week. They are part-time spaces that could be located in downtowns or in larger suburbs where multiple employees from the same team live. These spaces allow teams to innovate and work together on their terms.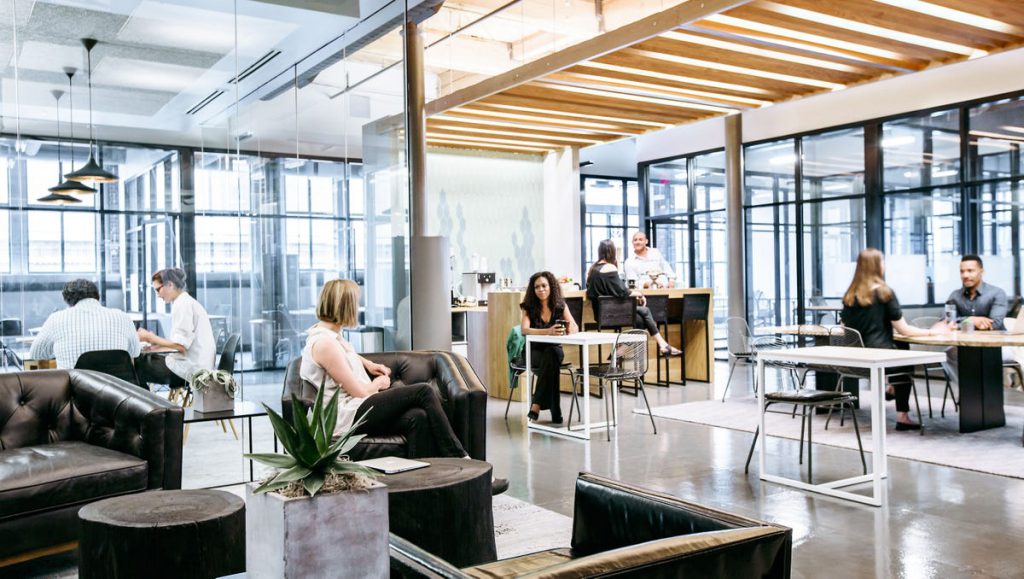 While there are many options on the market, here's what they generally have in common:
Capacity: Team of 8 or more people
Size: Typically between 2,000 and 5,000 square feet
Typical Amenities:

1G Wifi
Dedicated Entrance
Cleaning Services
Furnished
Conference rooms in the space
Available on 12-month terms
Why Choose Private Workspace?
We're entering a new age where human needs are at the forefront of workplace qualification and design. Work is no longer about office attendance, it's about a set of policies that supports growth, performance, and engagement. The employer-employee relationship is no longer about compromise; it revolves around choice. Physical offices are fast becoming a carefully-calibrated employee benefit.
Amidst a renewed focus on the quality of life, human scale, and company values, private workspace becomes an important part of the employer experience toolbox. In fact, many owners are recognizing this shift by investing in flexible workspace offerings themselves. Recent announcements include Newmark's acquisition of Knotel and CBRE's newly acquired [35% stake in Industrious](https://www.bloomberg.com/news/articles/2021-02-22/cbre-acquires-35-stake-in-flexible-workspace-firm-industrious?). Smart owners are big believers in the flexible workspace arena and are positioning their portfolios to meet the rising demand from their global occupiers.
Right now, companies are using this private workspace in 3 different ways:
1. To adopt a remote-first model
Every day, Fortune 500 companies and SMEs alike are making decisions to go remote-first. Companies like Twilio, which was previously 15% remote will become 5% full-time in-person moving forward, are pivoting to respond to changing employee needs. This remote-first approach provides an opportunity to reexamine corporate office footprints, and many may choose to down-size long-term leases. To maintain connection and culture, some are opting to find workspace on flexible terms instead, in major hubs where employees of certain teams are clustered.
2. To deal with headcount uncertainty
Pandemic or not, it's really hard to predict the future. Forecasting employee headcount is difficult in a typical office year, and near-impossible in the face of so much change. Traditional office space forces 7-15 year commitments. To avoid costly leases, enterprise companies are leveraging flexible private workspace as "overflow" to flex with their headcount.
3. To test and understand employee preferences
Basic assumptions about how a company's existing workspace will be used have been overturned by the pandemic. As workplace teams start again from scratch, they need to be able to A/B test space. Rather than investing in costly changes, private workspace offers a low-risk solution to learn about employee preferences and make strategic planning decisions.
Steps You Can Take as a Leader
It's worth considering how employee needs are changing the nature of workplace. When space is not a given, it's a good idea to focus on how a particular product or service can better meet the above-described needs than a remote work alternative.
Reimagine your portfolio to meet these needs
Consider benefits, not features
Don't Assume One-Size fit All
As a team leader or real estate decision-maker, there are some steps you can take to find the right policy for your company.
1. Talk to your team
Every individual is different, and it's a good idea to survey the particular needs of your specific workforce. Understand how often and who on your team needs space to connect. Going forward, remote work will most certainly be a larger component of employee policies, but it may not be the sole work mode when teams have a choice again.
2. Understand Your Workspace Options
Understand your options to find workspace, and decide what outcome you're optimizing before you source space. The market of available spaces covers a spectrum of private workspace options ranging in flexibility, services, and cost to fit diverse needs. You can start by viewing a map of private workspaces here.

3. Consult an Expert
Meet with an advisor. Leaders today are faced with unprecedented questions and uncertainty. Doing the research or talking to a specialist can help you make the right decision that aligns with your operational and business goals. Upsuite's team of experts is always available to support your decision-making process and guide the conversation.
We hope that this post is helpful as you decide what to do next.  If you have questions or want to talk, please schedule a call with us to discuss your options.  We are here to help.