Introducing a Virtual Office
More and more companies are providing work from home (WFH) opportunities for their employees — in some cases permanently. However, there are times when having an office of some kind is important. That's where a virtual office can come in and provide the best of both worlds.
– What is a virtual office?
A virtual office exists as a separate space — both in the physical and online realms — that provides a unified location for your team or business. A virtual office generally provides a physical address for receiving mail and packages along with support services that your business needs in order to operate efficiently.
– Virtual office types
A virtual office may simply be a physical address, allowing you to receive mail and packages that can't be sent to a PO Box. A virtual office may also provide telephone support and mail and package forwarding. Other virtual offices may be integrated with a physical office environment so that you can come in and hold meetings or in-person work sessions when necessary.
– Benefits of a virtual office
A virtual office can help your business or organization to appear more established, especially when you're first starting out. In addition, they may be able to affordably provide you with support services you need but can't afford to implement full-time.
– How to find the right virtual office?
We have the insights you need and the market knowledge to help you find the right virtual office solution for your team or small business. Contact us today and find out how we help you do more while still enjoying the benefits of working from home.
Why Use Upsuite?
Largest Selection of Coworking and Private Workspace
No Cost Advisor
Save 90% of Time Looking for Space
Save 15 to 50% on Rent
Upblog: Coworking, Private Workspace, and the Future of Work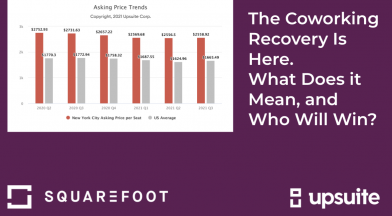 Coworking Trends: The Coworking Recovery Is Here.  What Does it Mean and Who Will Win?…
Upsuite was quite easy to use as Upsuite dominated the generic Google search for shared office space in Boulder. A quick single recommendation of 3 spaces was all we really needed.
Thanks so much! Straightforward and a pleasure to work with.
Thanks for all your help – Upsuite provided very excellent service.