Coworking operator partners are all focused on attracting professional teams in their local market to become members of their office space. At Upsuite, we help you by connecting prospective members to your spaces through our curated, coworking listing platform.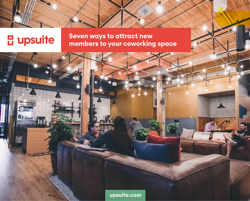 Upsuite eBook: Seven ways to attract new members to your coworking space
Download our eBook, specifically tailored for operator partners and learn about seven trends that we're seeing operators encounter when it comes to trying to attract and sign on new coworking members.