Where teams go to find coworking and flexible offices
Who is Upsuite?
Upsuite helps teams find the perfect fit coworking and flexible office so they can do their best work. We provide access to the largest, most thoroughly researched and constantly updated coworking and flexible office inventory available through our platform. Teams that use Upsuite's coworking and flexible office platform get more relevant information about coworking and flexible offices than they do on any other site.
We give small and midsized businesses great photography, maps, cost and availability information, a list of amenities, and descriptions about how people feel when working in the space. Even more importantly, we give teams a no cost dedicated Coworking Advisor so they can find the space that fits them, their work style, and culture.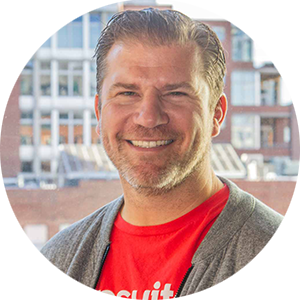 Our startup story
Upsuite was created during an entrepreneurship accelerator called 101010 Cities. It was here that ten successful entrepreneurs tackled ten wicked problems over ten days.
Serial tech entrepreneur, Ben Wright, was looking for a way to help connect people to the cities they love when he and his team identified big problems that teams and coworking spaces run into. Thus, Upsuite was born.
Learn more about Upsuite's first year by reading Upsuite: A year in the life of a coworking marketplace startup.
At Upsuite, we strive to live and work by the following five guiding principles:
We work smart.   
We work smarter, not harder
We learn from mistakes to improve process for the future
We help create positive and effective working environments
We connect.  
We share and form relationships with one another
We work closely together both in a physical setting and figurative setting
We work as a community to get things resolved
We chart the course.  
We are willing to go first, to create, rather than follow
We are driven, focused, and optimistic in seeing the future
With our team members, we can push through whatever challenges are in our way
Be the "map maker"
We commit.
We are reliable and honest in our commitments to ourselves, our teammates, our partners, our customers and our community
We take ownership for our actions, triumphs and mistakes
We celebrate.
We celebrate our personal successes
We celebrate our business successes
We celebrate our customer's successes
We celebrate differences.