Upsuite helps you and your company engage in person, anywhere.
You need to find the right workspace to engage with your team, or simply to get out of the house. The challenge is, you have hundreds or even thousands of options to choose from.
There are office spaces best suited for high levels of productivity, spaces that encourage collaboration, and coworking spaces that are perfect for meetings and events. Sorting through the many options can be confusing and time-consuming. That's where Upsuite comes in.

We help you find, tour, and select the perfect coworking office space. You get access to the largest selection of coworking options in your market, all at the best price. You also receive help negotiating your membership and enjoy unique benefits you won't get when you book directly with a coworking office location.
Benefits of finding your coworking space with Upsuite
When you book with Upsuite, you enjoy unique benefits:
Largest selection of office space inventory
A dedicated Coworking Advisor, just for you, at no cost
Register & book through Upsuite and you receive an exclusive 5% discount
You get our satisfaction guarantee
[hubspot type=form portal=4312546 id=2bf0005b-24ef-4f63-9c05-90c4efc22e19]
Had a really great experience working with Upsuite! Very professional, fast service – Upsuite helped me find the perfect space within days.
Upsuite was quite easy to use as Upsuite dominated the generic Google search for shared office space in Boulder. A quick single recommendation of 3 spaces was all we really needed.
Thanks for all you did in helping Techstars secure a facility in Denver. The process was seamless.
Upblog: Coworking, Flexible Offices, and the Future of Work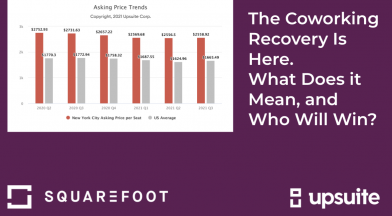 Coworking Trends: The Coworking Recovery Is Here.  What Does it Mean and Who Will Win?…