Find Meeting Space Where and When You Need It
Upsuite is the easiest way to find and rent meeting space, through our partnership with Davinci.
Looking for meeting space your team to collaborate on a daily, hourly, or weekly basis?  Through our partnership with Davinci, Upsuite offers modern, well-appointed meeting spaces specifically chosen for the needs of business.  Upsuite offers meeting space that is conveniently located for your employees, meet your budget.
To find your business next meeting space, you could do time-consuming internet searches,  negotiate rental terms, and guess about what the best price would be.  Or, your company can partner with Upsuite and Davinci.
With one contract, Upsuite and Davinci give you and your team access to more meeting rooms and coworking spaces than any other company, all fully equipped, and ready for your next meeting.
Why Partner with Upsuite and Davinci?
Largest Selection of Meeting Space
Save 90% of Time Looking for Meeting Space
Upsuite was quite easy to use as Upsuite dominated the generic Google search for shared office space in Boulder. A quick single recommendation of 3 spaces was all we really needed.
Thanks for all you did in helping Techstars secure a facility in Denver. The process was seamless.
Had a really great experience working with Upsuite! Very professional, fast service – Upsuite helped me find the perfect space within days.
Upblog: Coworking, Private Workspace, and the Future of Work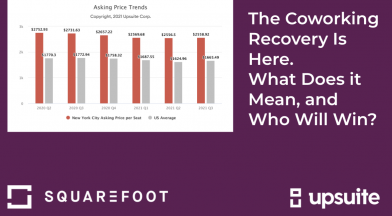 Coworking Trends: The Coworking Recovery Is Here.  What Does it Mean and Who Will Win?…