Coworking marketing is more and more critical when market demand is high.  In 2022, every geographic market in North America is in recovery.  Once you have developed a marketing plan and defined your target market for your coworking space, it is time to decide how you will generate awareness and leads from your coworking marketing strategy.  As the third part of our series on "How to Market Your Coworking Space or Flexible Office," we want to help you get the word out about what your location has to offer so that you can bring in inquiries from motivated solopreneurs, teams, and corporate clients.
Learn about Upsuite's Coworking Marketing Solutions

A coworking marketing strategy to target remote workers and freelancers
Online
According to studies that are too numerous to mention (Though Stanford's Nicholas Bloom's WFH Research is our favorite) almost half of the US workforce is either currently working independently or has done so at some point during their career. That means that online platforms catering to the many remote workers and freelancers in this country provide an essential bridge between you and your target members when marketing your coworking space.
Deskpass, Croissant, Upsuite, and other online platforms are geared toward the remote workers you are trying to reach, offering you the opportunity to connect with your coworking space target market. Offering people the opportunity to learn about and try out your space through these platforms is a great way to help them get to know you while generating leads for future marketing.
Events
One of the things that many freelancers struggle with is the sense of isolation they experience as a remote worker. Career development, feedback, and even simple motivation — all of these are hard to come by when you are on your own.
An event-oriented coworking marketing strategy for your coworking space can include classes, training, and even social events geared toward your target market. Bring in successful entrepreneurs and freelancers and use the opportunity to reach out to solopreneurs in your area.
Direct
In order to reach more potential leads for your coworking space marketing strategy, post flyers or cards at coffee shops in your area. Many remote workers use these spaces as informal offices, especially when they are first starting out. Tie in this type of direct marketing with a learning event, creating a compelling reason for your new leads to get in touch and stop by.
Social
Don't forget social media, a great place for you to target specific industries and geographic locations. Participate in remote worker discussion groups on Facebook, Twitter, and Linkedin and post compelling content on Instagram. If you are pursuing a digital marketing strategy for your co-working space, share your value-added content on all of your social media platforms and actively engage with both followers and likely leads.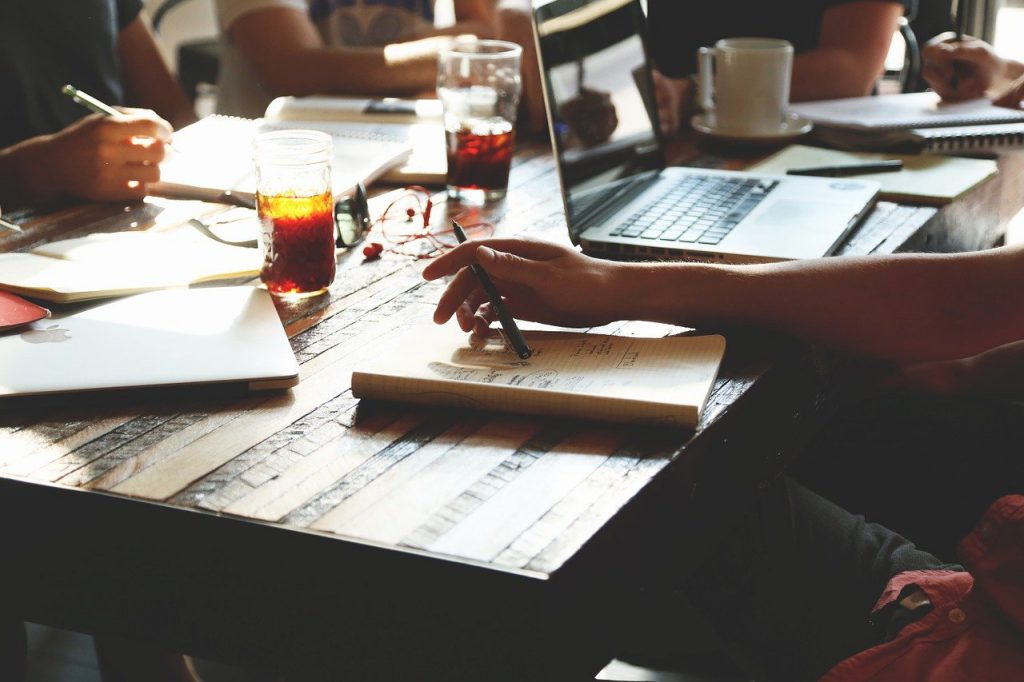 A coworking marketing strategy to target small companies and teams
Online
In order to reach out to small companies and teams, get familiar with geo-targeted Google ads focused on your local market. In addition, explore platforms that are focused on your target market, such as Liquid Space, Instant Offices, and, of course, Upsuite. These platforms can give you a leg up in your market and get your space in front of the decision-makers for local businesses.
Events
Become an integral part of the startup community in your area by hosting industry events focused on entrepreneurship and industries like blockchain, fintech, law, accounting, and financial planners. Reach out to business accelerators, investor organizations, mastermind groups, and startup competitions in order to attract the attention of local business leaders and better market your coworking space.
Direct
Develop your email list through opt-ins at your website, at events, or through your digital marketing funnel. Send quarterly emails to businesses in your area, letting them know about upcoming events, incentives, and upgraded amenities. Continue to feed your email list at every opportunity in order to expand your reach and improve the effectiveness of your marketing strategy.
Social
Reach out to your LinkedIn network by posting timely, value-added content geared toward small businesses and teams in your area. Include a Call to Action (CTA) and information about the benefits of coworking and flexible space in your area. Participate in online discussion groups on Twitter, Facebook, and LinkedIn and become a trusted resource for small business leaders in your market.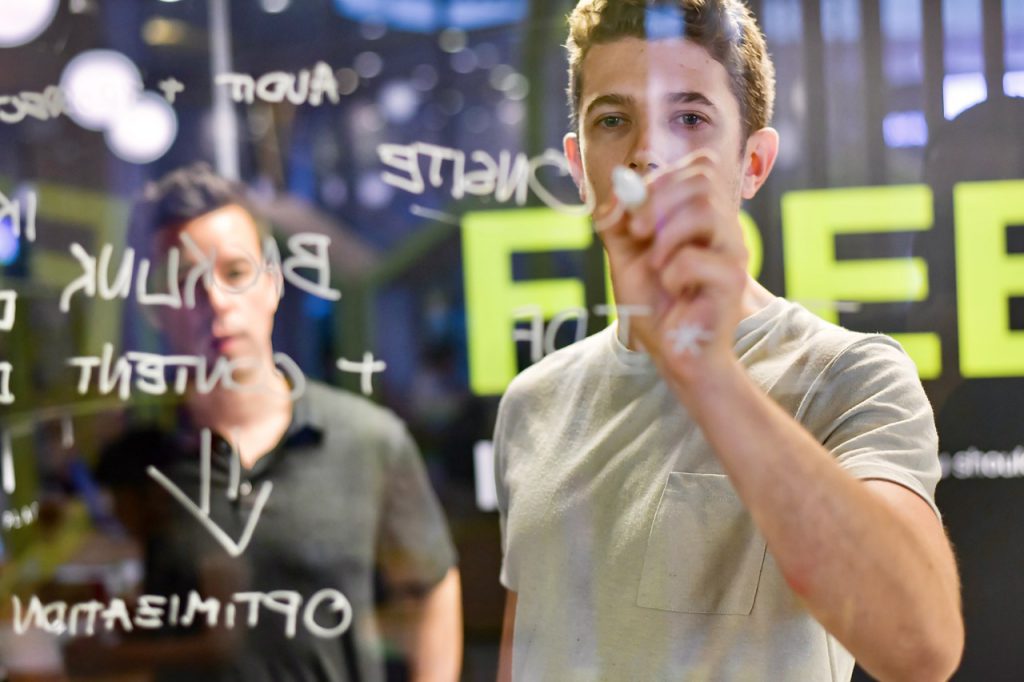 A coworking marketing strategy to target corporate clients
Brokers
Engage with local commercial real estate brokers such as Upsuite's parent company SquareFoot directly by holding social events and meetups in your space. Consult with them about what their clients are looking for and become a trusted resource for them as you develop your professional relationship. Consider creating value-added services available only to their clients, allowing them to include your space as part of their own Unique Value Proposition (UVP).
Online
Employ the power of Google Ads geotargeting in order to reach out to corporations looking for office space in your area. In addition, put the power of platforms to work for you by connecting with Upsuite, Liquid Space, or Instant Offices. Listing your office space with a major space aggregator should be a key aspect of your corporate-focused coworking space marketing plan.
Events
Attend or sponsor large-scale business events like conferences and trade shows. Seek out business or trade organizations for the industries with whom you are interested in connecting. In addition, connect with commercial real estate companies by attending or sponsoring their events in order to keep your business in front of the people who can drive corporate decision-making.
Direct
Create and grow an opt-in email list through incentive offers, subscriptions at your website, or through your participation in industry events. Send emails to businesses in your market each quarter, emphasizing the flexibility and customization options you offer, along with your facilities and amenities. Keep your email list growing in order to ensure that you can continue to reach more businesses each quarter.
Social
Implement a content-driven strategy through digital marketing for coworking space and share your content on LinkedIn. Emphasize the benefits of coworking and flexible space in your area and how your space in particular can meet the needs of corporate clients. Get involved in discussion groups on Twitter and LinkedIn and connect with corporate representatives for the companies you are looking to attract.
Learn more about how Upsuite can help your coworking and flexible office business generate leads who are excited about what you have to offer. In addition, watch for our upcoming guide to Marketing Essentials for Coworking and Flexible Workspaces. There you'll learn more about how to create a coworking space marketing plan that really works.