Like it has impacted everything else, the Coronavirus has impacted Coworking marketing strategies significantly, and it will also change your physical space.   Coworking operators should be implementing new cleaning policies, new physical space layouts, and new coworking marketing strategies to bring members back.
The Mindset of Your Member has Changed.  You Need New Coworking Marketing Strategies.
During the Age of the Coronavirus, your members face an unprecedented amount of risk to their businesses, and they and their teams are faced with an unprecedented amount of health risks in returning to the workplace.
Coworking operators are in a position to solve both problems for businesses, but how? 
Coworking and flexible office operators who can offer flexible terms, and implement appropriate cleaning protocols and physical distancing policies will help their members, and their own businesses thrive as the economy returns.
On May 5, Upsuite and gcuc partnered to deliver a webinar called "Playbook to Re-Enter Your Physical Space."  Click below to get the supporting materials:  The Coworking Re-Entry Playbook presented by gcuc and Upsuite.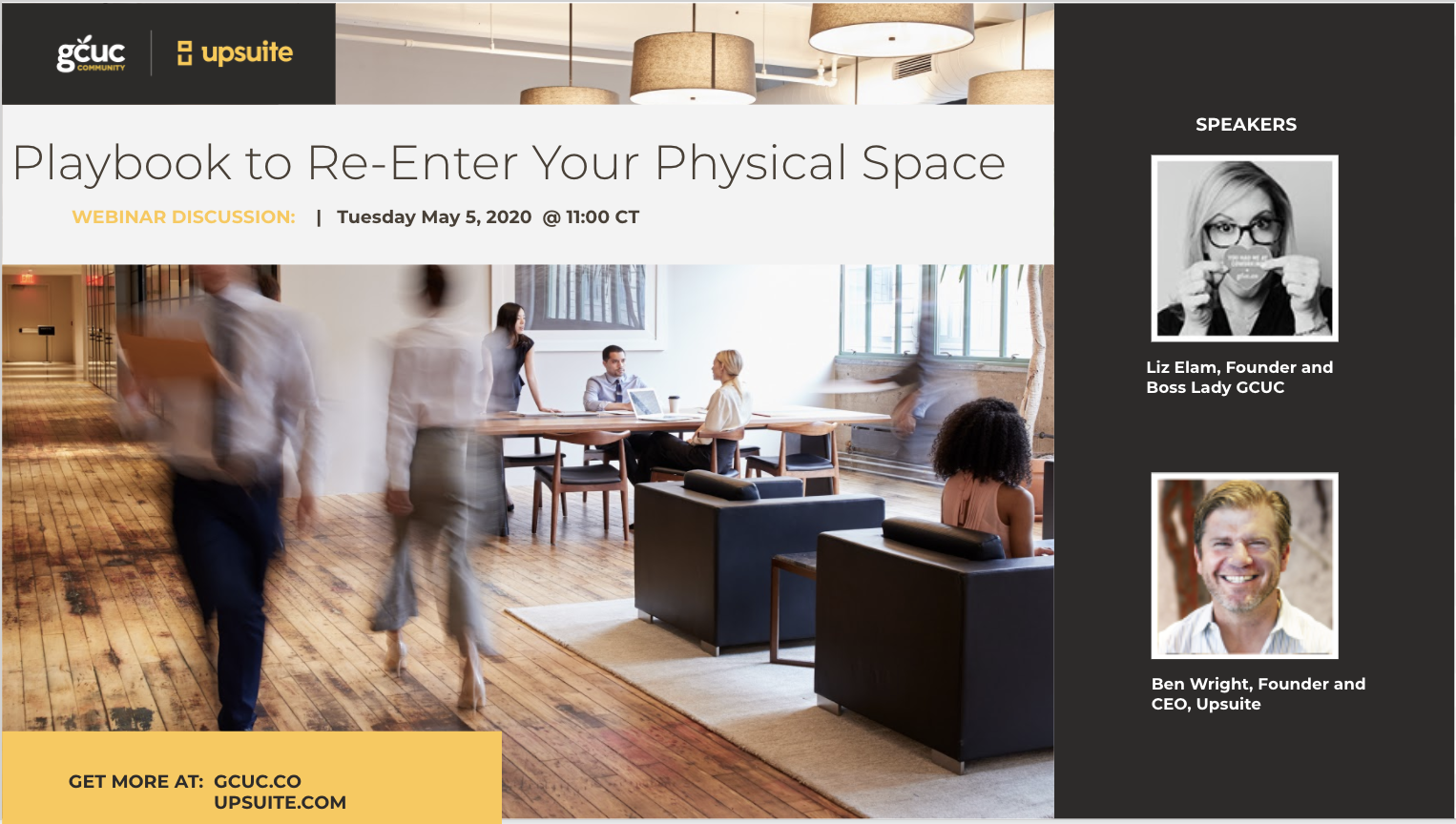 This webinar is part of a larger series called "Coworking Re-Entry Playbook."  To get the playbook, which includes detailed checklists and how to's for cleanliness, sales and marketing, and more, click here.
Cleanliness is Your Most Important Coworking Marketing Strategy in 2020.
In any era, for a member to choose your space, your space must have the right location, work environment, and price. Today, your space must also be clean, and free of the virus.
The Centers for Disease Control (CDC) continues to release guidance for workers and employers who are considering coming back to the workplace.
To encourage members to return to coworking offices, Coworking and flexible office operators that consider and find ways to adopt the employer guidelines, and encourage the adoption of worker guidelines by members, will likely increase
The most recent employer guidelines, designed to guide a return to work after being affected by Coronavirus include:
Do take employees' temperature and assess for symptoms prior to their starting work.
Do increase the frequency of cleaning commonly touched surfaces.
Make plans increase air exchange in the building.
Do send sick workers home immediately.
Do test the use of face masks to ensure they don't interfere with workflow.
Physical Distancing Signals Safety In Coworking Marketing.
Crowded, active coworking and flexible offices once signaled energy and collaboration to members. Now, crowded spaces don't feel safe. Your space must allow for physical distancing.
To make way for new social distancing protocols and help members feel safe, coworking and flexible office operators will need to convert open floor plan concepts to safer, more divided concepts.  This includes adding freestanding dividers, building out more secure private offices, and adding new restrictions for occupancy of conference rooms.  For the most part, the high density that the industry relied on to generate higher revenue per square foot will change.
Upsuite Healthy Spaces Program is a Coworking Marketing Strategy for the Age of the Coronavirus.
Upsuite is proud to announce the Healthy Spaces Program, which can help coworking and flexible office operators get the word out about the improvements they are making to bring members back in the age of Corona virus.  What is Upsuite Healthy Spaces?

The Upsuite Healthy Spaces Flag

Each location designated as an Upsuite Healthy Space will receive the Upsuite Healthy Spaces Flag. This will be presented along to all users in search results, and on your detailed listing. everything they do.
Top Billing in Search Results
Upsuite Healthy Spaces receive top billing in all search results. We anticipate that the majority of all introductions we will make in 2020 will be to Upsuite Healthy Spaces.
"Best Of" In Each Market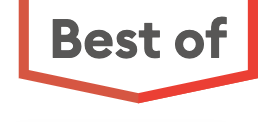 The top Upsuite Healthy Spaces will receive "Best for Health" recognition in our "Best of" content. The spaces that meet the Upsuite criteria in the most complete manner will be considered "Best for Health."
Deeper Information about Your Locations
Upsuite will update your floor plans, cleaning policies, and physical distancing photography for you. This will improve the story about your space, and increase member interest.