Like it has impacted everything else, the Coronavirus has impacted coworking marketing strategies significantly.   As the general population starts to think about a new normal, your coworking members will look to practice social distancing, will work from home, and in some case reconsider their commitment to working in coworking spaces.
This post aims to prepare coworking operators to get ready to re-enter the coworking market in this new era.  This is part of our collaboration with GCUC called "Coworking Re-Entry Playbook."
The Mindset of Your Buyer Has Changed.
Does anyone remember what we were talking about pre-Coronavirus?  Well, if you care to remember, we were talking about being a part of longest positive economic cycle in United States history, seeing historically low unemployment, and we were in the middle of a massive war for talent.  As a result, lots of companies were spending money.  At the same time, big cities were cool, and we could socialize, travel, and eat wherever we wanted.  Wasn't that great?
Well, lots has changed.  At the time of writing, the global economy is headed into a global recession, and coworking members carry lots of business risk.  Many of them have staffing uncertainty, they are not spending money, and they value flexibility and safety more than ever.  Anything they do must have an immediate result, and that they are not competing for talent as much as they once were.   Center city locations feel riskier relative to the suburbs (or home), and many members will only go places that they really need (or want) to go.
This Means that Our Coworking Marketing Strategies Have to Change.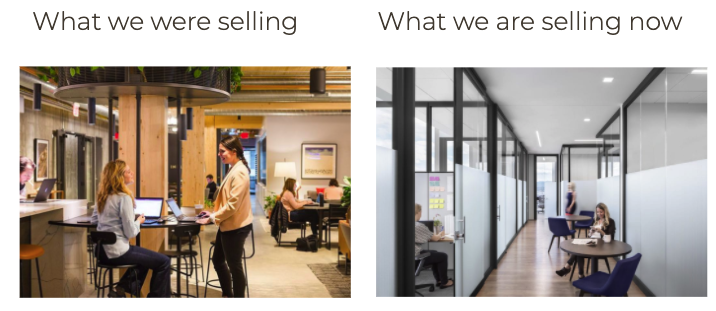 In a nutshell, what we are selling has changed.  But how?
Providing a Clean, Healthy Space is Your Most Important Amenity in 2020.
Members that once valued open, collaborative, social environments will now value clean, healthy spaces that make them feel safe.  As a result, we are recommending the following:
Provide members with cleaning kits/masks
Keep cleaning supplies available
Post your cleaning plan/manual
Do you post member hygiene guidelines?
Do you provide cleaning plans to prospective members?
And, Upsuite is proud to help Coworking Operators promote their cleanliness programs, with our Upsuite Healthy Spaces Program. 
A Larger Percentage of Your Coworking Marketing Strategies Will Happen Online.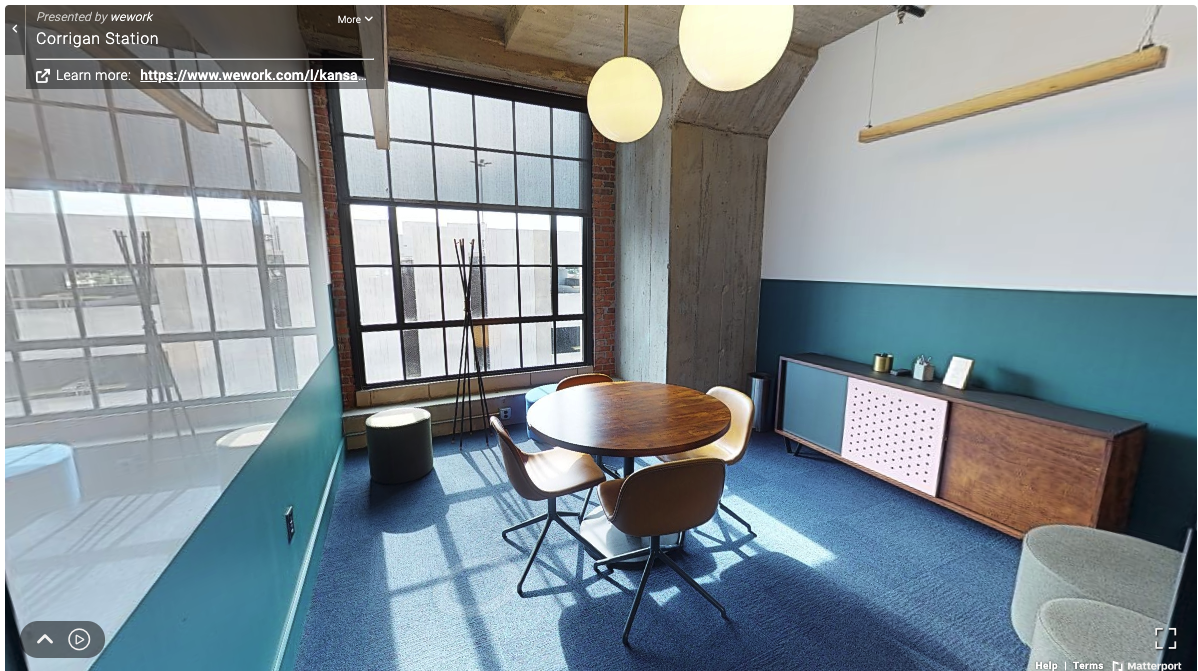 As members are more concerned with their physical health, they will do more of their evaluation of potential offices online.  To be ready for this, your website should be updated with the following:
Photograph your post Coronavirus space layout.
Replace non-physical distanced photographs online.
Market your cleaning policies as an amenity on your website.
Speak to working from home as part of your member's consideration.
Emphasize flexibility in your online marketing messages.
Develop a virtual tour of your space.

Your Sales Process Should be Focused on the Member, Not the Space.
Pre-pandemic, coworking operators tended to make the tour of the physical space the number one element of their sales process. Today, selling your space is much more about the member.  You must meet them where they are (on Zoom), ask more questions about their circumstance, promote term flexibility.  And, if you have a sales team, make sure they know what they can and can't negotiate.  Here are our recommendations:
Sell over Zoom.
Adjust your tour to better understand a member's circumstances and fears.
Promote flexibility and mention month to month.
Share updated negotiation and pricing guidelines with your sales and community staff.
Your Pricing and Plans May Not be Flexible Enough.
Coworking operators have typically published a standard rack rate for suites and then negotiated pricing while negotiating agreements in person.  In this new normal. coworking operators who discount pricing near term, offer flexible move-in dates, promote month to month agreements, and allow for larger teams to access the space without paying for a full seat agreement will do better than those who don't. Our recommendations are as follows:
Discount your pricing for members near term.
Offer a flexible move-in date for new agreements.
Offer month to month agreements, with 2-month cancellation.
Offer team packages that allow for work from home multiple days per week.
Do you have questions about how to improve your coworking marketing strategies in this post-pandemic new normal?