Like it has impacted everything else, the Coronavirus has impacted Coworking marketing strategies significantly.   As people practice social distancing, work from home, and in some cases cancel their coworking memberships, all due to the Coronavirus.
Is Coronavirus the End of Coworking?  Most Experts Don't Think So.
What does this mean for large and small coworking companies?  A week before writing this post, Forbes ran this piece:  "Coronavirus may kill WeWork."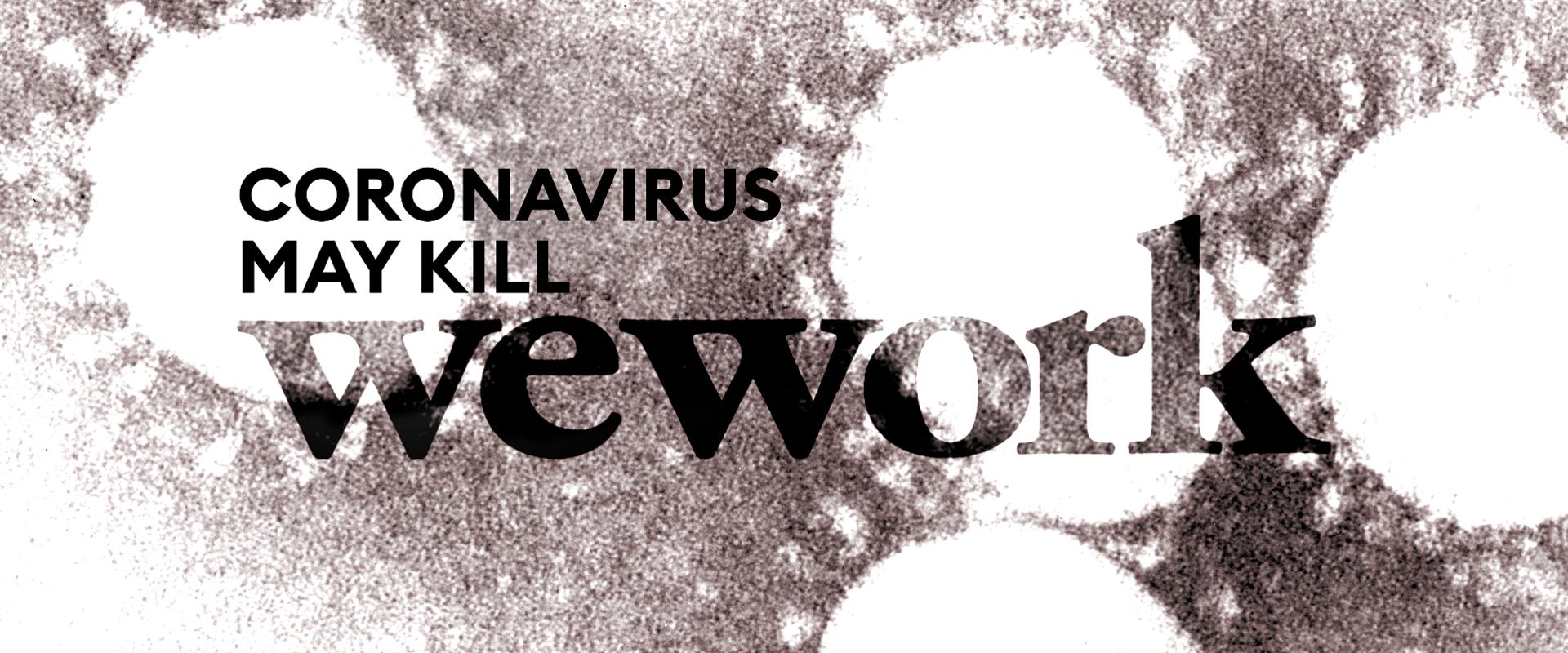 The article, and others like it, point to the risk that companies like WeWork, as well as companies in similar industries are facing.
Will the Coronavirus pandemic be the end of sharing economy industries such as ride-sharing, vacation rentals, scooter rentals, and coworking?  Most experts don't think so.  Many predict that as the economy and labor markets recover from Coronavirus, there will be a rise in the number of "gig economy jobs" filled by freelancers.  They also agree that even large enterprises will accelerate their move away from traditional, long term leases in favor of the flexibility that coworking and flexible lease arrangements offer.  All of these trends are positive for the coworking and flexible office industry.
But if coworking is to survive and thrive post-pandemic, leaders must have comprehensive coworking marketing strategies today.  Where to start?
Upsuite's recommendations, created by our team and our partners in the industry, are next.
Learn about Upsuite's Coworking Marketing Solutions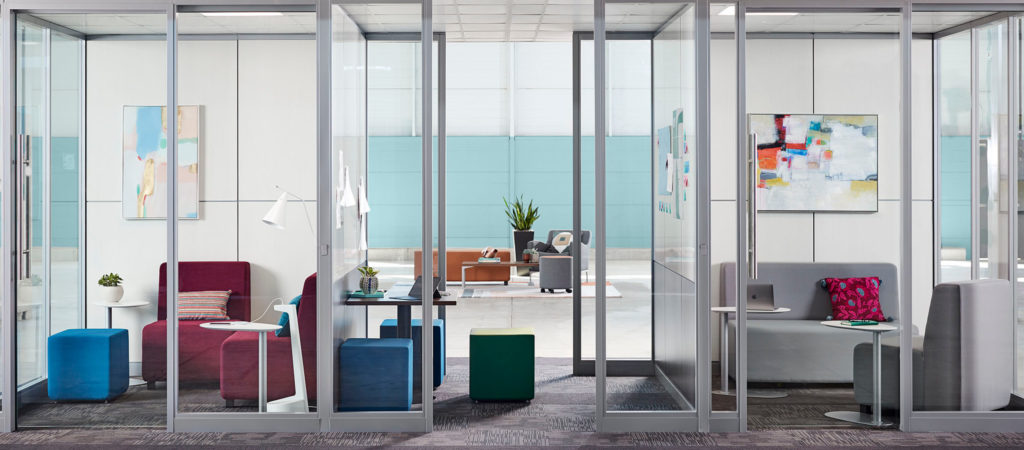 Coworking Office Environments Will Change to Support Social Distancing
To make way for new social distancing protocols and help members feel safe, coworking and flexible office operators will need to convert open floor plan concepts to safer, more divided concepts.  This includes adding freestanding dividers, building out more secure private offices, and adding new restrictions for occupancy of conference rooms.  For the most part, the high density that the industry relied on to generate higher revenue per square foot will change.
The Coworking Member Experience Will Change to Prioritize Health.
The Centers for Disease Control (CDC) continues to release new guidance for workers and employers who are considering coming back to the workplace.
To encourage members to return to coworking offices, Coworking and flexible office operators that consider and find ways to adopt the employer guidelines, and encourage the adoption of worker guidelines by members, will likely increase
The most recent employer guidelines, designed to guide a return to work after being affected by Coronavirus include:
Do take employees' temperature and assess for symptoms prior to their starting work.
Do increase the frequency of cleaning commonly touched surfaces.
Make plans increase air exchange in the building.
Do send sick workers home immediately.
Do test the use of face masks to ensure they don't interfere with workflow.
Just a few months ago it would have been unthinkable for coworking operators to take member temperatures, to send members home if they are sick, or to see facemasks in coworking spaces.  But this is a future that the CDC guidelines may be pointing to for the coworking industry.

Coworking Pricing and Cancellation Policies Will Change To Support Maximum Flexibility
Coworking and flexible offices have long had an advantage over traditional leases by offering shorter lease terms.  During times of economic uncertainty, this flexibility is worth even more to employers.   As such, coworking and flexible office operators should work as hard as they can to maintain this advantage, by taking the following steps:
Have you negotiated revised terms your landlord?
Have you considered passing savings to your members?
Are you able offer a flexible move in date for all new agreements?
Have you considered your cancellation policy?
Are you offering a significant discount for 12 month agreements?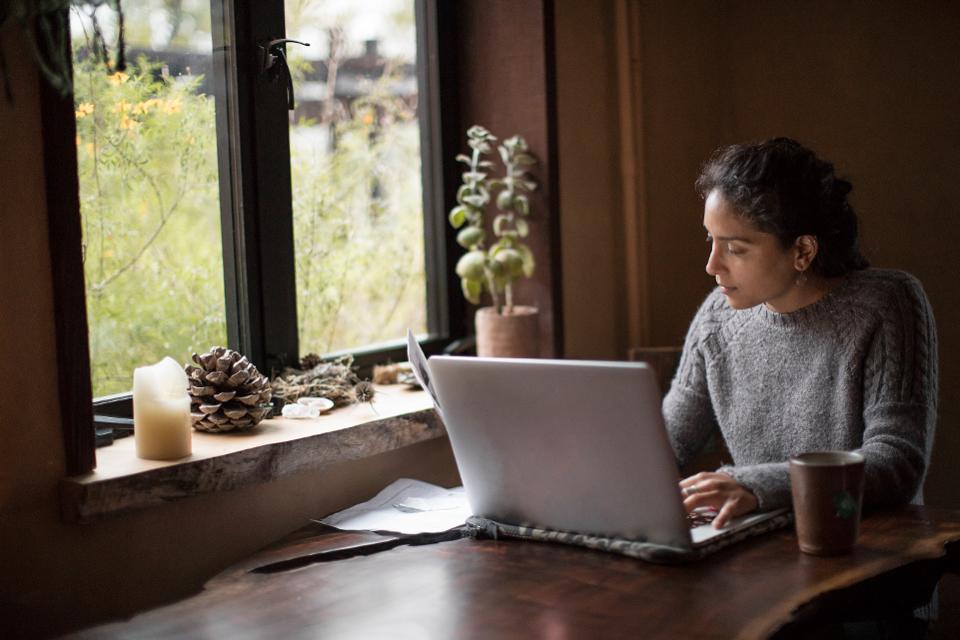 Coworking Marketing Strategies Will Change to Speak to the Preferences of the Post Coronavirus Member
Pre-pandemic, coworking operators marketed spaces that were full of life, energy, collaboration, and PEOPLE.  Many spaces were the antidote to the kinds of dreary spaces the movie "Office Space" made fun of.
Post pandemic, coworking operators will need to change how they market their product.  Operators will need to start to
Speak to the trend that includes workers choosing where and when they want to work – including working from home.
Is flexibility in agreement term front and center in your marketing?
Have you photographed your post Coronavirus space layout?
Do you have a virtual tour to share with people so they can decrease the number of tours they attend in person?
Are you marketing your cleaning policies as an amenity?
Coworking Sales Will Change to Make the Post Coronavirus Member Comfortable
Coworking sales people have been focused on selling the amenities, layout, location, and price of the space, and most have gotten very good at it.  In today's world. coworking operators are certainly selling all of that, and more.  Coworking operators that can add the following to their sales skill set will be more likely to succeed in encouraging members to return to the office.
Have you adjusted your tour to better understand a member's circumstances and fears?
Do you offer team packages that allow for work from home multiple days per week?
Does your sales approach promote flexibilitty and mention month to month?
Have you shared updated negotiation and pricing guidelines with your sales and community staff to allow for more negotiation?