10 Best Coworking Spaces in San Francisco [2021]
San Francisco coworking space comes in all shapes and sizes. Different cultures, layouts, amenities, and prices, as well as a wide variety of locations, should be considered when making a decision about your next office. Do you need event space for hosting clients? What about conference space for training? Are you primarily interested in private office suites or large, collaborative spaces for creative endeavors?
It takes more than a Google search to find the right space for you and your team. That's why you need us. We've been to the spaces you're most interested in so we can help you get a real-life perspective on each. That allows you to make better, more informed decisions and find the Bay Area flexible office setup that's just right for you.
Located in the SoMa, you'll find five floors of creative and tech types with space for teams of up to 50. Here you'll find both indoor and outdoor spaces and a host of amenities and services. You'll increase your productivity and efficiency while you build a professional community. Planning and executing special events? High tech conference rooms and event spaces offer you the opportunity to create truly special workshops, meetings, or social functions.
Your team will feed off of the energy in this sunny North Beach location. Save time off of your commute with buses, the Muni at Emarcadero and Bay Street, Ford GoBikes, and a shuttle to the Montgomery BART Station. You'll be close by Pier 39 and a wealth of local and on-site amenities so you have more time for the things that truly matter to your business.
Located on Market Street in the city's burgeoning Civic Center area, you'll enjoy the laid-back atmosphere of this San Francisco coworking space. Here you'll enjoy front desk reception to welcome your clients and colleagues. There's also an on-site fitness center to keep everyone energized. Situated across the street from Twitter and Uber, this space will be the setting for your biggest professional accomplishments.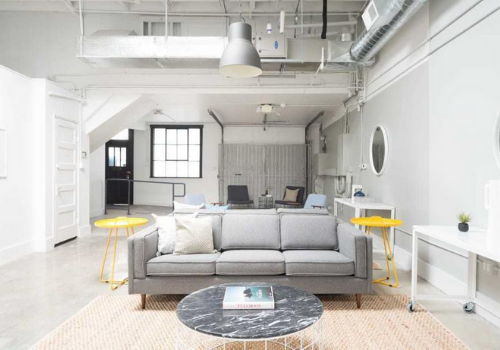 Find everything you need for an offsite collaboration, product launch, or client pitch, so you and your team or startup will accomplish more at this intimate coworking space. Stunning design and high tech infrastructure combine in this gorgeous space, right-sized for events of any scale. Every detail has been considered for your comfort and convenience.
You're at the heart of it all in this cheerful space, located in the heart of San Francisco's iconic Embarcadero Center. Whether you're meeting with Silicon Valley startups or Financial District investors, you're oh-so-close and convenient. Incredible views plus conference and event space so you can host meetings of practically any size and purpose, either here or in one of the many neighboring world-class venues.
Looking for unparalleled flexibility and amenities? Look no further. With hourly seating and a host of on-site options, this San Francisco coworking space offers you an incredible array of options and services. Make this your professional home, bring in your team for a day of training, or use the space for a special presentation. The choice is always yours.
Experience the innovation of a high-tech corporate campus as well as the flexibility and value of a coworking space. This beautiful and inspiring space allows you and your team the opportunity to work with some of the most innovative creative minds in the world. Partnerships with Mirus Art Gallery and Temple Nightclub allow you to fuel your creativity by bringing together business, music, and the fine arts.
With an emphasis on design, this fashion-forward space is the elegant setting for all of your most sophisticated work. A variety of spaces allows you to work the way you like. Choose from a private setting or a collaborative environment, indoors or outdoors. Your team will love the exceptional beauty of the space, while you'll love the productivity it generates. 
Forget business as usual. The name says it all in this endlessly adaptable environment located in the famed Tenderloin district. Here you'll find spaces that are suited for any type of event you can dream up, so there's no limit to what you and your team can accomplish. From a down-and-dirty hack-a-thon to the grandest gala — this space can truly do it all.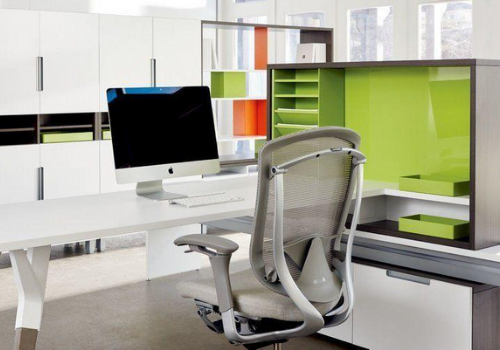 Looking for a getaway for your next project or want a long-term solution for increased productivity? You'll find everything you're looking for in this San Francisco coworking space. This space is designed for both comfort and inspiration, so you and your team will get more done each and every beautiful day. Close to the city's oldest and most exciting neighborhoods, you'll bring more balance to your life for added job satisfaction.
Looking for the best coworking spaces in the San Francisco Bay Area? We've got pricing, availability, reviews and insights to guide you and your team.
Are you a coworking operator in San Francisco looking for member teams to fill your space? List your business with Upsuite so you can get growing.
Are you a Bay Area commercial real estate broker? Register with Upsuite and become an Upsuite Broker Partner.
Find your Bay Area / San Francisco coworking space today. Contact us to get started.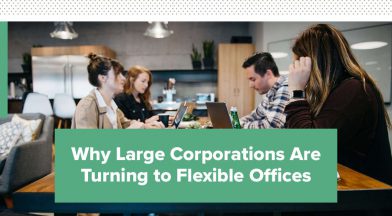 Coworking isn't just for startups and remote workers anymore. Over the last few years, the…