The 11 Types of Coworking Space Available Today [May 2021]
Whether you're a large enterprise or a small one, a startup or a mature company, there's a common denominator across coworking that appeals to all – flexibility. With custom buildouts, flexible terms, and a laundry list of appealing amenities, there's a coworking space for every need and occasion. The problem, of course, is figuring out which type suits your needs and goals best.
To give you a better idea of what's available to you, we're going to examine the nine basic types of coworking office space. Granted, with so many different options in the market, just categorizing flexible space can be somewhat of a chore. For our purposes, however, we're going to segment coworking space types into eleven different environments:
Conventional/Open
High-End/Full-Service
Corporate/Professional
Private Workspaces
Minimal/Bare Bones
Shared Space/Subleased
Lifestyle
Industry-Specific/Specialized
Venture/Accelerated
Meeting Space
Virtual Offices
As we examine each environment, look for characteristics that suit your organization well. Once you have a better idea of what type or types might be the best fit, use them as a compass to guide your search when choosing coworking space that will serve your vision, people, and expectations best.
 Table of Contents
First: What Is Coworking?
Coworking originated in 2005 in the Mission District of San Francisco in a small collective that was open just two days each week. Over time, that first group began to expand exponentially and resulted in the booming growth that coworking is currently experiencing.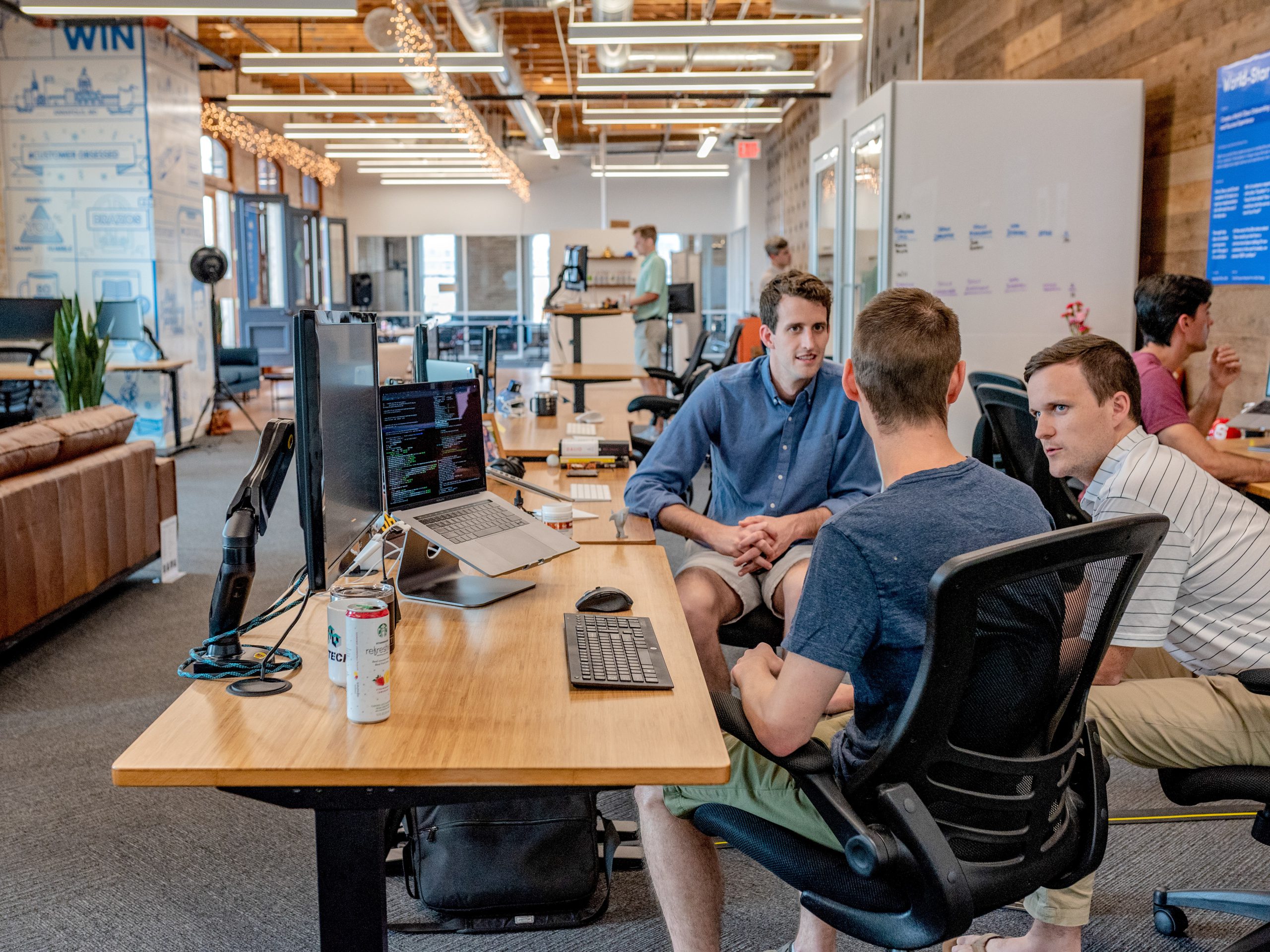 As a definition, coworking offers a way to obtain dedicated office space in pricey urban and exurban markets at a fraction of the cost of traditional commercial real estate options. However, far from simply encompassing an extra desk and shared wi-fi, coworking can be individual or collaborative, full-time or part-time, and can include an almost unlimited variety of space types. 
Now, you'll find coworking spaces that cater to an endless assortment of businesses and coworkers, offering amenities that you would normally find in a sophisticated corporate headquarters. You'll find an array of space types as well, from private offices to common workspaces, and from conference rooms to expansive event spaces. 
In addition, some coworking spaces are geared toward niche interests and industries, offering the opportunity to work alongside potential mentors and collaborators. That's why you'll find spaces specially designed for creative types, tech companies, women entrepreneurs, and more. 
Should you consider renting a coworking space?
While the idea behind coworking spaces first took shape in San Francisco, coworking spaces are not limited to big cities or tech companies. In fact, the concept has been applied to a grab-bag of professions and company structures, from real estate brokerages to artist collectives.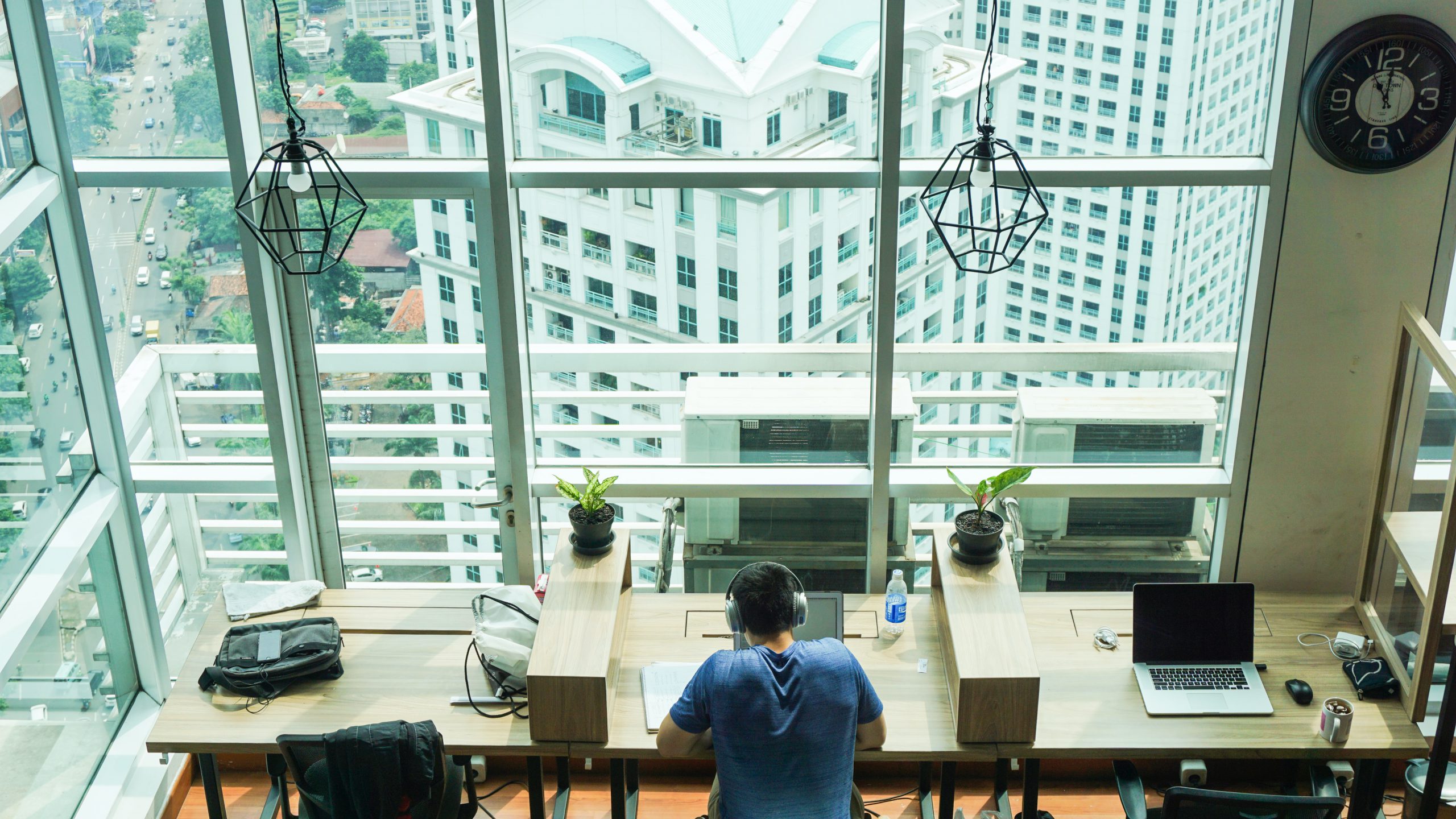 More than anything, coworking spaces are designed to provide a secure, convenient space from which to operate without the frustrations and distractions of working from home or at the local coffee shop. They offer the best of both professional services and setups and total flexibility and accessibility. 
Which Are the Types of Coworking Spaces?
With custom build-outs, flexible terms, and a laundry list of appealing amenities, there's a coworking space for every need and occasion. The problem, of course, is figuring out which type suits your needs and goals best.
As different companies have different needs and standards, such are their criteria when it comes to finding the right type of coworking space. To make this decision making process easier, we present the eleven available types of coworking spaces that one can choose from.
1. Conventional/Open
Conventional or open coworking space is what usually comes to mind when people think of coworking. While we're hesitant to label any flex space type as "traditional" given the many different varieties, this category, at the very least, is generally synonymous with coworking space for most people.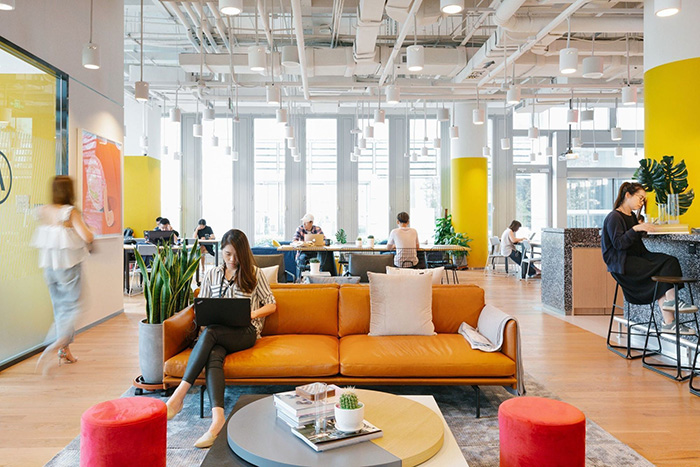 Conventional coworking space isn't necessarily geared toward one type of organization or person, but focuses more on an open, collaborative working environment. Therefore, while these spaces have definite economic benefits, they don't necessarily offer the privacy that other types do. However, they boast a bit more energy than others with a casual, well-lit atmosphere that lends itself to networking and an innovative, cooperative spirit.
2. High-End/Full-Service
A high-end coworking space will typically have nicer amenities than a more conventional one, usually providing additional membership benefits as well. For instance, Industrious sites offer commercial kitchens, food, and beverages to its members. Generally speaking, high-end, full-service coworking facilities provide luxury and convenience that distinguish them from the other types of flex space.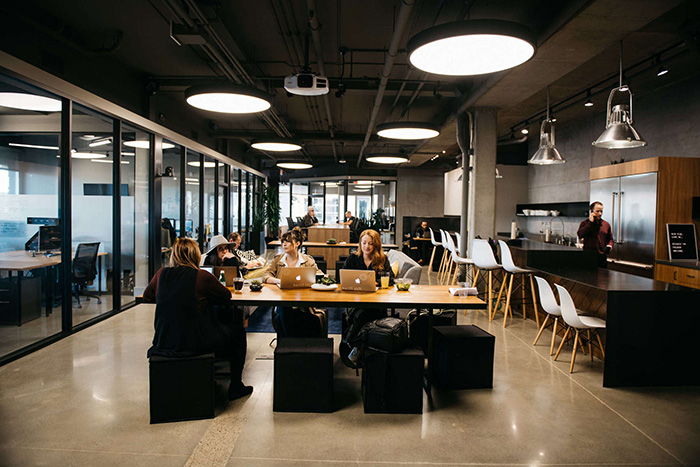 In terms of atmosphere, WeWork is a good analog for this particular category. These spaces tend to be a bit more open and energetic, with an often casual vibe that, like its conventional counterparts, fosters a sense of collaboration and shared ideas. High-end coworking spaces are well-lit and spirited with price points higher than most of the other flex space categories.
3. Corporate/Professional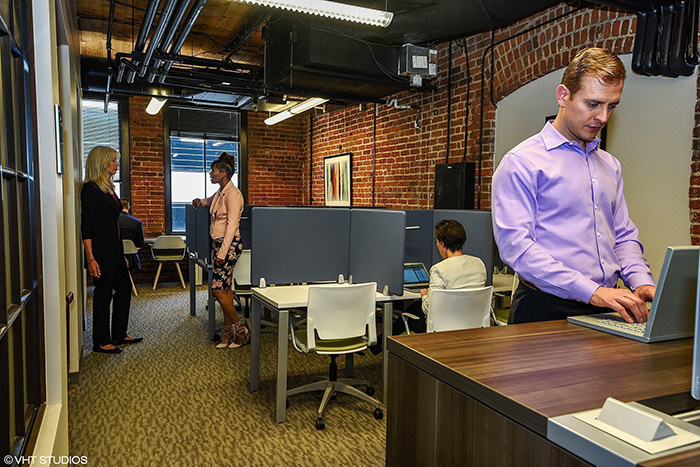 This category of coworking space caters to a more corporate or professional type of tenant. It will be more budget-friendly than high-end space with a quiet atmosphere that is private and highly professional with dimmer lighting and less energy than other types of spaces. Regus typifies this corporate category of coworking, which perhaps wouldn't be a great fit for a small, innovative startup that thrives on collaboration. However, with Regus being the largest coworking brand in the world, there's obviously a massive market for this type of space.
4. Private Workspaces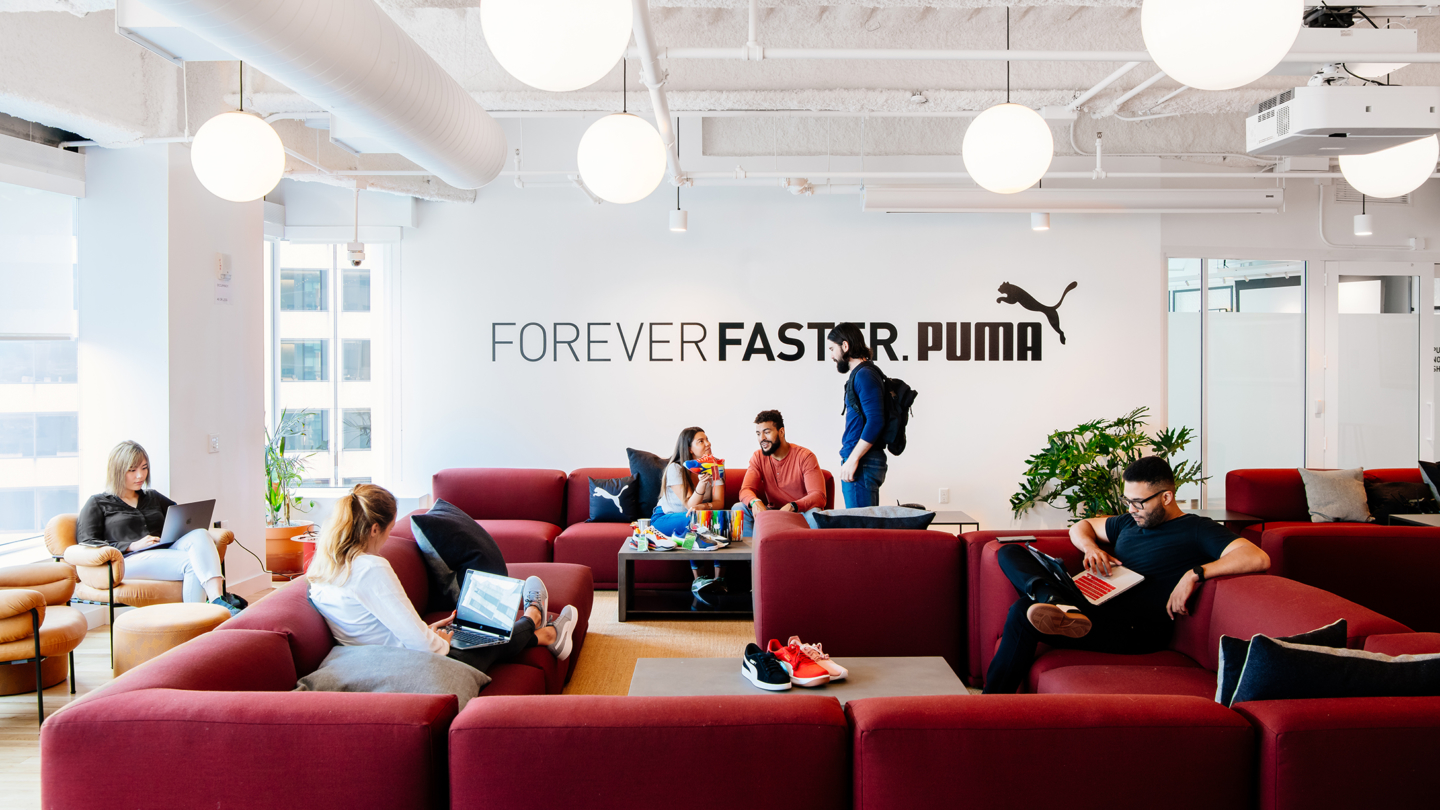 This category of flexible space is oriented to companies and teams who are concerned that being in the same space as other companies have more negatives than positives.  Private means a lockable door, sometimes even on a private floor, with your corporate branding, a private kitchen, and conference rooms that are unique to that team or company – All of which are available on flexible terms as short as 6 months.  Private Workspaces are for usually for teams of 8 or more, and though they cost more than coworking, they can provide the same flexibility as coworking spaces, with the privacy of a traditional office.
5. Minimal/Bare Bones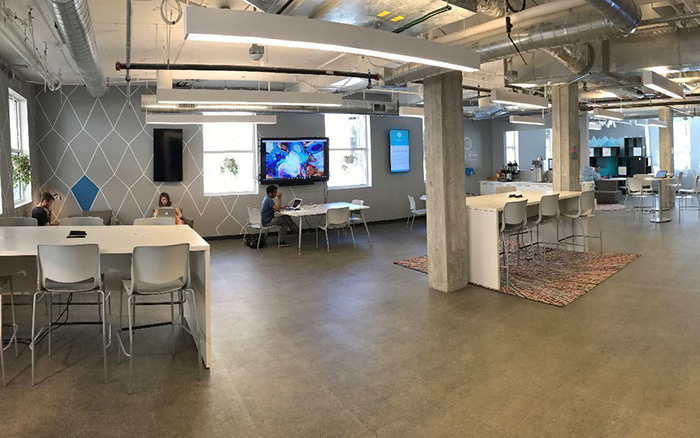 Think of a minimalist approach to coworking space as the first cousin to what we labeled conventional coworking space. Affordability is a primary factor in this category, where large and open spaces feature less furniture and decor than other types. Aside from Wi-Fi and perhaps a handful of other very basic amenities, some sites might provide free coffee, but that's about the limit to expect in a minimal or bare-bones coworking space. In terms of atmosphere, these spaces are generally quiet, casual, and somewhat dimly lit.
6. Shared Space/Subleased
This is the least defined of all of our nine categories. Simply put, you're using space that someone else chose or even designed. While subleased or shared office space can potentially be easier on the budget – depending on the type of property, location, amenities, and other factors – the property you're subleasing in will entirely determine the environment and vibe.
7. Lifestyle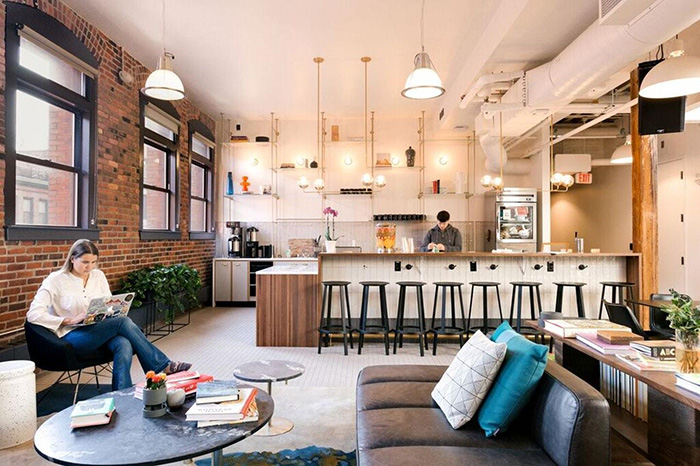 The lifestyle category is broad and can encompass several different environments depending on the nature of the business housing the space. This could include everything from a coffee shop or restaurant to a gym, condos, or an apartment complex. As such, these lifestyle-oriented spaces are often well lit and energetic with a casual atmosphere that doesn't afford much in terms of privacy or quiet. Prices will vary according to the nature of the underlying business, so these lifestyle spaces can range from luxury to budget-friendly.
8. Industry-Specific/Specialized
This is a niche category of coworking that caters to specific industries or demands. Healthcare providers, law firms, creatives, and other specialized skill sets favor this type of coworking space thanks to its ability to tailor the environment to particular needs. They afford more privacy and customization with a wide variety of atmospheres that depend on the nature of the industry that the space serves.
9. Venture/Accelerated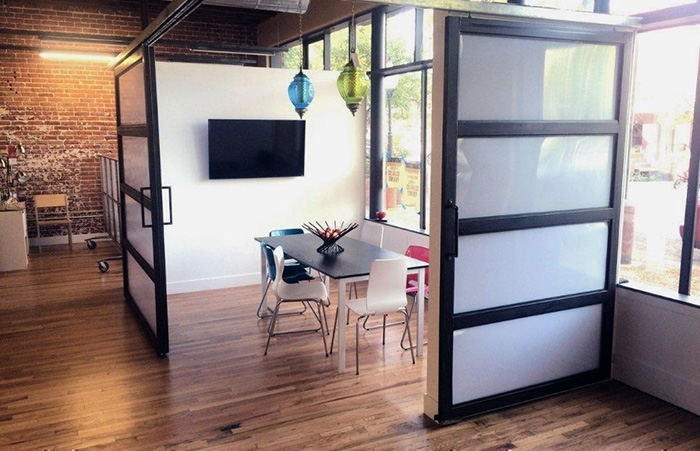 Naturally, accelerators and startups favor these types of coworking space. Software developers, for instance, will gravitate toward this category because it can provide a relaxed, energetic, and collaborative environment that breeds innovation. It falls more on the budget-friendly side since the tenants are often cost-conscious startups with a more casual than professional feel.
10. Meeting Space
As companies and freelancers start to emerge from the pandemic, many are choosing to rent meeting space rather than sign an agreement for an office space they come to every day.  Many coworking spaces offer hourly, daily or even weekly use for client meetings, collaboration sessions, planning meetings, and more.
11. Virtual Offices
Virtual offices cover office management needs. They are a place to have a physical address, receive mail, and meet customers or staff in a professional environment on an as-needed basis. Virtual offices typically cost $50-$150 per month, depending on conference room usage, and allow small companies and solo entrepreneurs to have a professional office without spending significant money to rent.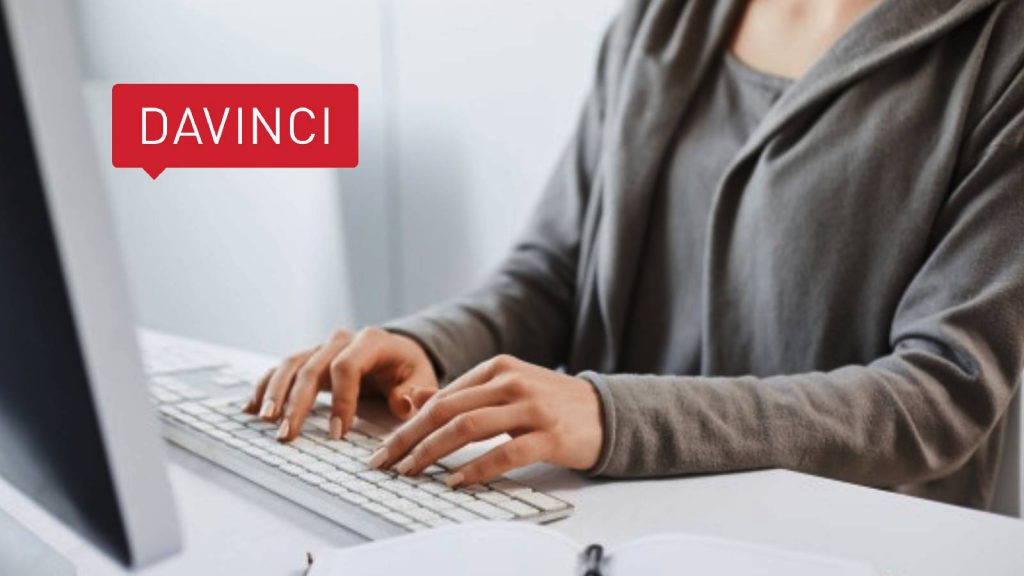 Once again, just given the countless shades of coworking space available, simply categorizing them is a tall order. However, that simply speaks to the tremendous variety that everyone from freelancers and digital nomads to small businesses and large enterprises has to choose from. Because we used the environment to segment the nine types, each one can still offer the meeting rooms, private office space, dedicated desks, perks, or any other factors important to you and your team. Therefore, our advice is to do your due diligence, understand your needs, and, if necessary, rely on the expertise of an experienced coworking advisor to help you find the best possible coworking solution for your goals.
What Is the Average Cost of a Coworking Space?
Calculating a useful ballpark cost for a coworking space is difficult because it depends on such a large number of factors. These include:
Market costs

Space size

Space type

Number of seats

Additional services and amenities

Included customizations
For example, floating desks can range from $50 per month in small suburban markets to $350 in desirable downtown areas. An office suite can range from $350 per month to $800 and up on the higher end. This price can go higher depending on customizations or special tech requirements. 
It is important to conduct thorough research before negotiating the cost of your coworking space membership. In addition, you'll want to thoroughly review your coworking space agreement in order to ensure that you have a solid understanding of what items or services are included in your monthly cost.
These cities offer a diverse selection of different space types spread across their metropolitan areas. Many markets including San Francisco, Los Angeles, and New York City, include robust nearby secondary markets for even more options.
Which Cities Have the Most Coworking Spaces?
Upsuite offers an extensive selection of North America's best office spaces in markets of all sizes. The top ten cities with the most coworking spaces on the platform include:
New York City

Los Angeles

San Francisco

Toronto

Washington DC 

Chicago 

Denver

Dallas-Fort Worth

Atlanta

Boston

Which Are the Largest Coworking Companies?
Coworking spaces range from single-location specialty offices to large companies with many offices and reciprocal agreements with other providers. This can be especially useful for teams or individuals who travel frequently. It allows them access to spaces in major metropolitan areas all over the globe.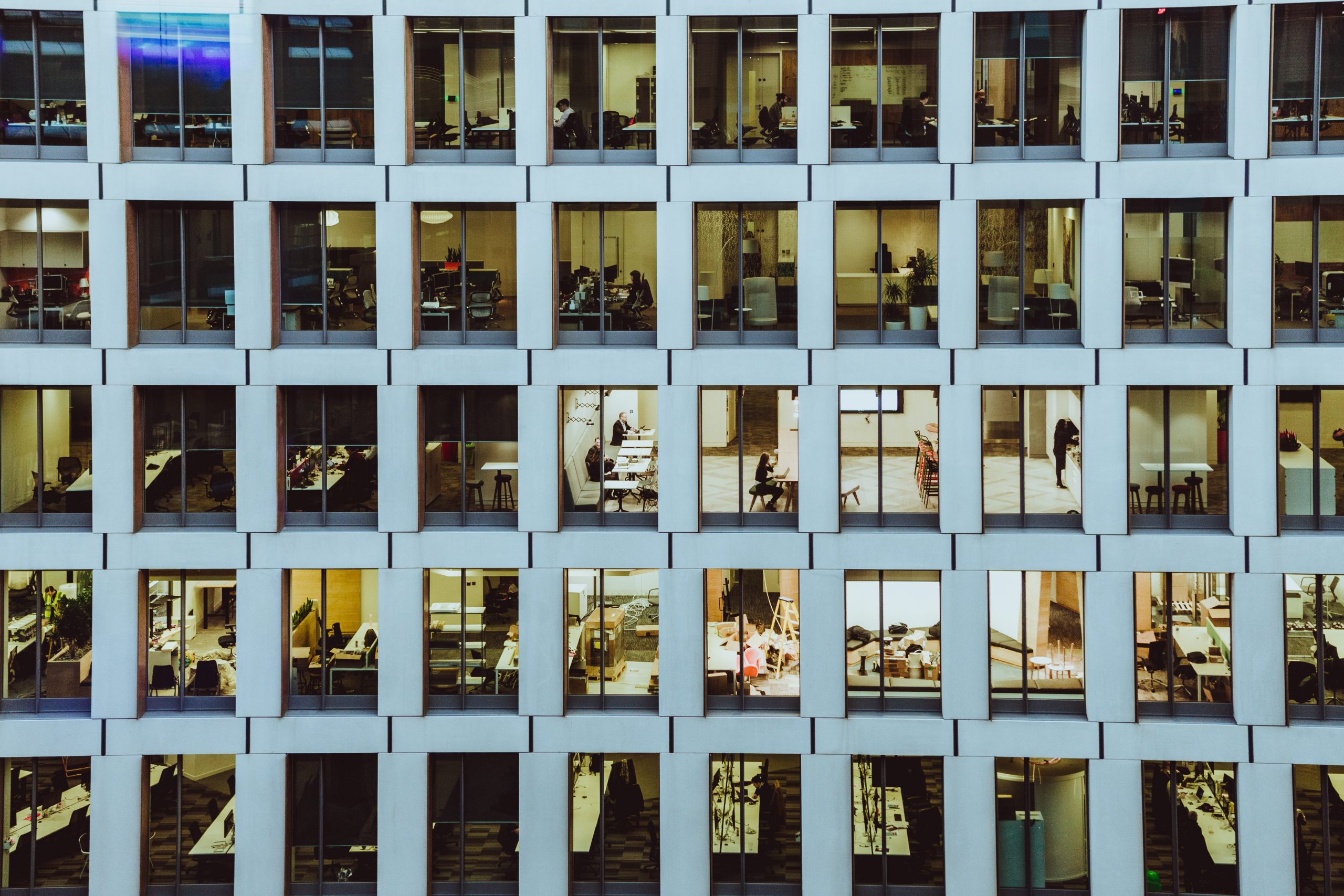 The largest coworking companies currently operating in North America include the following:
Regus

WeWork 

Spaces 

Premier Workspaces

Office Evolution

Intelligent Office

Industrious Office (62 locations)

What Are the Advantages of Coworking Spaces?
You may be unsure whether a coworking space is right for you and your team or you may have some misconceptions about the way coworking spaces are designed. Far from being simply a work home for freelancers and solopreneurs, coworking can work successfully for practically any type of team or small business. 
What are the advantages of working with others at a coworking space rather than in isolation? They include:
Whether you are working with your own small group or are part of a larger team or company, collaboration is key to maximum efficiency and effective communications. By creating both space and opportunity for regular face time with colleagues, coworking spaces ensure top-notch performance from the whole team or company. 
Similarly, coworking colleagues are better able to delegate tasks, check-in on workflow, and exercise greater oversight on long-term projects. The cooperation fostered by the shared work environment is an essential part of maximizing operational efficiency and project momentum.
Coworking spaces offer many opportunities to participate in advanced training, workshopping, and collaborative work with leaders in the geographic area or the professional field. This can allow coworking colleagues to get to know potential mentors and make connections that pay dividends throughout their professional life.
Rather than trying to acquire and maintain a commercial real estate space — which often requires long-term contracts and exorbitant prices — small teams and businesses can take advantage of the opportunity to rightsize their space and watch it grow as they do. In addition, coworking spaces offer many options for short-term rental of larger spaces, like those needed for training, meetings, client pitches, and events. Instead of maintaining those specialty spaces full-time, members of a coworking community have on-demand, affordable access.
Whatever you are looking for — bright open-concept space, an exceptional location, upscale amenities, a dedicated support staff — you can find it in a coworking space. Some spaces can create custom build-outs designed to your unique specifications. Others offer dedicated, individual offices along with collaborative workspace so that your company can work in any number of different ways. 
Your coworking colleagues become an informal community, providing connections that keep you on track. As you discuss your goals and learn from each other, you build a support network that will help keep you accountable and focused.
Similarly, the connections you'll make in your workspace help create exponential growth in your professional network. You'll find this invaluable for building referrals, getting to know leaders in your field, and staying abreast of the latest trends and developments throughout your market.
Many coworking spaces include support staff and services that you would normally expect to find only in larger companies. These may include administrative support, mail and package delivery, front desk reception, and office management. In addition, coworking spaces with event facilities may include event planning, catering, and a host of other services along with tech support to facilitate remote conferencing and presentation capabilities.
Many coworking spaces offer amenities normally found in luxury office towers or campuses. These may include fitness studios, shower rooms, relaxation rooms, and other wellness facilities. In addition, you may be able to take advantage of onsite dining, coffee shops, or social spaces offering regular opportunities to connect with colleagues or host clients.
Coworking spaces aren't only found in big cities; many suburban and exurban areas have them as well. These may be somewhat smaller and offer fewer amenities than many of their urban counterparts. However, these coworking spaces offer big convenience and time savings, with reduced commutes and locations close to home.
After launching in 2018, Upsuite has become North America's premier platform for finding, vetting, and touring coworking spaces in markets throughout the US and Canada. Some platforms offer only general listings. Upsuite provides in-person reviews and dedicated advisors to help teams make more informed decisions.
Upsuite guarantees "You will find a coworking space that fits your business quickly and easily, at no cost to you". Our coworking advisors backup that assurance. These experts help teams narrow down their shortlist of potential workspaces and negotiate favorable terms with coworking operators. Upsuite works with the operators themselves to gather vital information about their spaces in order to facilitate member searches. 
Founded by Ben Wright, Upsuite was the result of a collaborative entrepreneurial accelerator project, designed to help streamline the workspace search and onboarding process for teams, small businesses, and enterprise clients. It currently boasts the largest selection of office space inventory of any comparable platform. In addition, Upsuite offers members a five percent discount on their space agreement.
How Does Coworking Impact Business Growth?
During the latter part of 2020, companies like LexisNexis, Boeing, and REI began to put into operation plans to sell off their major corporate campuses, leaning into remote work policies and divesting themselves of many of their corporate real estate holdings. In many cases, these suddenly rootless employees and teams will turn to coworking for dedicated office and collaboration spaces. 
After a temporary dip in the second quarter of 2020, many coworking spaces began to see a return to Q1 levels during the second half of the year. Current trends in commercial real estate, work-from-home policies, and geographic distribution favor the overwhelming growth of coworking for everyone from small businesses to large enterprise-level companies.  
As commercial real estate continues to decline, in many markets it will be replaced by new and existing coworking spaces. In addition, the large-scale population shift from in-town areas to suburban enclaves favors the growth of coworking spaces in those newly in-demand residential areas.
What Is the Future of Coworking?
Estimates put the future of coworking at an exponential rate of growth. In fact, 6% of all US business will be done in shared spaces by 2022. Worldwide growth is expected to outpace even that of North America during that time. New enterprise and corporate clients and the rise of private workspaces indicate significant growth in the years ahead.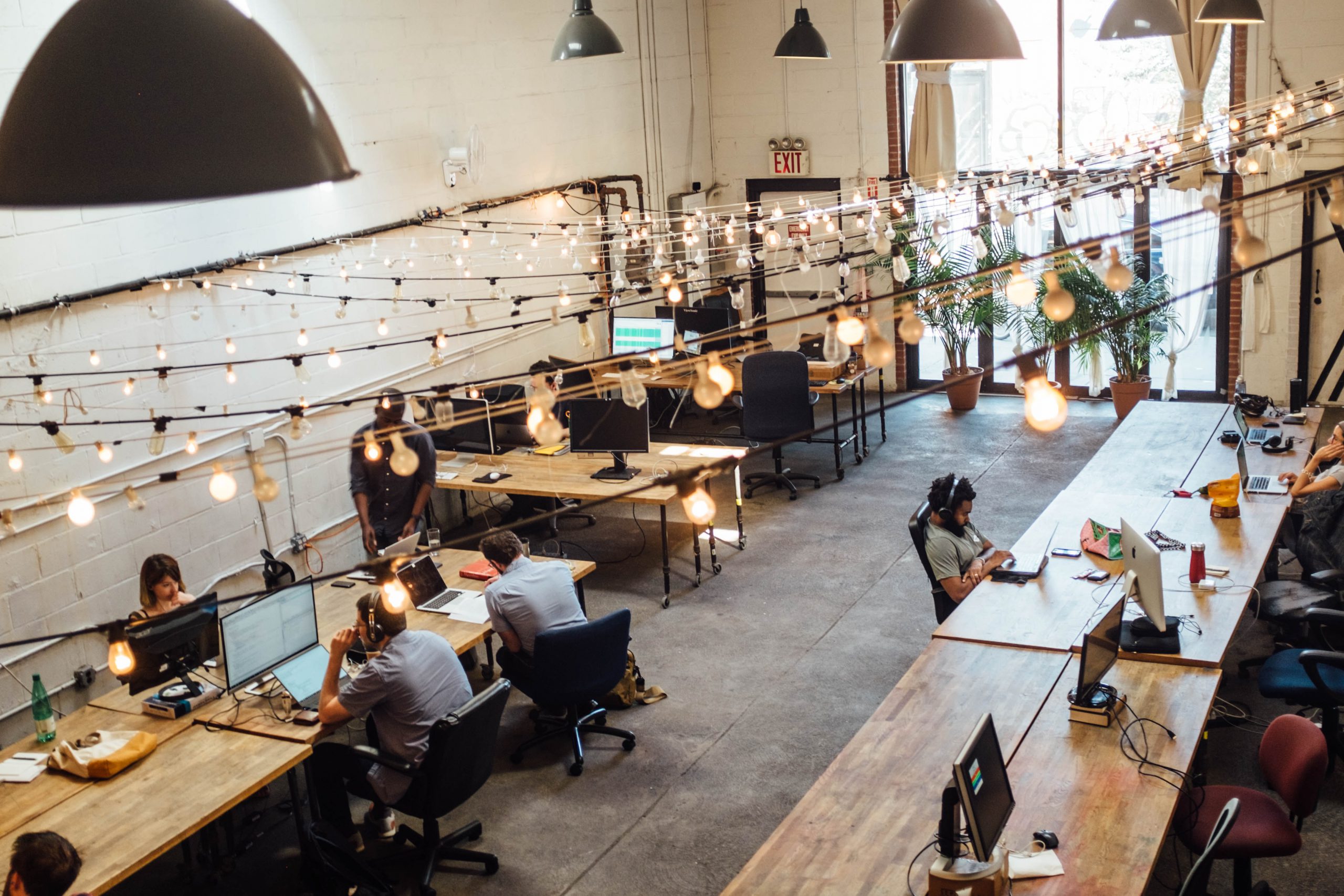 For team leaders, business owners, and other decision-makers, a few factors are top of mind when considering coworking spaces. 
The purpose of the office space and the amenities needed for the team members

Company culture and the need for in-person collaborative workspaces

Technical infrastructure and the need for ongoing upgrades

Recruitment and retention of employees 

Attracting and retaining new and existing clients

Office return on investment and the need for visibility

Health and safety requirements of a private office environment

Cost and space flexibility during times of significant change or growth
Coworking offers solutions to so many of the pain points business owners and team leaders face. Ongoing changes in a post-2020 commercial real estate landscape put coworking and flexible office environments in a unique position. They are better able to provide meaningful benefits to their members — both now and in the future. Ready to learn more? Upsuite offers services designed to help you analyze your space needs, search for great spaces, and visit your shortlist. They can also help you negotiate a great deal on your monthly lease. Talk to an Upsuite advisor and find out why it's so good to have Upsuite on your side — and why we can guarantee your satisfaction.