10 Coworking Spaces in Downtown LA
If you're looking for coworking space in Downtown Los Angeles, you've got some choices to make. You'll want to consider how you and your team work. What tech resources do you need? Do you need spaces for client meetings or events? What part of town is most convenient for everyone? What is your budget? 
With such an important decision, you'll need more than a Google search or a friend-of-a-friend recommendation. That's why Upsuite offers you an evaluation based on site visits and a meaningful analysis of your market and the amenities you can expect to find there. We're here to help you find the coworking space in Downtown Los Angeles that are just right for you and your team.
Light, bright, and beautifully designed, you'll find a host of high-end services and amenities that ensure every member of your team is working at top capacity. With 40 private offices and more than 50 coworking desks — all flooded with natural light — you'll feel and work your best. A great location means you spend less time commuting and more time getting things done.
Located just off of restaurant row, you'll love this stunning mid-century modern space offering a host of amenities and services. Here you'll find an eclectic mix of industries, so you'll get to know the people who get things done in your area. Network at events designed to help you make all of the right connections, or share a craft beer or kombucha with colleagues and collaborators.
When you need to impress that new client or collaborate with colleagues, you'll make an exceptional impression in this stunning space. A five-star culinary program features the expertise of award-winning chefs. That means you're ready for whatever comes next, from a power lunch to a large-scale social event.
Offering high-tech conference rooms and smaller meeting rooms, you'll experience exceptional spaces designed for discretion. Front-desk reception services provide hospitality for your most important clients and colleagues. The convenient Takami Building location keeps you and your team close to all of the action. 
Whether you're a longtime solopreneur or are just starting out, you'll accomplish more, learn more, and connect more at this Chinatown coworking location. Here you'll enjoy 24/7 access, so you can work whenever inspiration strikes. Build your network as you get to know colleagues and collaborators in your industry and beyond.
Gorgeous city views are sure to inspire your team. Dream big with a variety of spaces designed to allow your startup to grow. Enjoy amenities like free printing and free beer and snacks, along with in-house services designed to make everything easier. Pitch clients or hold events so you get your startup on the radar of the industry clients and colleagues who can help you reach the next level.
If you're in charge of finding coworking space in Los Angeles for your team, you'll find pricing, availability, options, and thoughtful reviews as you make your decision.
Are you a Los Angeles-based coworking operator who's looking for new members? Upsuite's listing service is just what you're looking for.
If you're a Los Angeles commercial real estate broker, Upsuite is ready to connect with you. Register as an Upsuite broker partner and find your next client.
Whatever you're looking for, Upsuite is here to help you. Contact us today. Let's start the search for your next Los Angeles coworking space.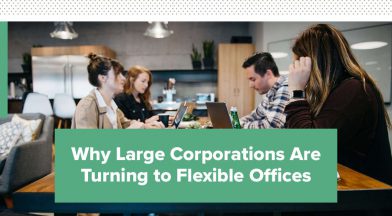 Coworking isn't just for startups and remote workers anymore. Over the last few years, the…
The average cost per person for a coworking space in 2021 is $499.67. Find more about coworking space costs.