7 of the Best Coworking Spaces in Detroit [2021]
Looking at the variety of coworking spaces in Detroit and choosing one requires you to take a long, hard look at your own list of must-haves. Do you need high-tech conference capabilities? Is an elegant event space a must for your business? Are you focused on large collaboration spaces or do you prefer private offices for your team? Is budget a primary consideration?
The perfect coworking space is out there, but it requires more than a Google search. You need boots on the ground insights that you'll only find here. We offer details regarding the location, amenities, and style of your Detroit flexible office space, so that you can feel confident in your choice.
Located on Woodward Avenue, this downtown Detroit office space is at the heart of downtown's renaissance.
Address: 19 Clifford St, Detroit, MI 48226
Perks: With seven floors of flexible office space in an historic building located in the Merchant's Row district, you'll experience unparalleled inspiration and flexibility. Entrepreneurs in design, tech, marketing, and more are your professional neighbors, so you'll build your network and connect with the people who make Detroit run.
Price: Starting at $290/person
Main Street offers a creative working environment in the vibrant Royal Oak community.
Address: 418 North Main, Royal Oak, MI 48067
Perks: Located in the vibrant Royal Oak community, you'll find a variety of spaces right-sized for your team. High tech conference rooms and front desk reception make this a perfect place for hosting your next meeting or client pitch. In addition, built-in services and amenities fuel the growth of your small business.
Price: Starting at $270/person
An event and co-working space in downtown Detroit for writers, entrepreneurs and business professionals.
Address: 1514 Washington Boulevard, Suite 203 Detroit, Michigan 48226
Perks: Take your creative endeavors to the next level in this flexible office space focusing on creative professionals, entrepreneurs, and small businesses. Sign up for a session with a professional writing coach and get the feedback you need to improve your skills. Host a reading or collaborative event in the stunning event space to promote your work.
Price: Inquire For Pricing
Bamboo provides modern co-working centrally located in Downtown Detroit.
Address: 1420 Washington Blvd Ste 301, Detroit, MI 48226
Perks: Find experienced coaches, networking, resources, and events to motivate and energize your team or start-up. High tech conference rooms, meeting rooms, and event space allow you the flexibility you need as you grow. You'll love this bright, vibrant space located in the heart of downtown and close to some of the area's best restaurants, bars, and shops.
Price: Starting at $150/person
We help tech startups and local businesses launch and grow. 
Address: 440 Burroughs St, Detroit, MI 48202
Perks: Situated in Midtown, just blocks away from the campus of Wayne State University, you'll find a Detroit coworking space dedicated to Detroit's tech industry. Serving as an incubator and accelerator, you'll make connections with local professionals and identify resources that can fuel your growth and development.
Price: Starting at $170/person
Welcome to The MID- Midtown Business Center! The MID offers a professional atmosphere for your business.
Address: 7650 2nd Ave, Detroit, MI 48202
Perks: This elegant space is located at the crossroads of Midtown, New Center, and North End, with quick access to downtown. That makes it perfect for your whole team and for clients and colleagues with whom you meet. With 22,000 sq ft of offices, event space, and meeting rooms, there are no limits to what you can accomplish.
Price: Inquire For Pricing
Incubizo offers well-appointed workspace options that include all amenities you'll need to run your business for less than the cost of a traditional office.
Address: 1938 Burdette St, Ferndale, MI 48220
Perks: Every detail has been thought of for your team's comfort and convenience, so you can live your best professional life. Find private offices, private suites, collaboration spaces, and more, so you and your team will have plenty of room for the way you work. Multiple kitchens and an outdoor patio allow you to create memorable events of all sizes for clients and colleagues.
Price: Starting at $350/person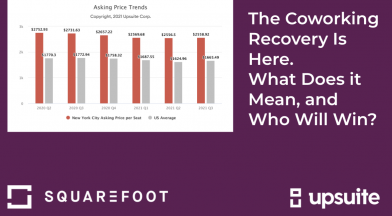 Coworking Trends: The Coworking Recovery Is Here.  What Does it Mean and Who Will Win?…
The average cost per person for a coworking space in 2021 is $233.6. Find more about coworking space costs.