10 Best Coworking Spaces in New York City [2021]
They say that New York City is the "City that never sleeps." The same can be said for coworking spaces in New York City, as well. With a wide variety of cultures, space configurations, and attractive amenities, teams and small companies have a host of options when looking for an NYC home base. 
However, finding the right location in such a sprawling city can be difficult. So can finding a price that works. Whether you're looking for event space, collaborative, meeting, or conference rooms, or quiet private offices, a Google search just won't tell you everything you need to know to make the right choice.
With expert knowledge and boots on the ground, you can find the right coworking space in New York City, no matter where you want to be. Trust our site visits and our knowledge of this exceptional city to find the best flexible office environment for your team and your clients.
Located in the Simon & Schuster Building, you'll find yourself in the heart of New York City's most iconic landmarks in this fabulous coworking space. Luxurious interiors and space configurations for teams and companies of all sizes, plus event and meeting space for your most important client events, make this the right choice for upscale professionals.
Find everything you need and an ideal Midtown location in this workspace located in The MetLife Building and offering views of Park Avenue and Lower Manhattan, plus direct access to Grand Central Terminal. Here you'll find suites for private and collaborative work plus high-tech meeting rooms to facilitate virtual conferences and up-to-the-minute communication with clients and colleagues. 
If your work requires proximity to the Financial District and Downtown, you'll love the convenience and energy of this coworking space. Here you'll find colleagues and collaborative partners who understand the journey you're on. Grow your network and take advantage of the opportunities that come with working with the most exciting leaders in the NYC business community.
As Brooklyn's hub for cutting edge, you and your team will spend every day among the most important figures in your field. At this tech-centric coworking space, 24/7 access means you're ready when creativity strikes or when you're pulling an all-nighter to prepare for a big pitch. Get to know colleagues and connect with some of the biggest names in NYC's tech community.
There is truly nothing you can't do in this beautiful and flexible Midtown East space nestled between Grand Central and Bryant Park. Here you'll find spaces that grow with you and provide the privacy needed for individual accomplishments. With a five-star culinary program and community events, plus access to all of the area's best amenities, you'll keep your team running smoothly and efficiently.
This elegant, dog-friendly space puts the emphasis on amenities so there's nothing you can't accomplish. Here you'll find maker space, high-tech conference capability, and event space. That means you can hit every deadline and host meetings large and small. Outdoor spaces and an onsite concierge ensure that you can keep moving, keep working, and keep accomplishing your goals.
Built by hand from a Missouri barn, the building was lovingly transported to NYC. This space offers a vibe that you just can't duplicate anywhere else in NYC. Here, you'll be inspired by your surroundings and by the creative folks who call this their professional home. The Farm is dog-friendly and offers a host of amenities. You'll find that your whole team is inspired to greater heights by the chance to work in this space.
Your team will be inspired by the opportunity to work at the crossroads of the world. Workspace here is designed to dazzle. Here you'll find a wide variety of collaborative and event spaces. These include a courtyard, rooftop terrace, cellar space, and even a retail environment. Options range from hot desks to private offices to conference rooms. That means your team always has the right space for the right task.
Located in the heart of Brooklyn's storied Bed-Stuy neighborhood you'll find this truly fabulous space. Here the emphasis is on services designed for the ultimate in work-life balance. You'll enjoy social, professional, and fitness spaces and event venues. This workspace was built for those who are ambitious and artistic. It offers upscale amenities and flexible spaces with a location that offers maximum convenience.
The Bronx brings you this eco-friendly workspace featuring options for everyone from solopreneurs to teams to corporate headquarters. Space planning services allow you to do everything from scheduling client pitches to hosting out-of-town colleagues. Creator studio and art spaces allow you to craft the perfect message and share it with the world. At the same time, you'll provide design staff with everything so that they can flourish.
Looking for the best coworking space in New York City? Check out our map of NYC space options here. If you're a coworking operator in New York City and you want to connect with more member teams, you'll find that our listing service offers you an unparalleled opportunity to share what makes you special. Are you a commercial real estate broker in New York City? Register as an Upsuite Broker partner and connect with clients who need your services.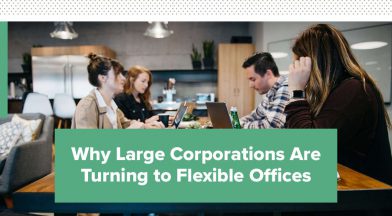 Coworking isn't just for startups and remote workers anymore. Over the last few years, the…