9 best Coworking Spaces in Los Angeles [2021]
Home to a population of more than four million people and a workforce of more than two million, Los Angeles caters to companies across a variety of industries including healthcare, retail and professional services. And yes, they make a few movies there too.
Coworking in Los Angeles
There are hundreds of options for coworking in Los Angeles to choose from in the second largest coworking market in the U.S. (LA only trails New York).
Los Angeles boasts an unusually high percentage of workers in the arts, design, entertainment, sports, and media industries. Professionals in these specialties tend to gravitate towards coworking in Los Angeles due to location, amenities, cost efficiency and collaboration opportunities. This helps explain the booming coworking expansion in this market.
LA's legendary traffic problems have necessitated that coworking operators provide locations across the entire county. Because of the expansive size of the LA coworking market, each neighborhood has developed a unique identity, with each space attracting different industries.
West Hollywood and Beverly Hills spaces are overflowing with production companies and creatives, whereas the campus-like environments in El Segundo and Playa Vista attract large startup teams looking to build their own culture.
At Upsuite, we have an entire marketplace dedicated to coworking in Los Angeles and provide detailed descriptions, reviews, pricing and availability. Let's take a look at some of the best coworking in Los Angeles.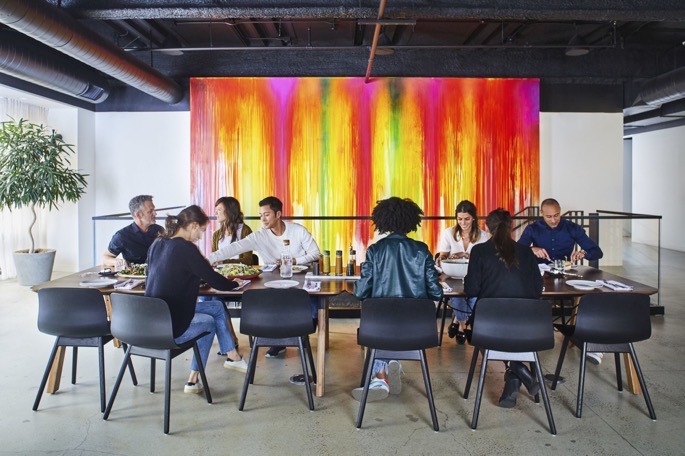 Convene's downtown LA location in the Wells Fargo Center is perfect for those seeking a professional, sleek, and high-end client-friendly space that can also house premium events. With a hospitality focus, Convene has expanded its signature event rentals to accommodate teams as large as 40-50 people. They offer high-end amenities, high-tech conference rooms, and all-inclusive memberships – making Convene ideal for companies looking to foster a culture of professionalism and success.
Encompassing over 40,000 square feet with 20,000 square feet of dedicated meeting and event space, Convene offers a perfect blend of luxury, comfort and service in an "industrial chic" environment.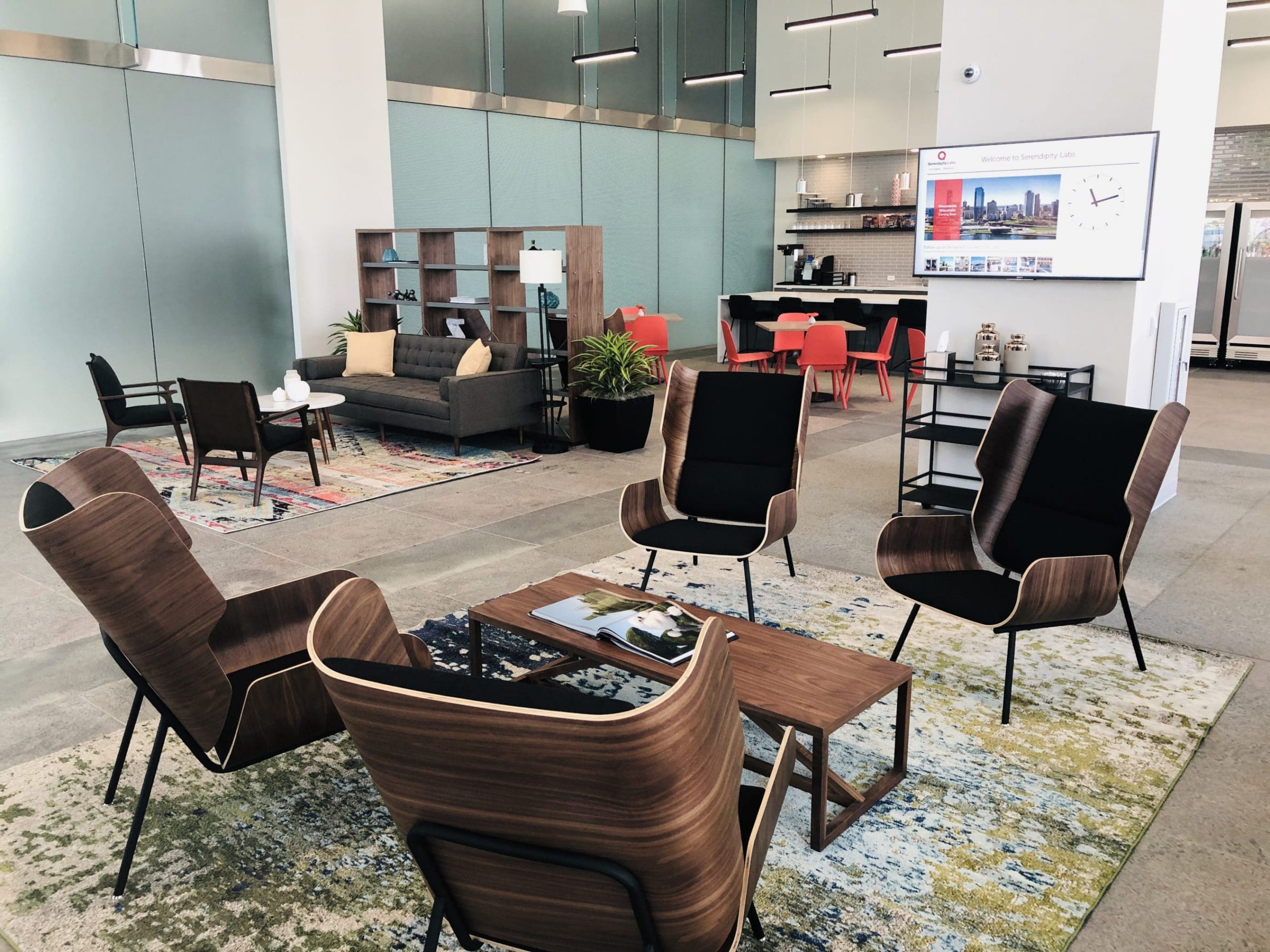 Serendipity Labs' Downtown location provides its members with a sleek and professional environment located in the heart of Dowtown Los Angeles.  Great for professionals and nearby law firms looking to entertain clients, Serendipity Labs downtown location  offers a stunning lobby with conference space, and a beautifully appointed shared kitchen.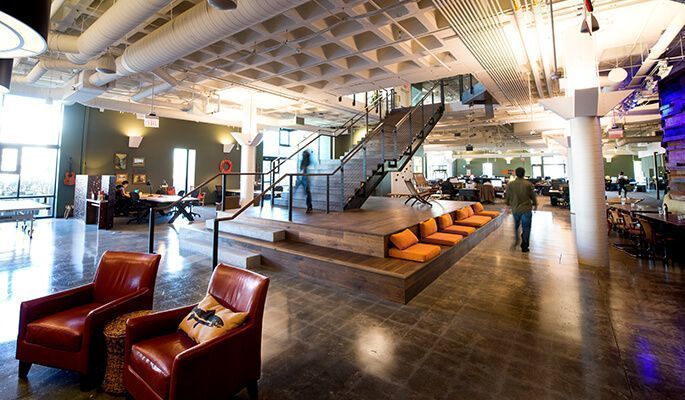 El Camp brings the wilderness inside with woodsy decor and spacious open seating and feels like you're at a high-end mountain resort. With over 50,000 square feet of mostly open workspace, the desk areas are spacious and comfortable. El Camp is perfect for innovative teams that want to be collaborative and productive.
The energy throughout the space is focused and motivated: the wilderness views inspire teams to work diligently and harmoniously.
Related: Practical tactics to find the best coworking space for your team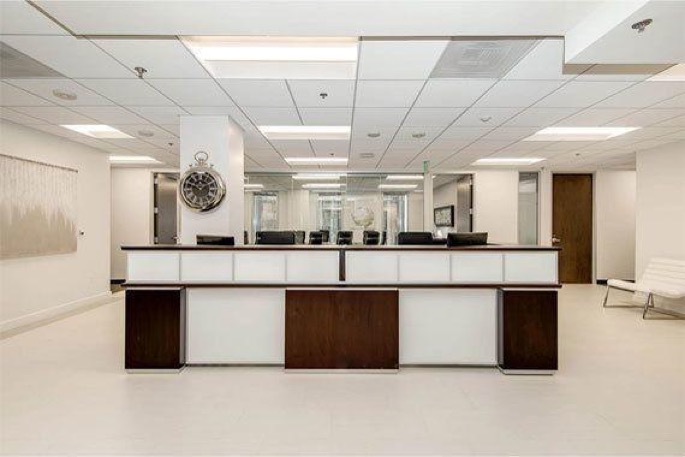 Located in a beautiful modern building in downtown LA's Central Business District, this building and location combination makes this one of the most desirable buildings in downtown LA.
In addition to its location and design, the property boasts amazing amenities: rooftop upscale restaurant and bar, rooftop club, a ground-level, casual upscale restaurant and pub, 24/7 security on-site, key-card secured access, on-site parking, centrally located and one block from the Metro station, affordable visitor parking, and more. This location was created from scratch and designed with the latest technology, fixtures, and amenities available.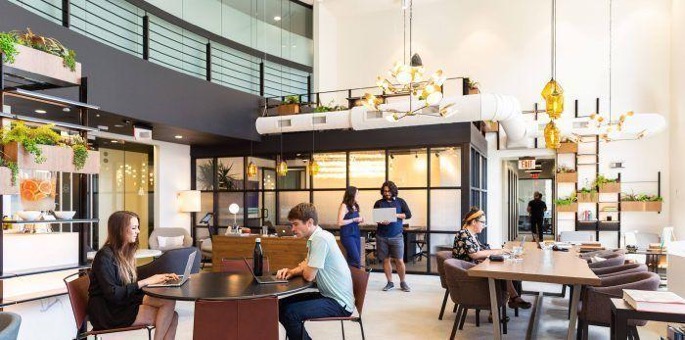 Industrious' Playa District is unlike any other Industrious you may have seen. Industrious manages an entire campus of buildings including a floor of coworking in one building, multiple enterprise-sized canvas suites in another two buildings, an event space, and also an onsite restaurant! This location is ideal for large teams looking for an entire suite for privacy.
Located on a 33-acre modern campus next to LA's thriving Silicon Beach, you have never experienced a workplace like this. Conveniently situated off the 405, this thoughtfully-designed space features best-in-class services and amenities that support your most productive workday.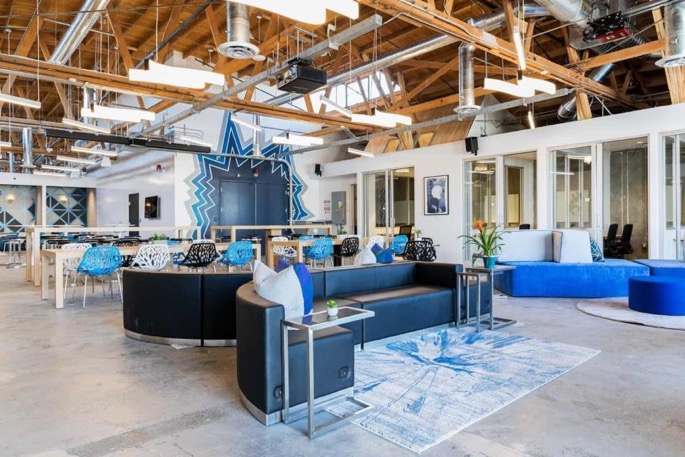 The moment you walk into Phase Two, you will be filled with inspiration. The space is built for those in the tech and media industry, providing a quiet and productive setting. With exposed wood beams, high ceilings, and blue and gray accents, the space has a very cooling and serene environment.
Phase Two is home to a great mix of industries within the space including writers, photographers and tech companies focused on blockchain, artificial intelligence and virtual reality.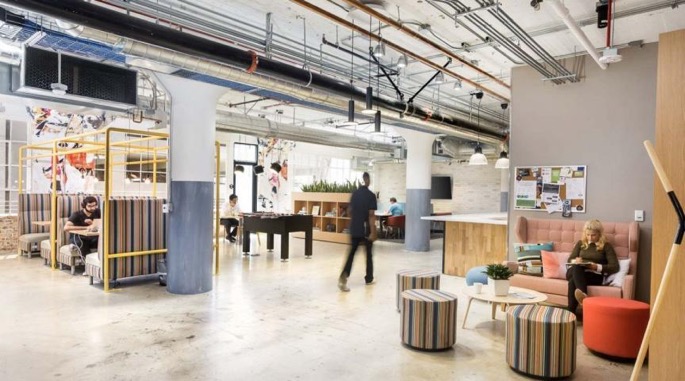 The moment you walk into Spaces Fashion District, you will feel the energy and excitement. This location is booming with collaboration! You will find teams of all sorts – marketing, advertising, retail, tech, and more. This is an ideal location for those seeking an energetic environment.
In the heart of downtown Los Angeles, Spaces offers a creative workspace in one of the city's up-and-coming destination districts. Work and innovate in an exciting, historic community located within minutes of the Arts District. With access to major highways and the Metro Gold Line, you'll have ample opportunity to explore this thriving district.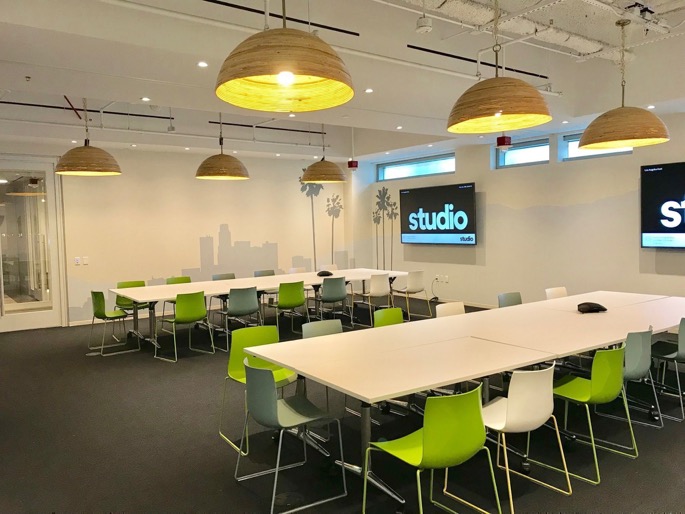 In the heart of Beverly Hills, Studio is ideal for media and production professionals. The space has a state-of-the-art screening room, recording studio, and sound-proof editing rooms. In addition to the tech-centric amenities, the space is colorful and comfortable with neighborhood-themed conference rooms inviting common spaces. Studio's aim is to deliver a high-quality, flexible, and professional work environment that will foster collaboration and community.
Minutes away from the Golden Triangle, Studio's exclusive address gives you access to world-renowned dining and shopping on Rodeo Drive.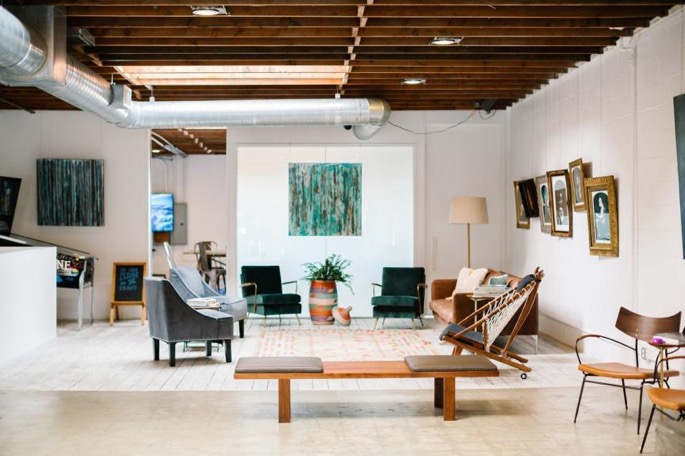 Originally built as as warehouse 57 years ago and located minutes from the beach and downtown El Segundo, Unita El Segundo is a creative oasis for professionals and entrepreneurs. Their goal is to offer a relaxed, open environment where people could collaborate and gather inspiration for their designs.
Convenient to the Pacific Coast Highway and the 405, the space is complete with an art-studio on the lower level which opens up to a breezy, ocean-view patio.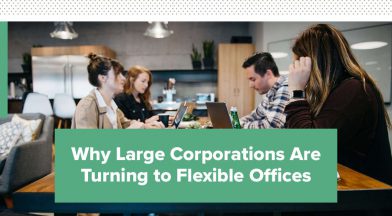 Coworking isn't just for startups and remote workers anymore. Over the last few years, the…