8 Best Coworking Spaces in Chicago [2021]
There are many great coworking offices in Chicago, all with different cultures, workspaces, and amenities. Finding and securing a coworking or flex office in the right location and at the right price can be time-consuming and confusing. Some spaces are perfect for networking and collaborating, while others are better for impressing clients, hosting events, attracting tech talent, or finding creative inspiration. With so many options available, you can't rely on a Google search to find the right space.
To find the right coworking offices in Chicago, you need expert knowledge of the many different spaces in Chicago. Fortunately, we can help. We visited the spaces and sorted through the options to create this list of best coworking spaces for each type of team or solopreneur in Chicago.
Housed in a large industrial warehouse within the 160,000 sq ft B2B creative industry ecosystem of Fort Knox Studios, this one of a kind space was originally a film production studio but is now one of Chicago's best coworking spaces. Music producers, film editors, graphic designers, lifestyle retail brands, and advertising professionals are just some of the creatives who call 2112 their home.
2112 is owned and managed by a talented and passionate team of creatives who facilitate networking and collaboration through educational programming and weekly events. This space is Chicago's first incubator focused on the development of entrepreneurs and disruption in music, film, video, and creative technology. For this reason, if creative inspiration is what you need, 2112 is the best Chicago coworking space for you. There is no other space like it, which is why singer Jennifer Hudson regularly books a recording studio here.
Whether it's for a startup launch party, a company happy hour, a quarterly board meeting, or a hundred person conference, when you need to book event space, Convene is the answer. This industrial chic space boasts a modern amenities, fully staffed kitchen, sun-flooded interiors, plush furnishings, and lush green plants throughout. It's a space that just feels good to be in.
With Convene's thoughtful mix of collaboration, meeting, relaxing, and focus areas, you can find the perfect spot to work here.  Members often eat breakfast in the cafe', or attend one the many networking events and speaker panels.
Solopreneurs must network to grow their business, which means they usually flourish in open, collaborative, and community-oriented workspaces. For this reason, solo entrepreneurs of all industries, experience levels, and interests come together to work at Second Shift Chicago.
This smaller, local, and dog-friendly space offers great lighting and a mix of seating options. You'll find booths for private phone conversations, meeting rooms, standing and sitting desks, private offices, and an "ideation station" with whiteboard and "thinking bench." The workspace is casual and comfortable, with an inviting brick and beam feel, wood desks, and colorful pillows throughout.
However, the Second Shift community might be the biggest draw because the unique skills and abilities of the members combine to form a diverse network of resources and connections. Solo entrepreneurs who work at Second Shift find they are better together, innovating, collaborating, and accelerating their businesses.
When an atmosphere of focus and productivity are what you want, Expansive Workspace The Loop is where you should be. This open, airy space with a natural light-filled atrium, exposed industrial wooden beams, comfortable furnishings, and all the amenities you could ever want help you do your best work.
Located across from the Chase Tower, and steps away from the "L" and other Chicago landmarks, this location is perfect for connecting with clients and prospects too. Expansive Workspace The Loop gives business owners the perks of a large corporate campus for the cost of a single office, which makes this location popular for teams of all size. Whether you need a block of smaller suites or prefer to work in an open, collaborative space, this coworking space delivers the high energy, productive atmosphere you need to get things done.
When you're looking for polished professionalism, you should head to Servcorp Wacker. This space is bright and welcoming, with stunning interior design and floor-to-ceiling window views of the river. Offices with frosted glass and simple, abstract etchings, and sophisticated and rich furnishings make the space luxurious and upscale.
The Servcorp management team goes above and beyond to deliver exceptional service and abundant opportunities for members to network and grow professionally. Servcorp Wacker offers collaborative cowork space, immaculate corporate meeting rooms, fully-managed private office suites, and access to first-class IT and secretarial support. Members also receive a well-respected business address, a dedicated landline, and a bi-lingual receptionist to answer calls in their business name. The offices, services, and amenities are first-class at Servcorp Wacker, which is why it's the best coworking space in Chicago for executives and professionals.
Coffee is great, but sometimes you need a little more energy than caffeine can provide. When that's the case, Spaces Fulton Market is your place. This vibrant, high-energy coworking space in Chicago's West Loop area is perfect for meeting, collaborating, creating, mind-mapping, or crunching numbers. With informal meeting areas, shared coworking space, and private office suites, complemented by a modern decor of designer desks, light wood tables, and colorful chairs and sofas, Spaces Fulton Market is the perfect place for every business need.
But don't take our word for it. One online reviewer said it best: "Office daily. Party central weekly! Rooftop, maybe. Perks, baby!" And we agree, declaring this spot one of our best workspaces for its excellent energy.
TechNexus is the entrepreneurial hub for Chicago's startup community and home more than 70 companies across 65,000 square feet of coworking space. Located within The Loop neighborhood of Chicago, this tech incubator provides the perfect environment for networking and collaboration for startup organizations. In this large, bright, and open space, you'll find private offices, suite options, conference rooms, shared workspaces, a kitchen and cafe area.
With a university partnership and a talented management team, TechNexus builds ecosystems by finding, funding, and accelerating technology ventures in collaboration with entrepreneurs and enterprises. If you're a startup looking for a place to work and meet other startups, check out TechNexus, a place for innovative minds and some of the city's best tech talent.
If your team is interested in amenities, Studio at the Franklin in the Loop is tough to beat.  Not only is the coworking space well outfitted, but building owner Tishman Speyer makes the Franklin's ample gym, luxurious R29 lounge space, and even the  majestic 44th floor Sky Lobby available for private events, and casual member relaxation.   All in all, these amenities are unparallelled in Chicago, and throughout North America.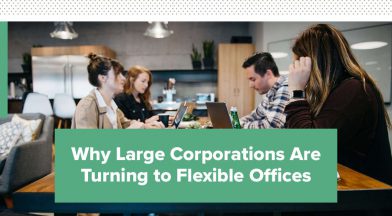 Coworking isn't just for startups and remote workers anymore. Over the last few years, the…