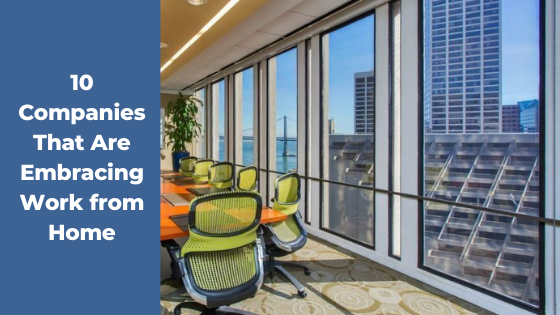 According to a recent study by Ernst and Young and The Urban Land Institute, 72% of companies will soon have the majority of their workforce working remotely at least 40% of the workweek. That number is up from 16% prior to the coronavirus outbreak.  That means many companies may soon need to find workspace suited to the needs of their geographically scattered, post-COVID hybrid workforce.
While some people miss the day-to-day in-office routine, many others are finding that they are more productive and more motivated by their work-from-home (WFH) lifestyle. However, they may need to secure space for collaboration, remote conferencing, meetings and presentations.
Whether you're looking to optimize your time working remotely or are looking for guidance in transitioning your employees to a more decentralized plan, we've got the top ten companies leading the way in the new normal WFH landscape. In addition, we'll share with you the advantages companies are experiencing when making the leap to long-term remote work.
Which companies are doing remote workspace well?   
Rather than fighting the move to long-term remote work, these companies have embraced the opportunity it provides to cut costs and increase employee satisfaction and productivity.
Atlassian

Atlassian is an Australian software company that told employees in August 2020 that they were making work from home a permanent proposition. In addition, rather than trying to track time from their remote employees, Atlassian said that they would be tracking outcomes.
GitHub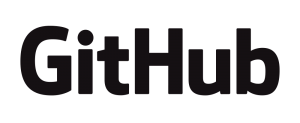 GitHub already had a far-flung remote workforce of developers and has led the way in creating content offering advice for remote employees and organizations. Because they have been highly distributed for more than a decade, they've put in place a variety of best practices to ensure effective collaboration and communication.
Brex

Credit card startup Brex will transition to partial remote work, with offices in major cities remaining open. Their strategy is to focus on team-building rather than "heads-down work." Brex has announced they will also be implementing salary adjustments based on the geographic market.
Coinbase

Coinbase announced early on that they would transition to an employee choice of remote or office work. Their goal is to decentralize geographically which they see as a way to lower risk and increase economic freedom for their employees. This may mean that they will be looking to find workspace on one floor in ten cities instead of on ten floors in one city, according to CEO Brian Armstrong.
Twitter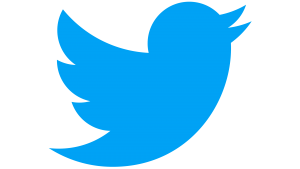 Twitter CEO Jack Dorsey announced that employees whose job does not require a physical presence will be allowed to transition to WFH permanently. While Twitter was the first major US company to announce permanent remote workplaces, they had been quietly implementing increased WFH policies since 2018.
Shopify

Announcing that "office centrality is over," Shopify embraced remote workplace policies early in the pandemic. In addition, the company is currently studying the ways that teleworking can positively impact energy usage and carbon emissions.
Square

Dorsey's second company, Slack, announced permanent WFH a week after Twitter did so. In making their announcement, the company said that they wanted employees to work where they feel most "creative and productive."
Zillow
Zillow announced in July that 90% of their workforce would be eligible for remote work options. The company said that employees could choose where they were most productive. They can then decide whether to work at home, at the office, or in a combination of locations.
Google

Google announced in December that they would be offering employees the option of a flexible workweek. Under this plan, employees would be coming into the office at least three days each week.
Siemens

Based in Germany but with a workforce spanning 43 countries, Siemens has announced that employees will be eligible to telecommute two or three days each week once the pandemic ends.
What are companies accomplishing (or trying to accomplish) by moving to long-term work from home?
Just as with Twitter, some companies have long been looking for a way to transition to work from home. Meanwhile, others are motivated by necessity and pandemic-related staffing and recruitment needs. Here are some of the reasons companies are finding that remote work works for their employees — and their bottom line.
Right-sizing their real estate expenses 
Previously, companies had to choose between the cost of existing commercial real estate in major metropolitan cities and that of building a massive corporate campus. Now, many companies are rethinking their balance sheet and exploring how WFH policies can help. REI, for example, famously shifted to a permanent remote work plan just after completing its new Bellevue WA corporate campus. Soon after, it sold for $390 million.

Reducing employee commute times
Urban sprawl means that many employees spend hours each day commuting to and from their downtown offices. This is bad for the environment and for the level of employee satisfaction and productivity. Remote work policies help ease this burden, whether they're implemented full-time or two or three days each week.
Expanding their pool of potential employees
High levels of student debt and family responsibilities mean that the best and the brightest can't always move to New York City or Los Angeles to take advantage of job opportunities. Remote work policies allow companies to recruit top talent and retain them longer, incidentally simplifying logistics and reducing relocation expenses.

Saving labor costs 
It's expensive to maintain the building, grounds, and infrastructure for large corporate headquarters and campuses. Remote work helps employers reduce labor costs while also differentiating compensation for employees working in various locations.
Promoting wellness
The future of commercial real estate lies in smarter and healthier buildings. These allow companies to reap the benefits of better employee mental and physical wellbeing. Meanwhile, remote work pays off in more inclusive and diverse environments for employees with health and mobility needs.
Demonstrating innovation in employee engagement 
By putting employee health, convenience, and safety at the forefront of the company's focus, employers have an opportunity to attract and retain the best talent long after COVID-related closures have ended. With more flexibility and autonomy, employees will feel more invested in creating optimal outcomes for the employer.
Have questions about the future of work? Need to find workspace for your team or small company? Are you a commercial real estate broker looking to help clients find a workspace that works for them? Upsuite works with companies large and small to locate and secure everything from individual office spaces to collaborative hubs. Book a meeting with an Upsuite advisor and select from an array of remote workspaces perfectly suited to your company's needs.