10 Best Washington D.C. Coworking Spaces In 2021
Finding a coworking offices in Washington DC is all about choosing the optimal location — both for the way you work and in order to beat those infamous DC commute times. Choosing a coworking or flex office space at the right price and with the culture, space, and amenities you're looking for can be a time-consuming task. Add to that the different ways you use space: networking and collaboration, wooing clients and colleagues, hosting events, and even looking for a spark for your creativity. A Google search just can't help you choose among the possibilities.
In order to help you find the right coworking space, we combed through the options and visited the top contenders in order to narrow down our list of the 10 best coworking spaces in DC. Whether you're running a team or you're a solopreneur, you're sure to find the right fit here.
Located in Silver Spring, MD's Metropolitan Building, Creative Colony is designed specifically in order to foster collaboration and community. With an emphasis on meeting spaces as well as individual workspaces, you'll be able to work with your team or meet with clients in a fun and friendly environment. Network with other creative professionals (or Colonists, as they're called here) in the coworking space and grow your referral base.
Fellow Colonists include designers, filmmakers, and web developers, so you'll get to know the people who make the DC creative community run. With furnished, secure spaces and 24/7 building access, you and your team can work when the inspiration strikes. Owner Shala Graham, a designer herself, understands the tools and resources creatives need in order to run their businesses — and helps you get what you need to pursue your passions.
Looking for customization options for your coworking space along with flexibility to create game-changing corporate events? You'll find it all at AdvantEdge Downtown. With more than 30 years of experience, AdvantEdge is a leader in DC coworking, offering exceptional service and support and a variety of ways to do business on your terms.
AdvantEdge's downtown event space atop a DC rooftop features a training facility, kitchen, and terrace, allowing you to create any event you can envision. The Chevy Chase space features two business centers, a training facility, and access to a cafe, lounge, and indoor patio with a view of the Chevy Chase Pavilion atrium. From multi-day training events to elegant social gatherings, you'll love all of the possibilities AdvantEdge provides.
Find everything you need to do your best work and save hours stuck in traffic when you make Industrious Tysons your base of operations. This coworking space located in the heart of Tysons' world-class retail and hospitality district offers premium private offices and coworking spaces for individuals or teams of any size.
With all-inclusive community amenities, you are free to work the way you want to; your space will change as your business changes. The convenience of this Tyson's Corner location offers you flexibility and access to a world of professional support, along with a sophisticated Northern Virginia address.
For DC movers and shakers in government relations, public affairs, and law, this prime DC location provides access to the center of the professional universe. Close to iconic DC landmarks like Old Ebbitt Grill, Lafayette Park, and McPherson Square, you'll love the energy and the atmosphere you find here.
Offering a variety of outdoor and recreation spaces, fitness studio, and wellness center, you'll keep productivity high and manage everyday stress. Common areas, meeting rooms, and presentation spaces allow you to connect with colleagues and clients, while the building's spectacular architecture and design helps you make an extraordinary impression.
From its iconic Logan Circle location to its access to the 14th Street corridor, Industrious Downtown DC's Thomas Circle location brings the area's youthful high energy to your DC coworking space. Find the support and infrastructure you need to make your startup successful and grow your business.
Ultra-fast WiFi, on-site printing and support, and a variety of space and membership options allow you to tailor your coworking space to match the changing needs of your startup. Networking events and an inspiring community of fellow entrepreneurs help you grow professionally.
Whatever you're looking for, you'll find it in DC's best coworking spaces. Find the one that works for you and your team — and let us help. Upsuite's DC coworking offices are conveniently located throughout the metro DC area and offer budget-friendly workspaces on your terms. Better yet, when you book with Upsuite you'll get exclusive discounts on your office space. If your needs change or you just don't like the space, we'll help you find a new one that truly fits.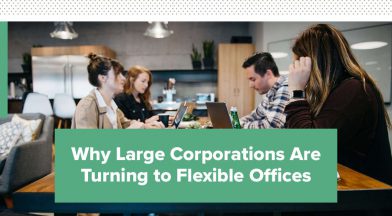 Coworking isn't just for startups and remote workers anymore. Over the last few years, the…
The average cost per person for a coworking space in 2021 is $280. Find more about coworking space costs.