Many Companies are Still Finding Workspace, Despite the Uncertainty Created by The Pandemic.
One of the most important questions in the market is "who is actually finding workspace and signing agreements these days? " Despite unprecedented uncertainty, due to the pandemic, a greater percentage of companies who are signing agreements through are moving from traditional offices than ever before.  According to Ben Wright, CEO of Upsuite:
In Q3, Upsuite has helped the same number of people find workspace as in Q1 of 2020.   Though we are a long way from a recovery, we've learned a lot about what types of companies actually need workspace, and who doesn't.  Offices now are being chosen on the needs they meet for businesses and employees, not just 'to have an office.'

– Ben Wright, CEO, Upsuite
In the midst of a global work-from-home experiment, the future is starting to take shape. To no one's surprise, flexibility gets a thumbs up from companies, and employees.   However, no one can continue working in their kitchen/dining room/closet/home office forever. Remote work is running off the social capital built pre-pandemic, and in some cases is starting to show cracks.
A number of leaders have made the decision to find workspace during coronavirus. What do we know? Essentials like health, safety, and technology are decision-drivers at the forefront of this renewed office search. Companies transacting today are not in a browsing mood — they have clearly defined needs and carefully outlined requirements. Welcome to coworking, pragmatists.
"New flexible alternatives are more readily available than most companies thought possible.  As the [flexible workspace] industry adapts to even greater demand from enterprise occupiers, bespoke options are readily available to satisfy needs of today, you just have to know where to look.
– Jillian Brown, Senior Consultant – Flexible Occupier Solutions, Avison Young
Today's Workspace Customers are Pragmatists
If you're transacting mid-pandemic, you have a clear understanding of your goals — that's why you're able to act in the first place. No one is tip-toeing around here: costs are being cut, and the office represents a strategic tool to help remaining employees succeed and do their best work. As with everything else right now, goals for the office represent a return to the fundamentals:
Give employees who feel comfortable a way to collaborate and augment work from home.
Make it easier to manage complex IT and facilities needs.
Manage expiring leases.
Grow the staff and grow the business.

"One of the major drivers of change has been the emboldened executive sponsorship behind new ways of working"

– Francesco De Camilli, Head of Flexible Workspace Consulting, Americas, Colliers International
Coworking workspace offers a previously untested alternative at a time when leadership is willing to consider out-of-the-box solutions that work.
Companies Need Practical, Distributed Workspace
More companies are moving from traditional offices than ever before.  Primarily, the customers transacting are:
Companies growing due to the pandemic, in IT services, video streaming, e-commerce and fintech, with a need for high-performance workspace.
Companies with a clear vision of their employees' or customers' needs for geographically distributed services.
Companies of all types whose traditional and flex leases are expiring.
"In September, we saw above-average interest from law firms wanting to get back into [New York City]. Part of why we believe that took place is [NYC] courts have reopened, and lawyers have reason to be back in person. The return will happen industry by industry, company by company, department by department, and so on, whenever people feel comfortable and have a reason to figure out what will work best for them and for their teams."
– Jonathan Wasserstrum, Founder / CEO, SquareFoot
Many of these companies are looking for replacement rather than growth space, having left some or all of their traditional workspace behind. This represents a notable customer shift from forgiving coworking champions leaning into the future, to an early majority focused on fulfilling a practical need. Coworking is crossing the chasm, gaining traction with pragmatists in pain. What does this do to the market? Well, the asks evolve.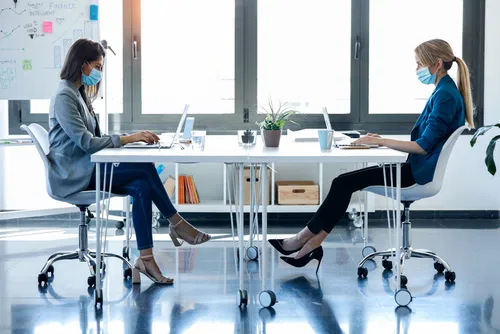 Finding Pandemic-Proof Workspace for Your Company
Today's demands are focused on functionality. Space doesn't just need to work, it has to perform. The companies transacting aren't die-hard coworking champions; they have bought into supporting their remote workforce with functional, distributed workspace. Product-wise, it's the same thing. But the way that they are shopping is fundamentally different. Customers that are buying office space mid-pandemic are not filtering for fruit water and ping-pong tables (though also great!); they're qualifying prospective spaces based on functional requirements such as safety, security and technology.
Cleaning
In this pandemic, cleaning policies are top of mind for multiple reasons. First, they are obviously incredibly important to the health and safety of any workspace. Second, in an era of uncertainty, COVID-specific cleaning policies can help rebuild trust in the office. Employees need peace-of-mind that these policies have been calibrated to fight the virus, and are being executed to a consistent standard. These policies should be:
Rigorous
Clearly outlined
Consistently executed
Posted visibly for occupiers
IT
"Does it have a view of the southern sky?" IT requirements can quickly pass or fail a prospective space without ever even touring. It's simple: the operator's IT infrastructure either meets the needs of the occupier, or it doesn't. Here a few requirements Upsuite has been asked about lately:
Server room size
Dedicated server room
Network providers
Speed of connectivity
Wi-fi Endpoints
Satellite Dishes (if you're wondering about that southern sky)
Security
Coworking workspace used to be synonymous with a total lack of privacy (think hot desks and glass cubbies). This offering has evolved to meet the needs of mid- to large enterprises. Companies can now find workspace on flexible terms that does not compromise on security and privacy. Private Workspace offerings consider the following:
High physical security
Company-controlled access system
Visual privacy
Dedicated entrance
Flexibility
Now more than ever, customers are landing on coworking and other flexible workspace as a way of managing risk. Flexible commitments allow customers to trial a new office model in spite of many unknowns. Rigorous cleaning policies allow companies to off-load liability to a larger operator. And robust security and IT empower customers to operate effectively and grow their company and staff in a very difficult time. By moving to a low-commitment, managed arrangement, leadership has the time and space to learn what their staff and companies really need.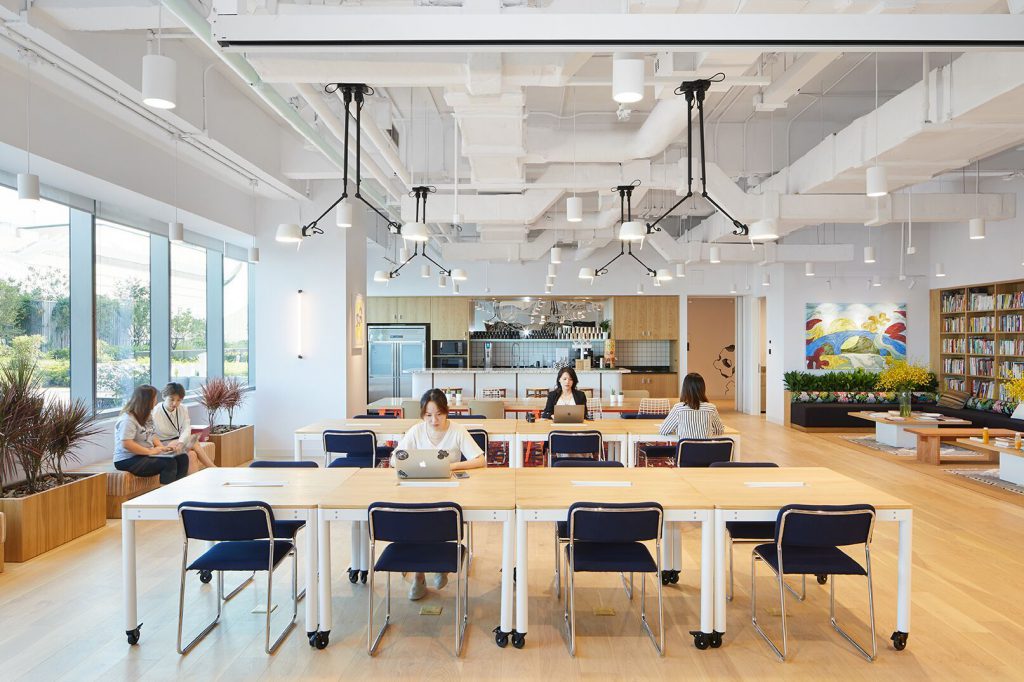 How to Qualify Your Workspace Options
You're ready, you know your requirements, and your company has made the decision to act. To find workspace quickly and easily, these are the simple steps you can take.
1. Browse Available Workspace
Online, you can find thousands of workspace options that span virtual offices, meeting space, coworking spaces, and more. The real estate industry has an a la carte menu that caters to all team sizes and business requirements. For enterprises, managed-workspace offerings even include a new category: Private Workspace.
2. Shortlist Viable Options
We get it. Design is nice, but how does it work? Find reliable options with quick screening to accelerate the disqualification of spaces. To quickly eliminate options that don't fulfill business requirements, many listings detail features, amenities and COVID-specific policies.
3. Talk to Your Team About Timing
Different functions within a company can have different business requirements. Take your shortlist to your team to understand what they need, and when.
We hope that this post is helpful as you decide what to do next.  If you have questions or want to talk, please schedule a call with us to discuss your options.  We are here to help.