If you live or work in a metropolitan area, there's a high possibility you've run into a space listed as "shared office space" available to rent or lease. But what is a shared office space and why would you want to share the space where you work?
What is shared office space? 
Shared office space is evolving to take many forms.  For most of modern history, shared space meant an informal sharing arrangement, or a sublease of part of another company's office. Today, shared office includes both of those options, plus what is commonly referred to as "coworking".
Coworking or shared office space involves workers from different companies sharing a single large office space to save costs and share resources. It's quick and easy for companies and teams to secure the space that fits their needs and their budget! It also allows teams to remain flexible as their needs change without needing to build out a space in a traditional office environment.
On the other side of the equation, if you're a broker trying to find a space for a team, available coworking spaces make it easy to meet your team's space needs, budget, and timeline. Sounds like a win-win situation!
What are the types of shared office spaces?
Shared Office Space with Another Company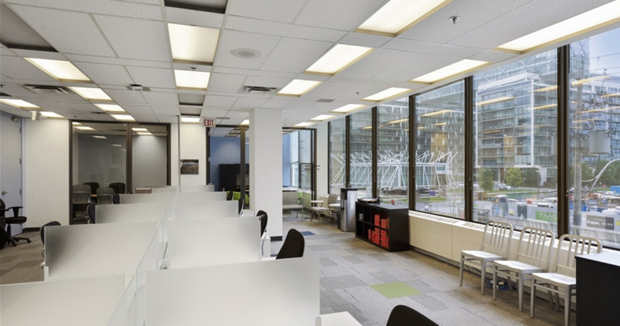 Shared offices are when your team shares space under the lease of a single other company.  This can take the form of a sublease from that company, and is often offered on flexible terms, like coworking spaces offer space.  These spaces are usually furnished, include WiFi access, shared kitchen, conference rooms, and more.
Pros: Inexpensive, amenities access
Cons: The quality of your experience depends on your synergy with the company whose office you are in.
Best For: Budget conscious teams who are flexible to adapt to the culture of the company with whom they are sharing space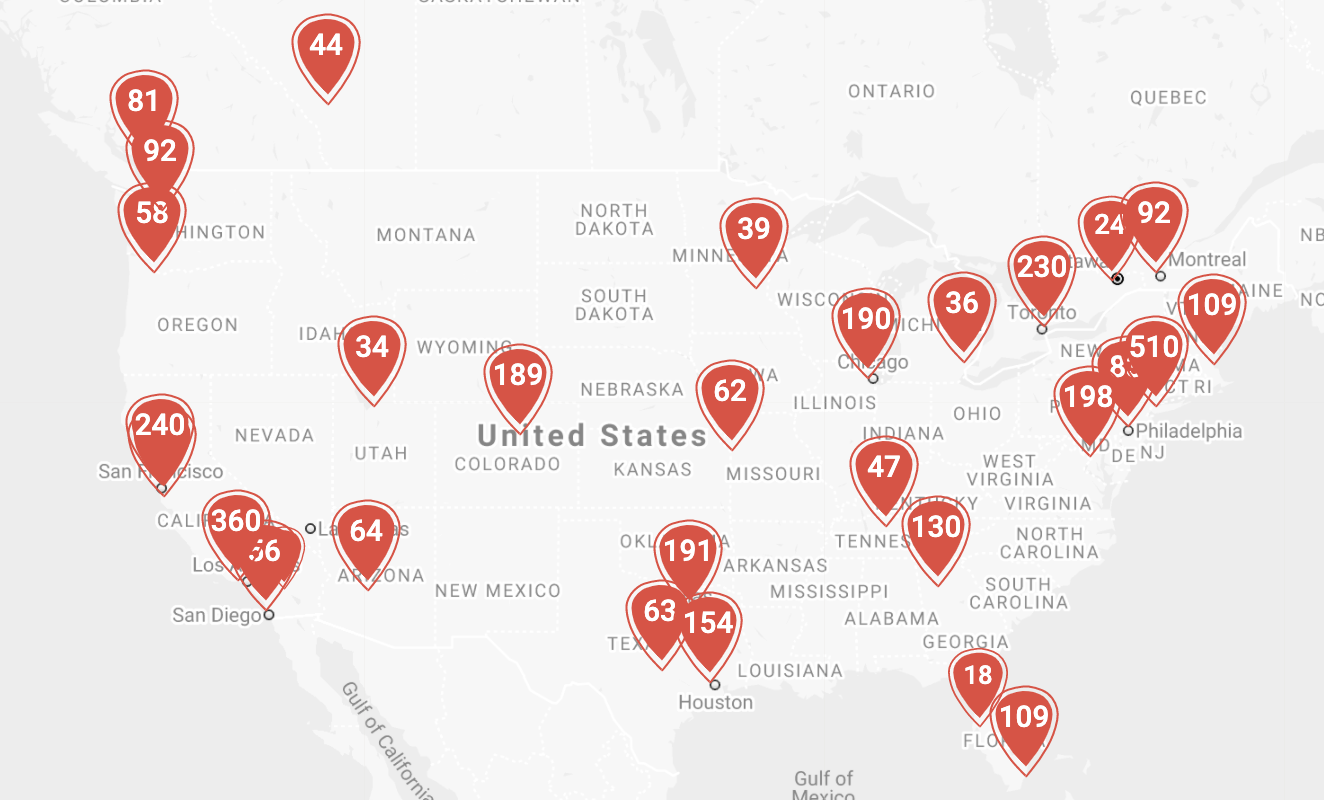 Dedicated Desk(s) in a Coworking Space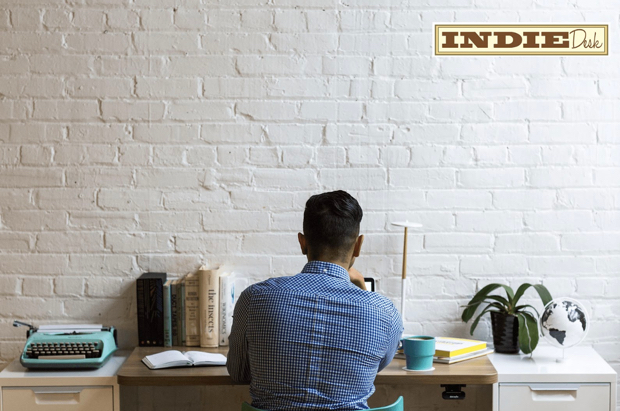 Just like having your own desk in a traditional office, but with way better perks. You can take advantage of the coworking lifestyle and amenities while having your own dedicated space. Usually the rates for having an assigned space to work in are higher than hot desk (unassigned, sit where you want) rates.
Pros: Inexpensive, don't need to worry about finding a spot, amenities access
Cons: Still out in the open common areas, slightly more pricey than hot desks
Best For: Individuals or teams of 1-3 who plan on using a shared office space daily and prefer consistency
Private Office in a Coworking Space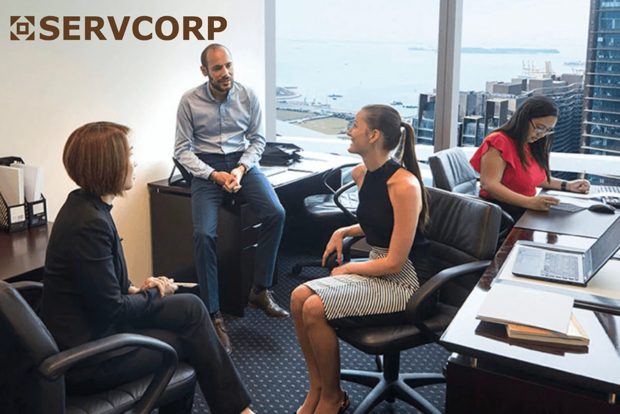 Maybe your team  needs to have it's own space to walk into every day. The answer to that lies in the ability to have your team's own private office within the shared office space. With a private office for your team, you're really starting to get into the best of both worlds with a private office within a shared office space.
Pros: Private space, amenities access, quieter environment, easy to meet with your team in a quiet space
Cons: More expensive, limited personal space
Best For: Teams who want to be in a shared space, but who need quiet space away from the hustle and bustle
Office Suites in a Coworking Space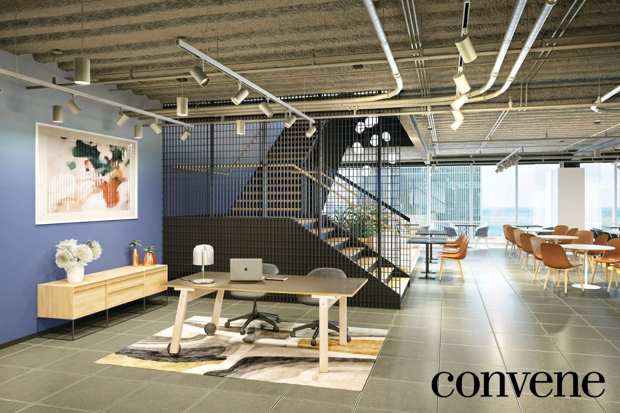 If you crave flexibility and mobility, bringing your team to a coworking space and renting out a large suite entire floor is also an option. You can combine the amenities and location of a coworking space with the more traditional inclusion of having a space or floor dedicated only to your team. This option generally makes it easy for companies to expand rapidly in new markets without signing lengthy, traditional office leases.
Pros: Can share the amenities without sharing the floor, great for large teams in transition who need space quickly
Cons: Costly option
Best For: Big teams or teams that are growing rapidly but need flexibility in the near term future as well
Custom Buildout by a Coworking Provider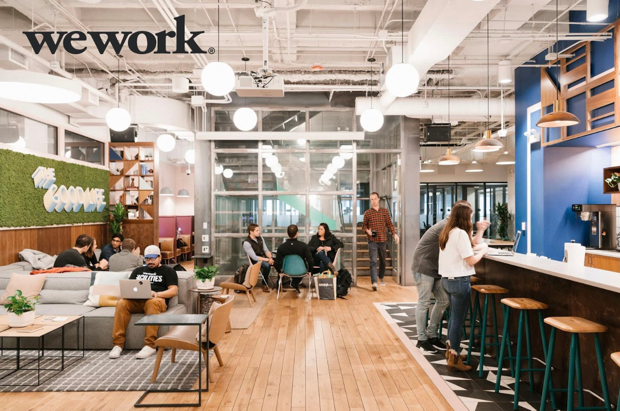 Coworking operators like WeWork, Industrious, Convene, Spaces and others offer configurable layouts at a faster speed than a traditionally leased office space. If you're planning on growing rapidly or need a new office location, it can be easier to find a shared office space that offers this customizable build-out. You'll pay a premium for the customization though, compared to using the standard coworking space layout.
Pros: Great for companies that are scaling quickly and need new space ASAP
Cons: Very expensive
Best For: Large teams in rapidly growing start ups or established companies looking to quickly set up new office locations
How do I find the right office space for me (and my team)?
Upsuite is the easiest way to office.
Upsuite offers modern, well appointed offices that are conveniently located for all your employees, that meet your business' budget, and on your terms.
To find your business' next office, you could hire a broker, do time consuming internet searches,  negotiate terms, sign a lease, buy furniture, all at your expense.
Or, your company can partner with Upsuite.  With one contract, Upsuite gives you and your team access to more flexible and modern office choices than other company, all fully furnished, and ready for your company to be up and running.
Ready to learn more? Connect with one of our coworking advisors today!