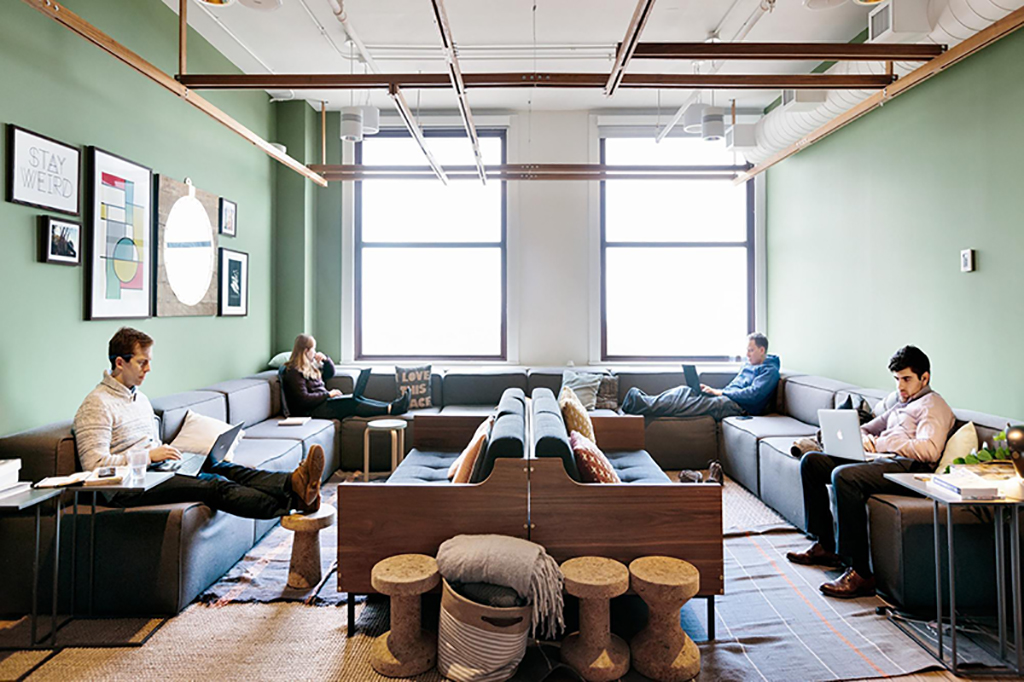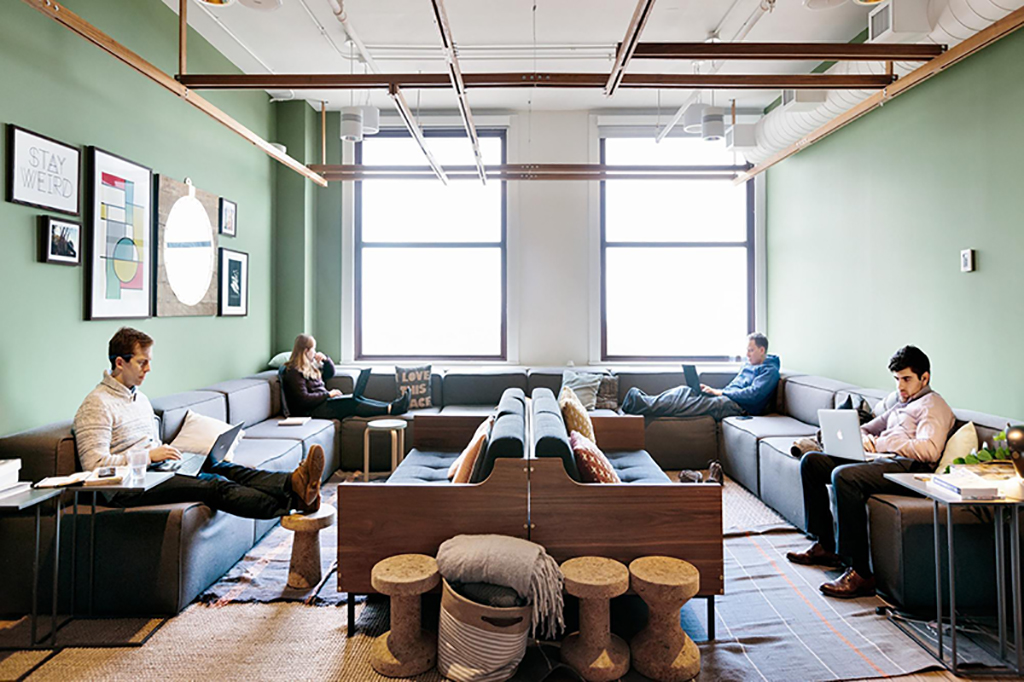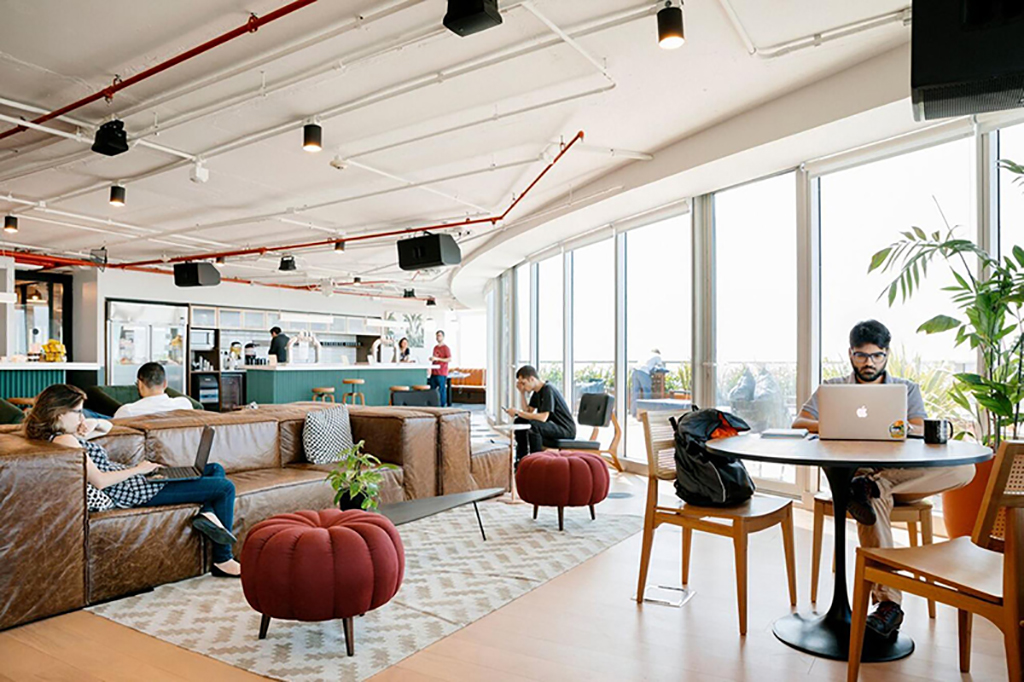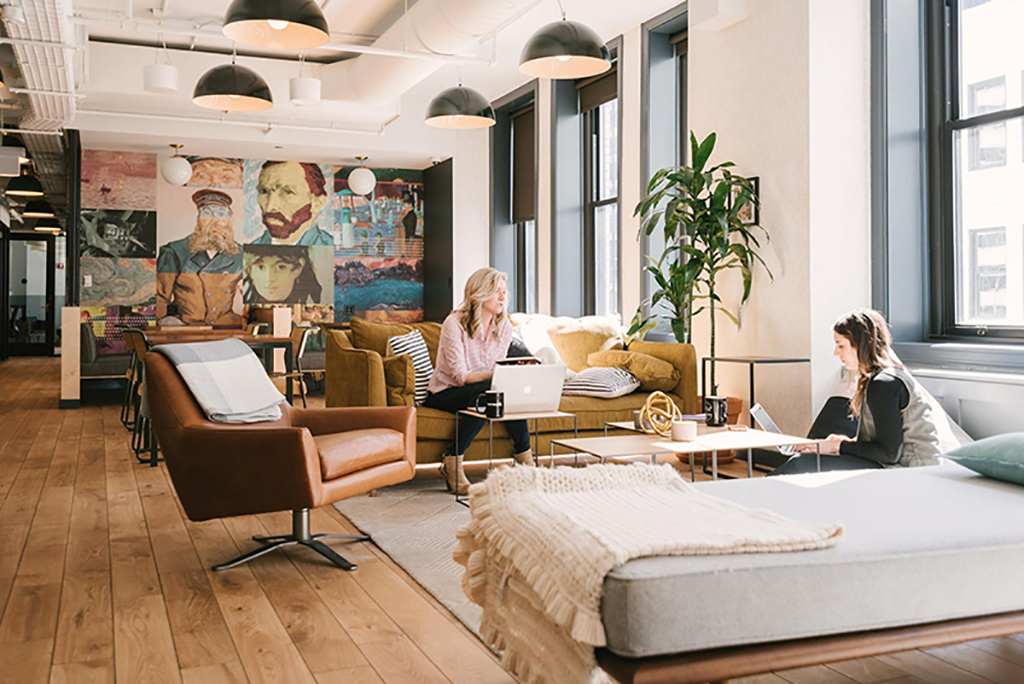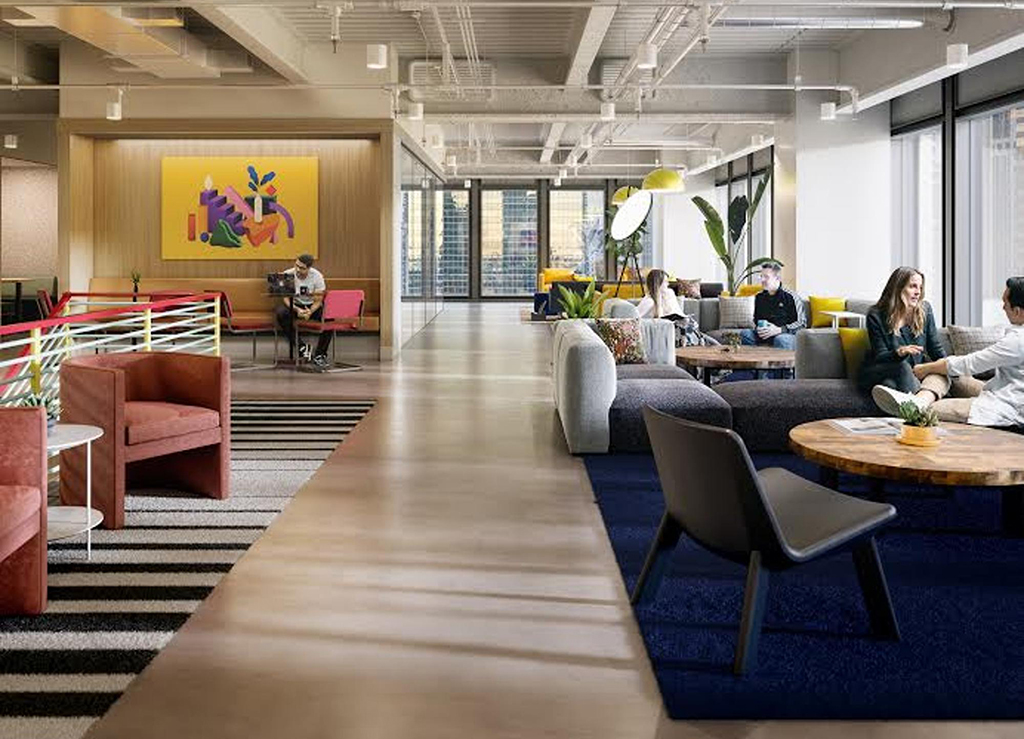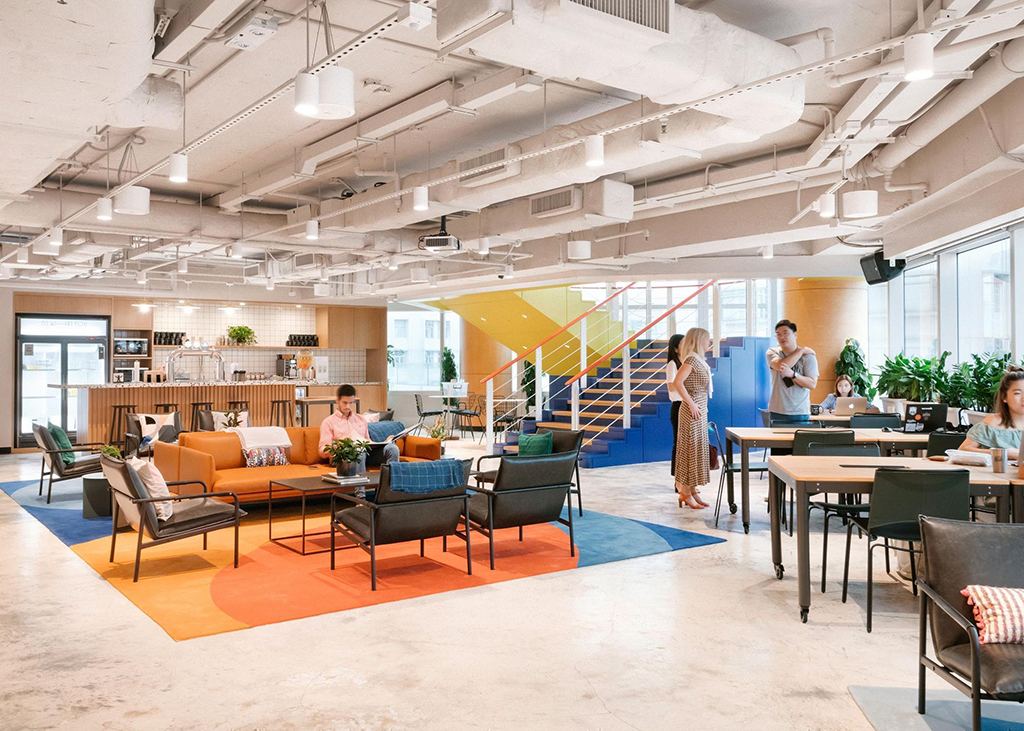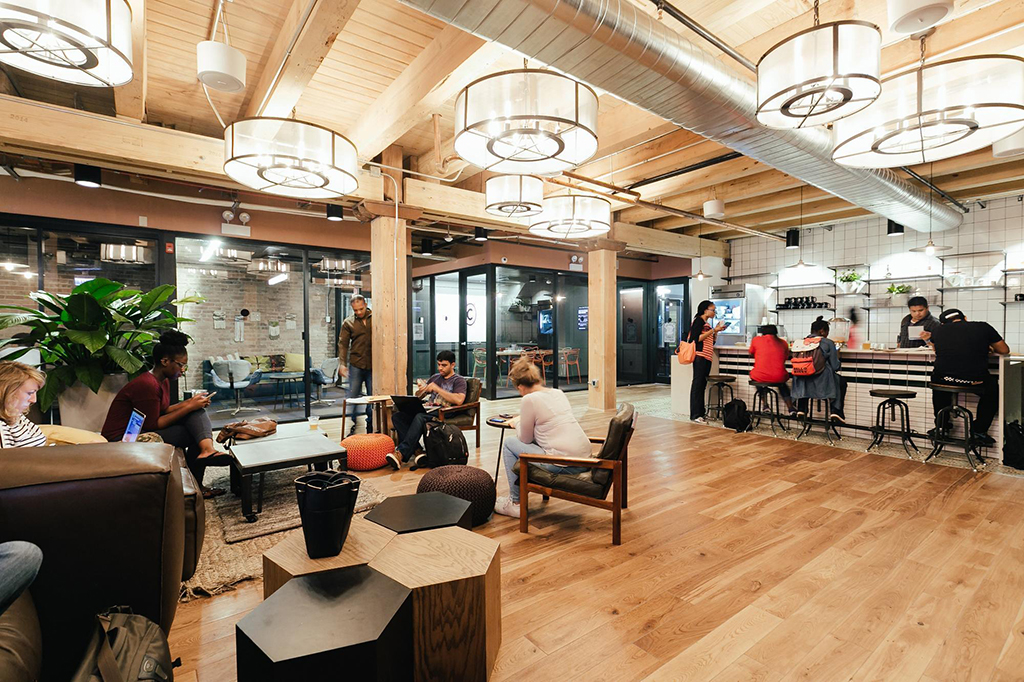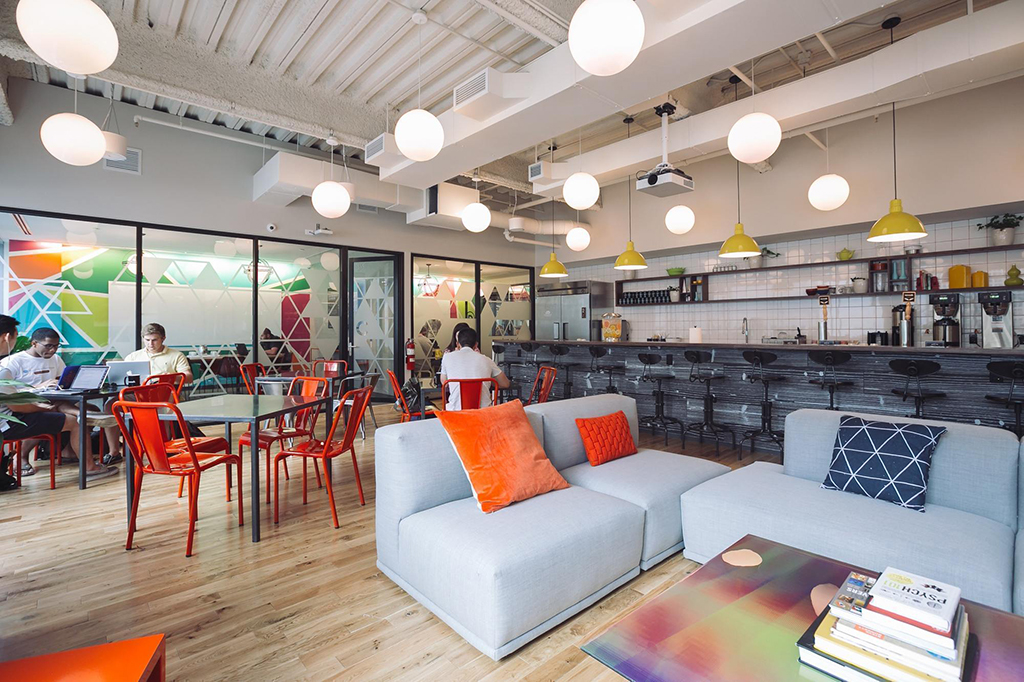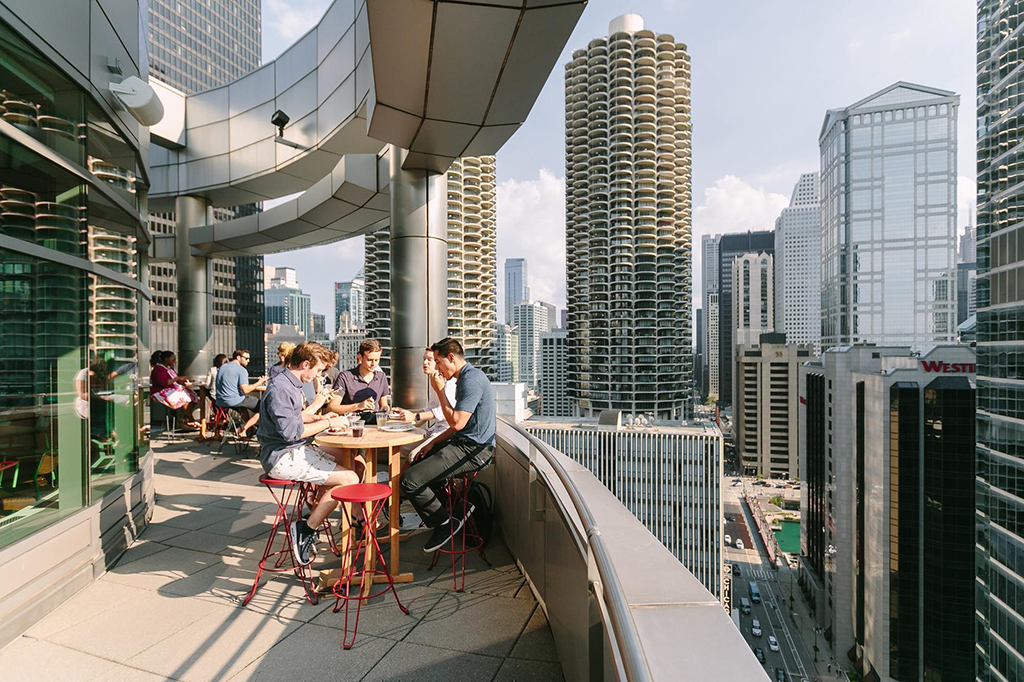 Coworking space in Chicago is quickly gaining popularity as the go-to office solution for both large enterprises and smaller, independent businesses. At the end of 2018, downtown Chicago had 2.2 million square feet of coworking space, and is projected to have almost double that by the end of 2020.
Chicago may have lost the chance of becoming home to Amazon's HQ2, but the city is winning when it comes to attracting top tech firms and entrepreneurs.
Known as the "Midwestern epicenter of tech," Chicago offers freelancers and large business alike a landscape in which diverse companies, tech startups, and online businesses can thrive. However, the physical space in which these companies do business is changing.
With no contracts, lofty deposits, or long-term obligations, coworking space provides value for businesses seeking to maximize both profits and productivity. Low overhead means a unique advantage for businesses seeking to grow their revenue, while maintaining an elevated and upscale office environment.
Chicago's coworking spaces are situated in bright, renovated, contemporary, and inspiring office buildings. These spaces features collaborative, open floor plans and meeting spaces that are highly attractive to clients, allowing businesses to retain and grow their customer bases in highly competitive markets. Of course, the impressive array of equipment and amenities available at Chicago's best coworking spaces doesn't hurt when trying to attract top talent.
Leading the Charge in Chicago's Coworking Expansion
WeWork, the leading provider of Chicago coworking space, has developed coworking hubs in nine buildings across downtown Chicago. There's a space for everyone and every team, whether it's a single desk or an entire floor.
WeWork currently offers three types of coworking spaces in Chicago: lockable, private offices for teams of 1 to 50, dedicated desks in shared offices, or hot desks – guaranteed shared desks in a common work area.
Hot desks start at $250 a month, while private suites can be secured for as little as $700 a month. These spaces are well-appointed, fully furnished, modern offices ideal for calls, meetings, or just getting away from the noisy coffee shop around the corner. Chicago's coworking spaces are centrally located, close to major bus and train lines, and a short walk away from a casual lunch spot or an upscale restaurant.
They feature an impressive array of amenities, including a mail room, conference rooms, freshly-brewed coffee, printing equipment, high-speed internet, private phone booths, cleaning services, unique lounges and common areas, and 24/7 access. Each space is staffed with on-site community managers, should you need anything else.
One of the best things about being a member of a large coworking organization like WeWork is not having to give up the work perks you'd find at a 9 to 5. Thanks to its huge network of over 400,000 members, WeWork has the scale to partner with software companies, gyms, travel agencies, and other organizations to offer huge discounts to its members, much like you'd find at a corporate job.
Chicago WeWork Coworking Locations
With nine locations in Chicago, and two more in the works, WeWork features the largest network of coworking spaces in the area. That means there's something for everyone, no matter their need or budget. Each space features its own unique perks and amenities, which are available to every WeWork member.
Compare all nine WeWork Chicago locations, prices and amenities on Upsuite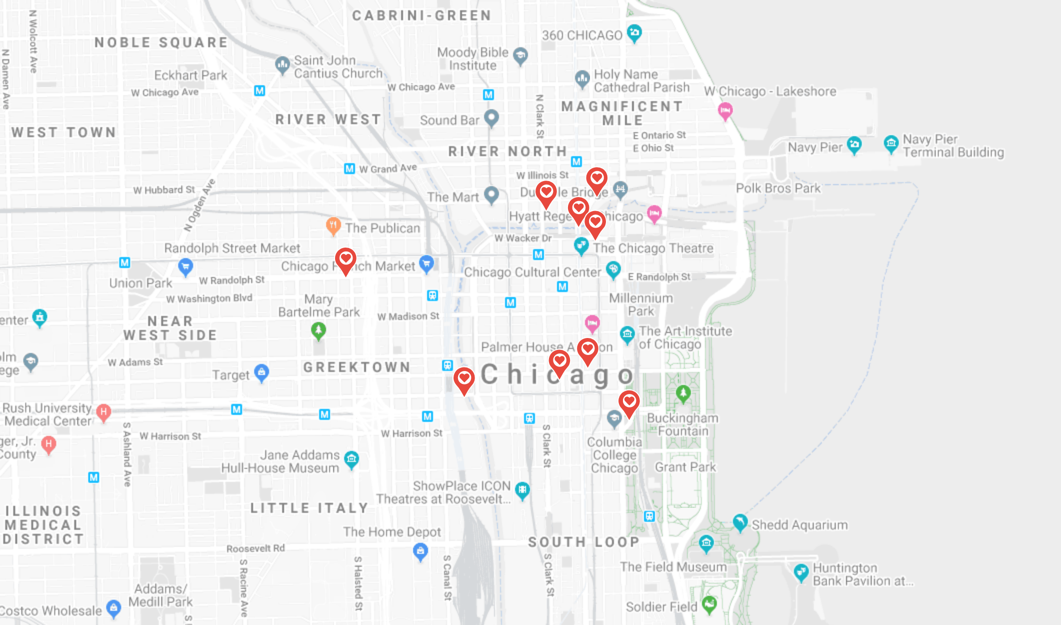 111 W Illinois St
The Illinois Street coworking space is situated in a modern glass building with unbeatable access to public transport. The building has a lockable wellness room free to use if you're a new mother, meditating, or just need a quiet place to gather your thoughts.
1 W Monroe St
The Monroe Street location is the ultimate office building for teams. It boasts a brainstorming room with writable walls and stand-up friendly furniture, and an event space complete with a projector, lighting controls, and sound system.
20 W Kinzie St
The Kinzie Street building used to house Chicago's Google headquarters. It features a beautiful, spacious balcony and an open outdoor terrace for those who enjoy working in the fresh air.
330 N Wabash
The North Wabash space is located inside a luxurious historic landmark appointed with ample bike storage and an on-site fitness center. It's easy to get your best work done while enjoying an uninterrupted view of the Chicago River.
515 N State Street
The North State Street office space is a hub for people who love being around other driven, like-minded people. This office is known for its excellent event opportunities, including pop-ups, wellness days, networking activities, and workshops.
220 N Green St
WeWork's North Green Street office is home to many heavy hitters, including media, law, and real estate firms. Situated next to art galleries, boutiques, and retail shops, this dog-friendly location is equipped with a game room and wellness center that will make you never want to leave.
332 S Michigan Ave
Featuring a host of branding businesses and tech startups, the Michigan Avenue space is perfect for marketing-minded members. This location is dog-friendly, offers a nearby parking garage, and has a great view of Grant Park and Lake Michigan.
The National – 125 S Clark St
With its super comfortable and contemporary lounge, the National feels like home. Plus, you don't have to go far for good eats. Situated above the Revival Food Hall in the bustling business district, it's easy to find a trendy eatery or a local event nearby.
222 South Riverside Plaza
Chicago's newest WeWork space is nestled in the ultra-convenient West Loop area. With Union Station just one block away, South Riverside Plaza offers prime access to both members and clients.
Coming Soon
Two new WeWork coworking spaces are slated to open in Chicago in the next few years. The new South Dearborn Street location will open in September, and the second space will open in 2021 in the Fulton Market District, located inside a brand new office building currently under construction.