6 of the Best Coworking Spaces in Vancouver [2021]
With a variety of styles, layouts, and amenities, choosing the right coworking space in Vancouver is all about determining what works for your team. Are you focused on a specific neighborhood or proximity to transportation? Maybe budget is your biggest concern. On the other hand, your work may have you playing host to clients or planning events. Whatever your requirements, it's important to find the right space with the options you're looking for.
Don't leave your coworking space search to chance. Draw on the knowledge and experience of your Upsuite team to find your team's next Vancouver coworking space. We've visited the spaces and looked at all of the options. Then, we created a list of the best coworking and flexible office spaces in Vancouver. Find the one that's perfectly suited for your needs.
You and your team can draw on the energy you'll find in this Burrard Station location featuring retail and fitness options as well as world-class dining. Proximity to the Burrard Street SkyTrain Station, convenient bus service, and outstanding walkability mean that you're always connected, energetic, and inspired.
Here you'll find an emphasis on ergonomics and comfort so that you can get down to work and keep moving forward. Natural light, sound minimizing tech, and high quality furnishings keep you on task. Built-in tech upgrades and unlimited scanning, printing, and copying helps you do more — and do it affordably.
Sleek and sophisticated, you'll find everything you need and more than you expected in this elegant space. While workspaces are distraction free, you'll also find a host of amenities to keep you comfortable. Wellness events, lunch and learns, and in-house staff ensure you, your team, and your clients are taken care of.
Boasting bright, professional space and an iconic waterfront location, Regus MNP Tower puts you right in the heart of the action. It's close to Vancouver's best hotels, shopping, dining, and event spaces, so you'll enjoy exceptional flexibility and proximity to the best of the city.
Enjoy the inspiration you'll find in this bright, beautiful space located in an amenity-rich mixed-use development. Offering a variety of spaces and services, plus a vibrant neighborhood with nearby greenspaces, you'll experience unparalleled convenience every day.
This Gastown coworking space is sure to inspire you and your creative team. Most of the members here are in design, marketing, PR, ecommerce, animation, UX, writing, content creation and innovative tech, so you'll easily find your tribe. Heritage building close to the best shopping, dining, and fitness options makes every day beautiful.
What works for the way you work? What is your team looking for in a flexible office or coworking space? If you are
A team lead looking for

coworking space in

Vancouver

, presentation space, meeting space, or event space, you'll find prices, availability, photos, and details to help you decide.

A

coworking operator in Vancouver

seeking to attract more member teams to your space, register with Upsuite and put our platform's reach to work for you.

A

Vancouver commercial real estate broker

seeking to scale up your business, you'll experience the power of connection through the Upsuite Broker Partner program.
Working with Upsuite allows you to grow your Vancouver business, right where you want to be.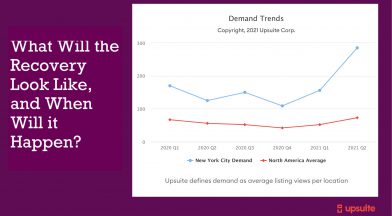 Coworking Trends: What Will the Recovery In the Coworking and Flexible Office Markets Look Like,…