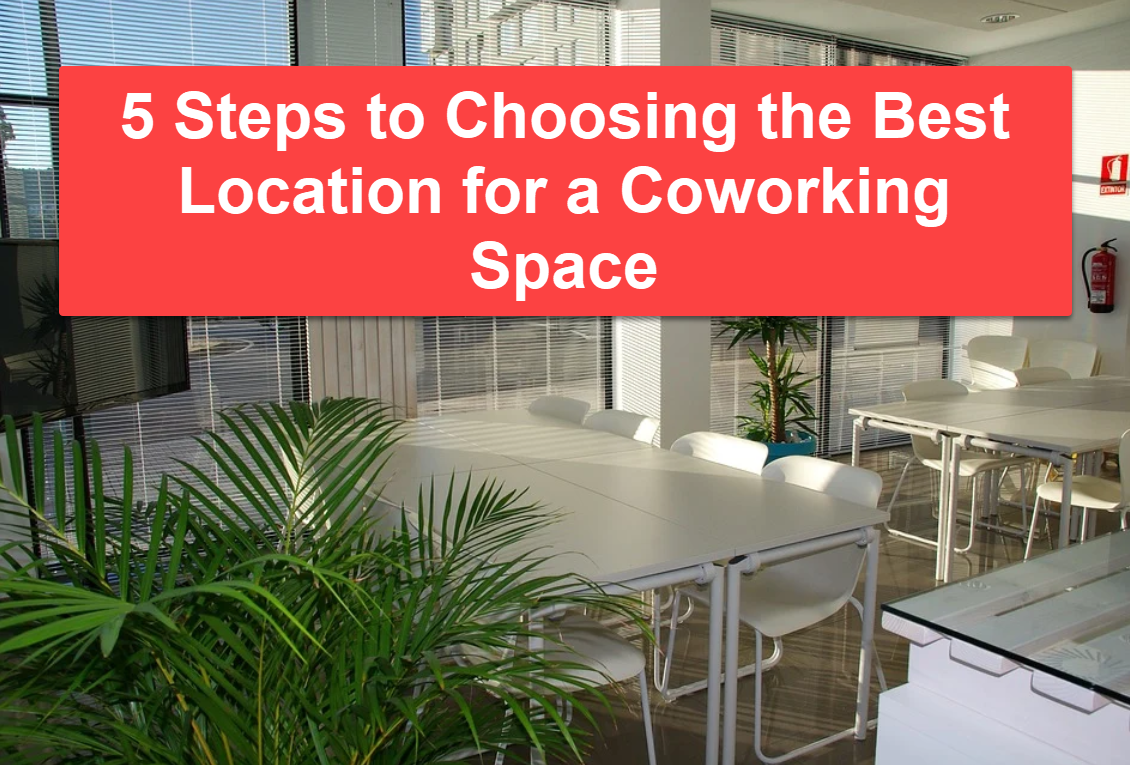 As the world of commercial real estate evolves more rapidly than ever, some things never change. Location was always and continues to drive everything.  The best coworking location is an important ingredient for any successful coworking or flexible office operation, while a subpar location can derail an otherwise functional coworking business. But how can you find the best coworking locations for your flexible office?
"For decades, the brokerage industry has used demographics, traffic patterns, and the ins and outs of complex real estate deals to advise our clients about which locations to choose.  The data that we have at SquareFoot with our Flex Office Pro platform to advise coworking and flexible office operators about the best coworking locations shows us locations that actually will have a greater chance of success. That makes me feel great as an Advisor to my clients." 
Patrick Braswell, Senior Managing Director, Head of the Southeast Region at SquareFoot
Many experienced coworking operators can use generally available information, such as employment or demographic data, to determine a building's potential as the best coworking location. They can also use this information to analyze a potential property transaction. But how can you tell if the right members will come to your space?  Can you compete with existing locations in the area?  Are you able to charge what is needed to cover expenses and create a profitable business?
SquareFoot's Flexible Solutions Team (FST), armed with data from our Flex Office Pro Market Data and Insights Platform, answers these questions and more. Armed with our industry-leading data sets about demand, pricing, and competitiveness, we work with our brokerage team to help the world's largest operators choose the next generation of their spaces.  Based on our experience, we believe five main factors make for a prime coworking space.
1. Demand for each location 
Demand for coworking locations largely depends on the proximity to high-income professional households and the companies that employ those members. Professionals who work in your building should also have a relatively easy commute to the office, so choosing a central location with close proximity to public transit or major highways is also important. Coworking is all about convenience, so selecting a convenient location is necessary. 
In addition to considering these factors, the SquareFoot FST's Flex Office Pro platform has aggregated demand trends for 4,000 locations across North America every month since 2018.  
2. Competition in the area
If a particular neighborhood or city is oversaturated with existing coworking space, opening an additional shared office there may not make fiscal sense. After you narrow in on a location, SquareFoot's FST can help you analyze the local competition by looking at the area's quantity, density, and variety of operating centers. 
3. Occupancy in the area
When considering a location for a coworking space, you also need to look at occupancy rates in the area. Occupancy rates are the best predictor for an operator's near-term success or failure.  Locations with high occupancy indicate a healthy market that could absorb more space. Low occupancy rates point to a lagging market where existing demand outweighs the current supply. 
SquareFoot's FST helps you with the process by providing occupancy data for hundreds of submarkets in North America. 
4. Ability to maintain pricing  
After establishing that an area is a good fit, it's time to consider budgeting. Maintaining a profitable level of income requires high occupancy at a competitive rate. SquareFoot's FST can help you determine a reasonable fee to charge for private offices, suites, meeting rooms, and more and will help you track your pricing against the market over time.
5. Real estate costs
The budget associated with building out your property can be steep. However, purchasing an existing or underutilized building can reduce buildout costs, allowing you to charge lower rates or add additional amenities that will attract clients. You can also reduce setup costs by buying an existing coworking operation. The quality of available real estate is important, so keep that in mind when choosing a location. 
If you plan on converting a building into a coworking space, you may have to pay for a costly renovation. Expect to spend anywhere from $80 to $200 per square foot for the renovation. 
How to find the best coworking spaces quickly.
To make the process of evaluating locations for coworking easy, SquareFoot's FST has developed the world's first location score for coworking, using aggregated data related to the demand, competition, occupancy, and pricing. Using location scores, SquareFoot FST clients can compare any area in the 35 largest markets in North America and analyze properties with underlying real estate costs to choose the best location. 

"In years of working with hundreds of coworking operators, we've seen superior operators fail and average operators succeed – all based on location.  With demand returning in the flexible office market, 2022 will see more new locations than in years past.  The time is now to work with the SquareFoot Flexible Solutions team to find your next location." 
Ben Wright, Head of Flexible Office Solutions at SquareFoot, Founder, Upsuite
After accessing SquareFoot's FST's comprehensive data, you can do all the legwork yourself or work with us to select the best location. Learn more about Flex Office Pro or schedule a consultation with one of our team members. 
About SquareFoot
SquareFoot is a new kind of commercial real estate company that helps businesses solve all of their real estate needs. With a tech-enabled listings platform, extensive flexible office inventory, and a dedicated brokerage services team, SquareFoot creates a transparent, user-friendly office search experience for tenants. Headquartered in New York City, SquareFoot serves 30+ markets across North America. 
Flexible Office Solutions by SquareFoot
SquareFoot's Flexible Solutions Team offers businesses a tech-powered network of private office suites, shared offices, and meeting spaces, all with flexible terms.  Available through SquareFoot.com, Upsuite.com, and PivotDesk.com, and serviced by the company's dedicated Flexible Solutions Team (FST), SquareFoot's network of 50,000+ spaces allows businesses to identify and rent spaces that suit their unique and evolving needs — all while getting the best deal available.  SquareFoot's Flexible Solutions Team saves you 90% of the time you'd otherwise spend sourcing, contracting, and managing your real estate and up to 50% off of asking rents.
About Upsuite 
Acquired by SquareFoot in spring 2021, Upsuite offers coworking and flexible offices in 35+ North American markets that are conveniently located, meet your budget, and on your terms.
Unlike doing time-consuming Google searches and tours yourself, Upsuite helps you find and secure an office in 90% less time, and save as much as 50% on rental costs by providing 99% of the market inventory, actual suite availability, and pricing, and a helpful Advisor.
After buildout is over, consider the ongoing costs of maintaining a coworking space, such as taxes and maintenance.