Whether you're a large enterprise or a small one, a startup or a mature company, there's a common denominator across coworking that appeals to all – flexibility. With custom buildouts, flexible terms, and a laundry list of appealing amenities, there's a coworking space for every need and occasion. The problem, of course, is figuring out which type suits your needs and goals best.
To give you a better idea of what's available to you, we're going to examine the nine basic types of coworking office space. Granted, with so many different options in the market, just categorizing flexible space can be somewhat of a chore. For our purposes, however, we're going to segment coworking space types into nine different environments:
Conventional/Open
High-End/Full-Service
Corporate/Professional
Private Workspaces
Minimal/Bare Bones
Shared Space/Subleased
Lifestyle
Industry-Specific/Specialized
Venture/Accelerated
Meeting Space
Virtual Offices
As we examine each environment, look for characteristics that suit your organization well. Once you have a better idea of what type or types might be the best fit, use them as a compass to guide your search when choosing coworking space that will serve your vision, people, and expectations best.
1. Conventional/Open
Conventional or open coworking space is what usually comes to mind when people think of coworking. While we're hesitant to label any flex space type as "traditional" given the many different varieties, this category, at the very least, is generally synonymous with coworking space for most people.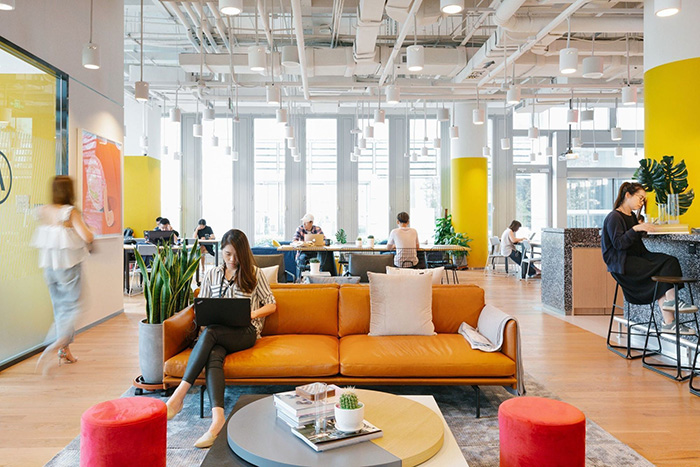 Conventional coworking space isn't necessarily geared toward one type of organization or person, but focuses more on an open, collaborative working environment. Therefore, while these spaces have definite economic benefits, they don't necessarily offer the privacy that other types do. However, they boast a bit more energy than others with a casual, well-lit atmosphere that lends itself to networking and an innovative, cooperative spirit.
2. High-End/Full-Service
A high-end coworking space will typically have nicer amenities than a more conventional one, usually providing additional membership benefits as well. For instance, Industrious sites offer commercial kitchens, food, and beverages to its members. Generally speaking, high-end, full-service coworking facilities provide luxury and convenience that distinguish them from the other types of flex space.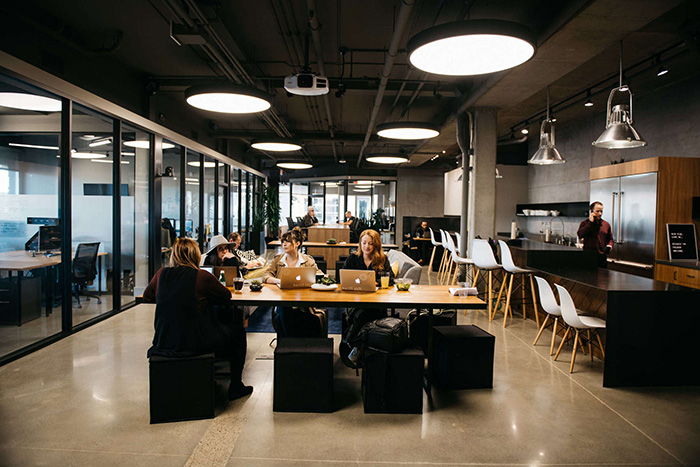 In terms of atmosphere, WeWork is a good analog for this particular category. These spaces tend to be a bit more open and energetic, with an often casual vibe that, like its conventional counterparts, fosters a sense of collaboration and shared ideas. High-end coworking spaces are well lit and spirited with price points higher than most of the other flex space categories.
3. Corporate/Professional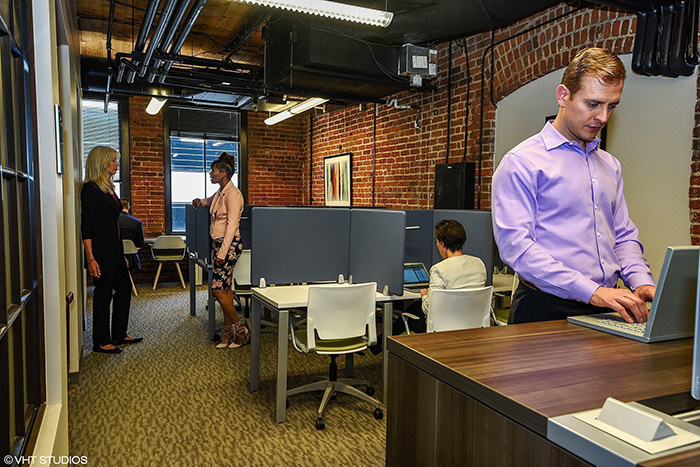 This category of coworking space caters to a more corporate or professional type of tenant. It will be more budget-friendly than high-end space with a quiet atmosphere that is private and highly professional with dimmer lighting and less energy than other types of spaces. Regus typifies this corporate category of coworking, which perhaps wouldn't be a great fit for a small, innovative startup that thrives on collaboration. However, with Regus being the largest coworking brand in the world, there's obviously a massive market for this type of space.
4. Private Workspaces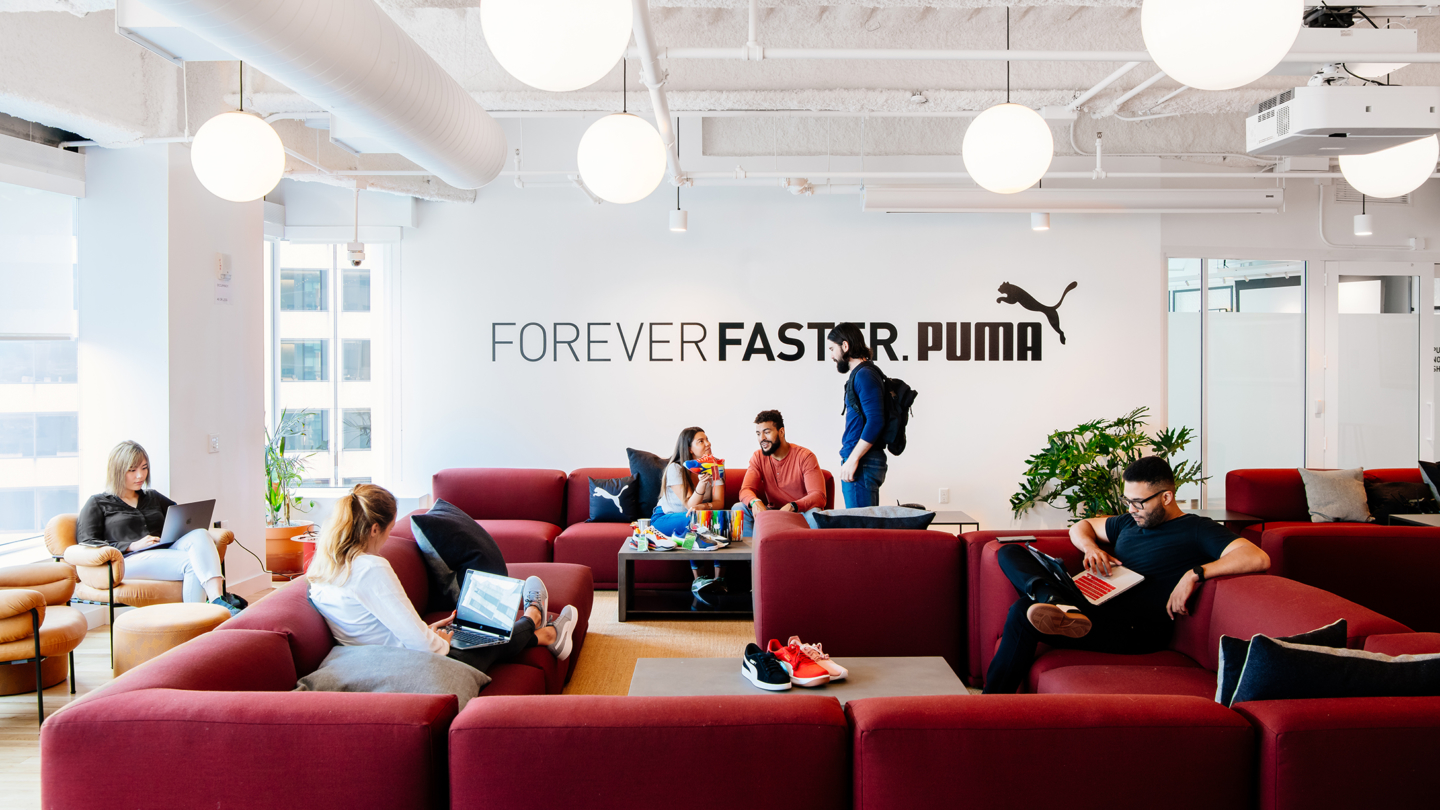 This category of flexible space is oriented to companies and teams who are concerned that being in the same space as other companies have more negatives than positives.  Private means a lockable door, sometimes even on a private floor, with your corporate branding, a private kitchen, and conference rooms that are unique to that team or company – All of which are available on flexible terms as short as 6 months.  Private Workspaces are for usually for teams of 8 or more, and though they cost more than coworking, they can provide the same flexibility as coworking spaces, with the privacy of a traditional office.
5. Minimal/Bare Bones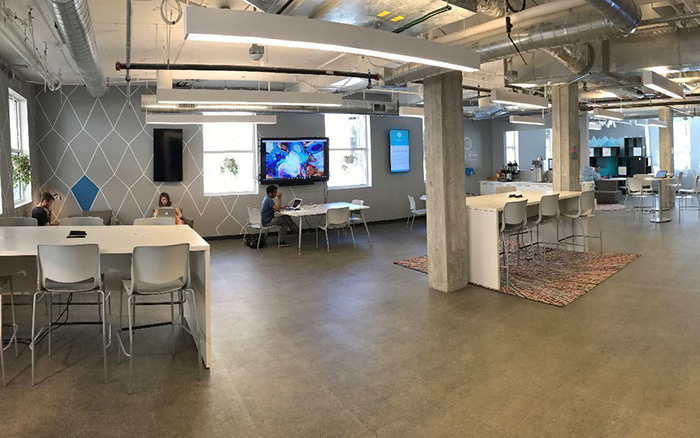 Think of a minimalist approach to coworking space as the first cousin to what we labeled conventional coworking space. Affordability is a primary factor in this category, where large and open spaces feature less furniture and decor than other types. Aside from Wi-Fi and perhaps a handful of other very basic amenities, some sites might provide free coffee, but that's about the limit to expect in a minimal or bare-bones coworking space. In terms of atmosphere, these spaces are generally quiet, casual, and somewhat dimly lit.
6. Shared Space/Subleased
This is the least defined of all of our nine categories. Simply put, you're using space that someone else chose or even designed. While subleased or shared office space can potentially be easier on the budget – depending on the type of property, location, amenities, and other factors – the property you're subleasing in will entirely determine the environment and vibe.
7. Lifestyle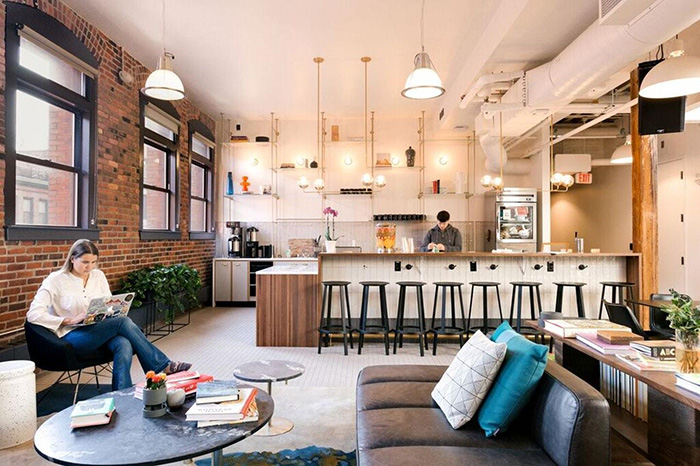 The lifestyle category is broad and can encompass several different environments depending on the nature of the business housing the space. This could include everything from a coffee shop or restaurant to a gym, condos, or an apartment complex. As such, these lifestyle-oriented spaces are often well lit and energetic with a casual atmosphere that doesn't afford much in terms of privacy or quiet. Prices will vary according to the nature of the underlying business, so these lifestyle spaces can range from luxury to budget-friendly.
8. Industry-Specific/Specialized
This is a niche category of coworking that caters to specific industries or demands. Healthcare providers, law firms, creatives, and other specialized skill sets favor this type of coworking space thanks to its ability to tailor the environment to particular needs. They afford more privacy and customization with a wide variety of atmospheres that depend on the nature of the industry that the space serves.
9. Venture/Accelerated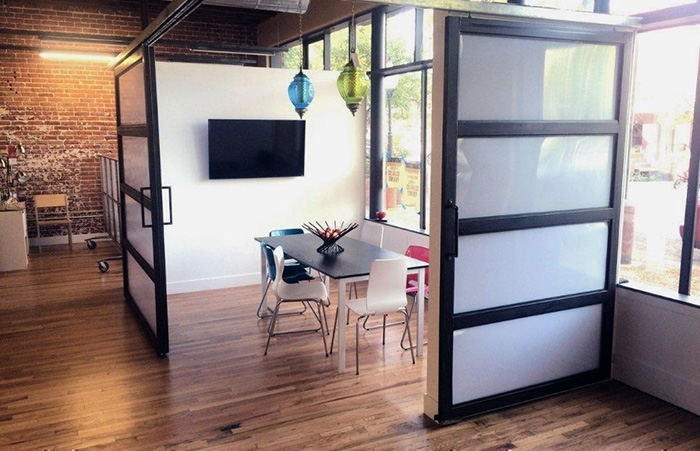 Naturally, accelerators and startups favor these types of coworking space. Software developers, for instance, will gravitate toward this category because it can provide a relaxed, energetic, and collaborative environment that breeds innovation. It falls more on the budget-friendly side since the tenants are often cost-conscious startups with a more casual than professional feel.
10. Meeting Space
As companies and freelancers start to emerge from the pandemic, many are choosing to rent meeting space rather than sign an agreement for an office space they come to every day.  Many coworking spaces offer hourly, daily or even weekly use for client meetings, collaboration sessions, planning meetings, and more.
10. Virtual Offices
Virtual offices cover office management needs. They are a place to have a physical address, receive mail, and meet customers or staff in a professional environment on an as-needed basis. Virtual offices typically cost $50-$150 per month, depending on conference room usage, and allow small companies and solo entrepreneurs to have a professional office without spending significant money to rent.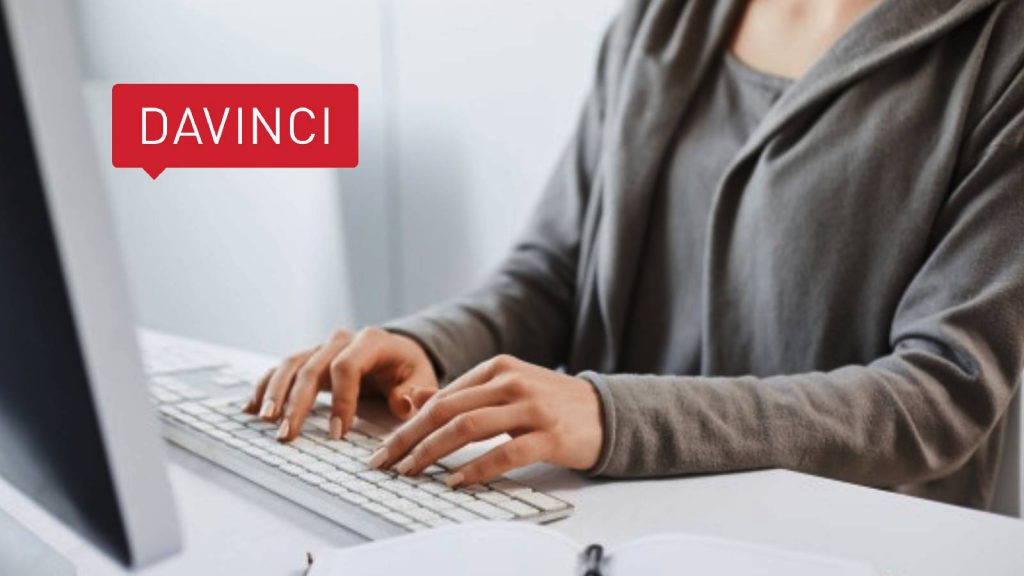 Once again, just given the countless shades of coworking space available, simply categorizing them is a tall order. However, that simply speaks to the tremendous variety that everyone from freelancers and digital nomads to small businesses and large enterprises has to choose from. Because we used the environment to segment the nine types, each one can still offer the meeting rooms, private office space, dedicated desks, perks, or any other factors important to you and your team. Therefore, our advice is to do your due diligence, understand your needs, and, if necessary, rely on the expertise of an experienced coworking advisor to help you find the best possible coworking solution for your goals.