Coworking in Denver, Colorado
Coworking in Denver is supported by vibrant entrereneurial scene, inspired by the Rocky Mountain lifestyle Denver offers.  Denver boasts a vibrant downtown, built by a diverse ecosystem of companies working to implement bold ideas. From early-stage entrepreneurs, to rapidly scaling businesses, to Denver's most established companies, innovation of all sizes thrives in Denver.
Denver is served by over 160 different coworking and flexible office spaces.   Maybe you want the space to help you attract and retain the best talent, or perhaps your goal is to foster collaboration and productivity while outsourcing the unnecessary office management tasks. With all the great coworking spaces in Denver, you can be sure you'll find one to meet your needs.
There are so many great spaces to choose from, and the search can be confusing. To help you sort through the numerous options, Upsuite created this list of the top coworking spaces in Denver.
The Best Coworking Spaces in Denver are on Upsuite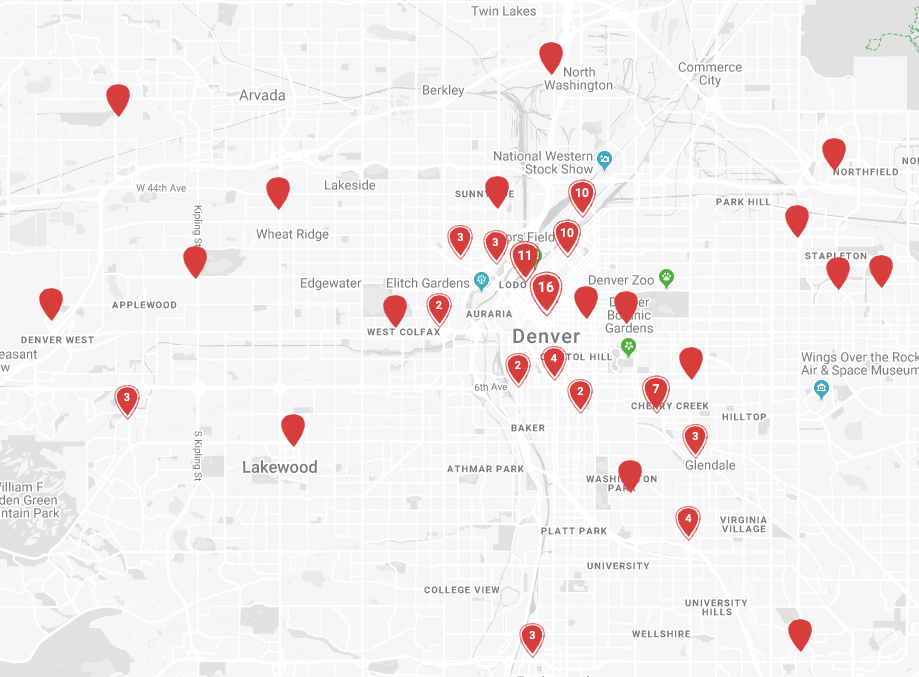 Put a grid of the "Best Of" Denver listing cards here.
Upsuite partners with the Best Coworking Operators in Denver
Companies that have worked with Upsuite to find coworking space in Denver Include:
Thanks so much! Straightforward and a pleasure to work with.
Upsuite was quite easy to use as Upsuite dominated the generic Google search for shared office space in Boulder. A quick single recommendation of 3 spaces was all we really needed.
Thanks for all you did in helping Techstars secure a facility in Denver. The process was seamless.
Upblog: Coworking in Denver, Colorado